If there is one thing you really should consider adding to your bucket list, it has to be cage diving with Great White Sharks. The opportunity to get up-close and personal with these awesome creatures, with nothing but an iron cage between you and a set of razor-sharp gnashers, is both terrifying and thrilling all at the same time.
Although your mother may not be inclined to agree, climbing into a steel cage to come face to face with one of the most feared inhabitants of the ocean is actually a lot safer than it sounds.  The potential danger and so-called "Jaws effect" have led to remarkably high safety standards with cage dive operators.
So, if you are considering experiencing the ultimate adrenalin rush here are our top tips on how to earn yourself some serious bragging rights…
1.     Choose a reputable operator.  This may sound obvious, but while cage diving allows you to get up-close with one of nature's most admired predators, it is important to remember this legendary creature is in its natural habitat – cage diving is not a sport.   Choose an operator that is fully licenced, committed to shark conservation and is operating within the boundaries of local conservation and safety legislation.  The South African cage-diving industry is regulated by a Code of Conduct and regulations from Marine and Coastal Management (DEAT – Department of Environmental Affairs and Tourism). Our favourite operator in the Gansbaai area, for example, is Marine Dynamics – tried and very trusted!
2.     Don't be afraid!  Sharks have not been known to attack cages but be aware that they are naturally inquisitive so there is a high chance they will come in for a closer look, but isn't that ultimately what you want?  Rest assured they are more interested in checking out the odd-looking steel bars than the people inside it.
4.     Plan your trip.  Bear in mind also that sharks are wild, migratory and unpredictable creatures, so at different times of the year the success rate of seeing sharks will vary.  For hard-core enthusiasts, it might be worth booking more than one trip to allow for unpredictable weather conditions, poor visibility or even a complete no-show of the star attraction!
5.     Take your time. Cage-diving does not require any qualification but it does require a high degree of common sense.  Entering the cage can feel awkward and pretty daunting, so take your time and listen to your guide.  The water may be choppy, so if you are prone to sea-sickness it is advisable to take motion sickness tablets well in advance.
6.     Do not touch.  There may come a point where you feel invincible and that beady-eyed shark starts to look kind of cute and friendly, but remember these are predatory, wild animals and a few pink fingers dangling through the cage bars could prove a quick and easy snack!
7.     Make sure your trip includes an educational aspect.  An ethical operator will take the time to educate you about the amazing predators you are hopefully about to encounter.  Changing people's mindset and attitudes towards Great White Sharks is paramount to their long-term survival in a world where they have become seriously stereotyped and sensationalised as mindless man-eating monsters.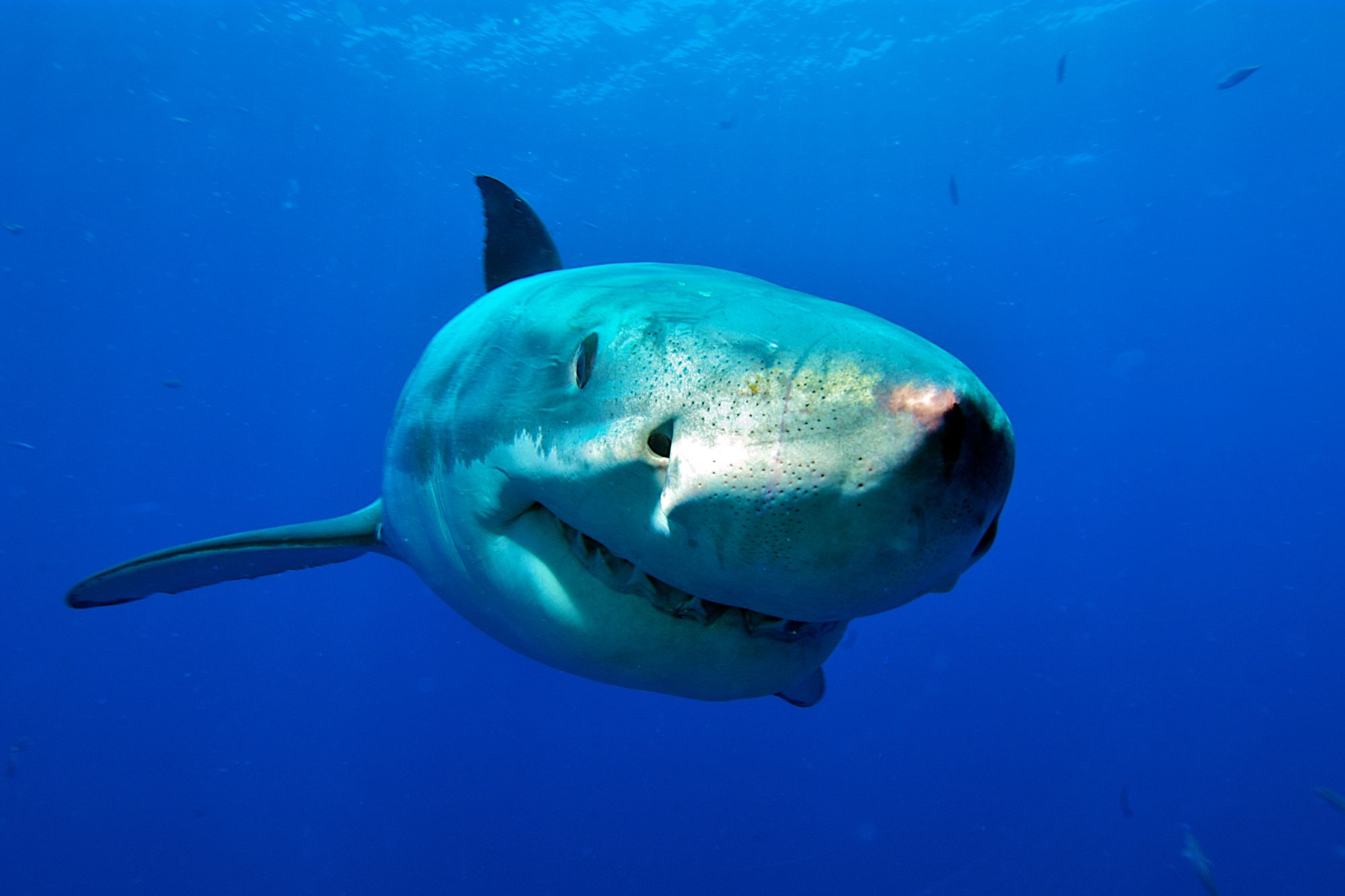 Comments Off

on Celebrating Shark Week – Shark Cage Diving Top Tips