If you have some time in Cape Town, of course it is obligatory to visit Table Mountain, take a tourist bus around the city, and maybe do a cruise around the harbour, but what about considering something a little unique and off the normal, well trodden tourist track… it will certainly be something to talk about when you get home over dinner with the neighbours!
1. Cape Malay Cultural Experience Tour
Enjoy a unique interaction and experience the cultural diversity of the Cape Malay community, descendants of the original Malay slaves.  Departing every day at 3 pm (apart from Thursdays and public/ religious holidays and Ramadan) you start your tour at the Bo-Kaap Museum in the heart of the Cape Malay Quarter where you learn more about their history and the preservation of their traditions in Africa. Your story-telling host will then guide you on an entertaining walking tour giving you insights into the historical and architectural landscape that adds so much colour and character to Cape Town's City Bowl. The highlight of this experience is enjoying an authentic home-cooked dinner at the home of your host family.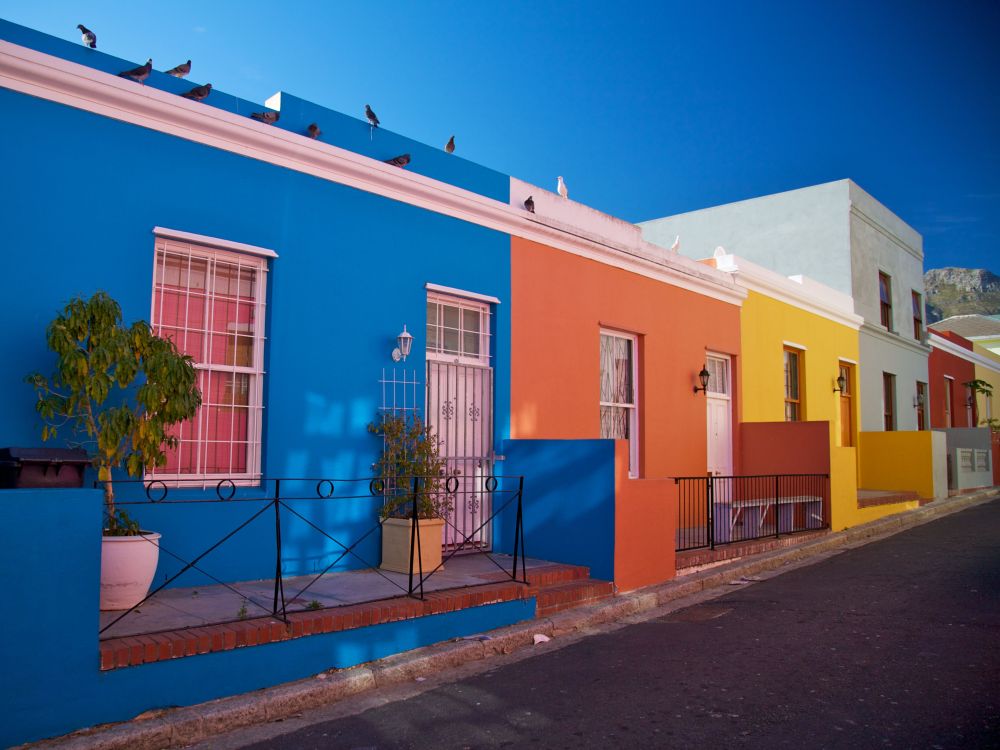 2. Mount Nelson Afternoon Tea Experience
The Mount Nelson Hotel is a notable hallmark of luxury and indulgence. The world-renowned afternoon tea buffet is set in the elegant lounge overlooking the manicured garden. Enjoy the scrumptious selection of chocolate éclairs and petit-fours, mini cakes and classic carrot, chocolate and cheese cakes, savoury sandwiches and empanadas, scones and succulent fresh fruits. There are over 30 loose leaf teas to try, from Rooibos and Lapsang Souchong, to Earl Grey and Darjeeling.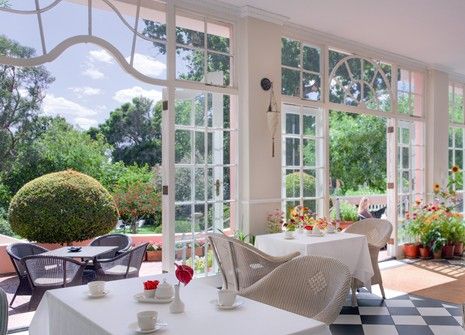 3. Vintage Sidecar Winelands Experience
Relive the thrill of a bygone era in the sidecar of a classic 750cc motorcycle and take in the splendour of the magnificent mountains and vineyards as you range through the Cape's premier wine regions. Visit a Paarl wine estate for a cheese and wine tasting before winding through mountains and valleys to the French-inspired town of Franschhoek. Enjoy a wine tasting before taking the scenic road to Stellenbosch. Enjoy another wine tasting at a top wine estate before returning to Cape Town.  Authentic riding gear is provided for use on the ride, making great wish-you-were-here photos!  A minimum of 2 guests will share 1 motorbike (1 guest in the sidecar and 1 guest on the motorbike, behind the Tour Guide).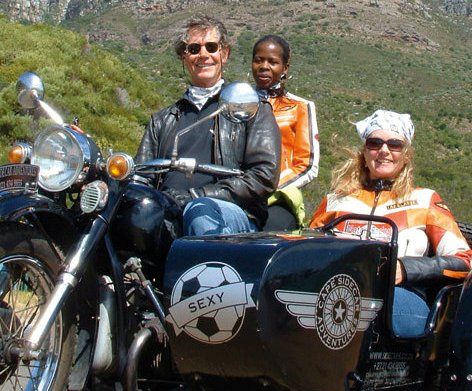 4. Township Life Experience
Visit Bo-Kaap, District Six, Langa (oldest formal township) and Khayelitsha, the highest populated township in South Africa. Learn about the history of South Africa. There is also the opportunity to interact with a pre-school centre and in a school classroom to gain an understanding of the education system. Finally, you visit the Women's Empowerment Centre in Khayelitsha and interact with the weavers and painters, and enjoy a walking tour to interact with the local community.
5. Cape Town Dinner Experience
Join a fun filled evening of interactive entertainment and delectable food at Gold Restaurant. Sample a set Cape Malay/African style menu which is served at the table in sharing and individual portions. The evening starts off with an interactive djembe drumming session followed by a traditional soothing hand washing ceremony.  A professional djembe drum instructor will teach you how to play the basic rhythms of the djembe drum.  Live entertainment during dinner includes a Mali puppet show which involves story telling with singers, dancers, puppets and musicians. The final performance is by the waiters and kitchen staff who will entertain you with some local song and dances.
6. Cape Point Cycle and Winelands Adventure
This is a perfect way to combine some moderate physical activity with seeing the sights around the Cape Peninsula. Enjoy a peaceful cycle through the unique fynbos vegetation of the Cape Point Nature Reserve, visit the breeding colony of rare African penguins at Boulders Beach and relax at a scenic picnic lunch spot. Before returning to Cape Town you tour the historic Constantia Winelands which includes wine tastings at 2 premier estates.
7. Table Mountain Biking Adventure
An ideal way to experience the glorious nature of Table Mountain.  You are guided on the 'Double Descent' route on the lower slopes offering fantastic panoramic views. This adventure is suitable for experienced cyclists as well as those who want to try off-road biking.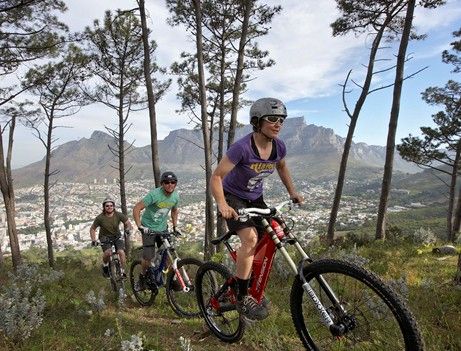 8. Table Mountain Hiking Adventure
There are a number of fantastic hiking routes to the summit of Table Mountain that require moderate fitness and offer an extraordinary nature experience right in the heart of the city. Your expert guide will ensure your safe passage to the top of this iconic mountain. If you find you are too tired to walk down, you have the option of taking the cable car.
9. Tunnel Exploration
Deep below the streets of Cape Town, there is a series of forgotten underground canals and rivers that date back to the 17th Century, that were used to supply passing ships with fresh water.  Now the 'in' thing to do is to don a hard hat and go explore them yourself with a qualified guide and a professional rescue medic.
10. Cape Town Stadium Tours
Built specifically for the 2010 World Cup, the Cape Town Stadium at Green Point is now an iconic image of the Cape Town skyline.  Enjoy an hour long tour around this, learning more about the construction and get to see the field close up.  You may even get to see the shower rooms…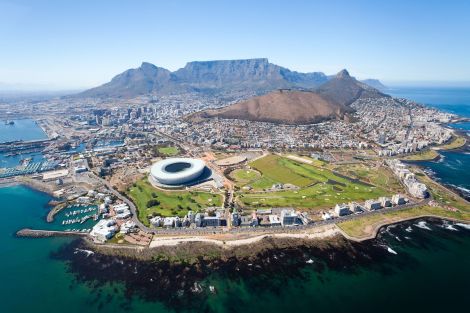 Images copyright Springbok Atlas/Travel Butlers via Dreamstime
Comments Off

on The Travel Butlers Top Ten of … Different Things to do in Cape Town