Nevermind off the map, Namibia seems off the planet. With lunar-like desert landscapes, upside down trees, giant shifting sand dunes, vast abandoned canyons, shipwreck-riddled coasts and cracked white salt pans packed with African wildlife, it really is an out-of-this-world destination. Strangely beautiful and completely surreal, there's a dreamlike quality to Namibia that will leave you completely speechless. So, if you need a break from reality, there's nothing better than a holiday in Namibia.
Namibia can certainly top any list of places to get some perspective. With one of the world's smallest population densities and vast expanses of epic emptiness, there's a kind of captivating nothingness about Namibia. The landscape is simply super-sized here, from the staggering dune seas of Sossusvlei to the endless Etosha Pan, the far-reaching Fish River Canyon, the infinite stars of the Namib night sky and the beautiful desolation of Damaraland where rare desert elephant roam. Wandering amidst this over-sized scenery, you'll feel wonderfully tiny. Not only this, but you'll have all the thinking space you need – and far, far more.



Sossusvlei is the sweetheart of Namibia's tourism and its colossal sand dunes are amongst the most photographed natural phenomena in the world. Here, giant bright orange dunes stand in dazzling contrast to pure blue skies and the sun casts magical moving shadows over the land. The dunes really do have a life of their own, constantly shifting as the wind sculpts their shape. Spooky, serene and spectacular, it's bound to take your breath away.
You can clamber over the gigantic dunes to your heart's delight, drift above the dune sea on a sunrise balloon ride or take a scenic flight – there's a never-ending menu of activities available. Concealed between the dunes, there are ancient dry vleis bleached white by the blazing sun and dotted with peculiar petrified trees, amongst them the Dead Vlei and the Hidden Vlei. It's a pinch-yourself place that you'll never forget.



Etosha is a truly remote reserve, making it perfect for an off-beat safari adventure. Hidden away in northern Namibia, it offers world-class wildlife viewing across stunning and strange scenery. Home to four of the Big Five – lion, leopard, rhino (black and white) and elephant, as well as over a 100 more species of mammals and 400 species of bird, it's a brilliant spot to whip out the binoculars. If you're lucky, you might even spot a very dinky Damara dik-dik, Southern Africa's smallest antelope!
The centrepiece of the National Park is the vast and peculiar Etosha Pan, which covers a whopping 20% of the reserve. The Pan is packed with wildlife all year round, but during rainy season it occasionally becomes a salty sludge that attracts huge flurries of bright pink flamingoes and other wading birds – something really special to behold. The remainder of the reserve is sweeping savanna and bushland, making it terrific terrain for game drive adventures and fiery sunsets alike.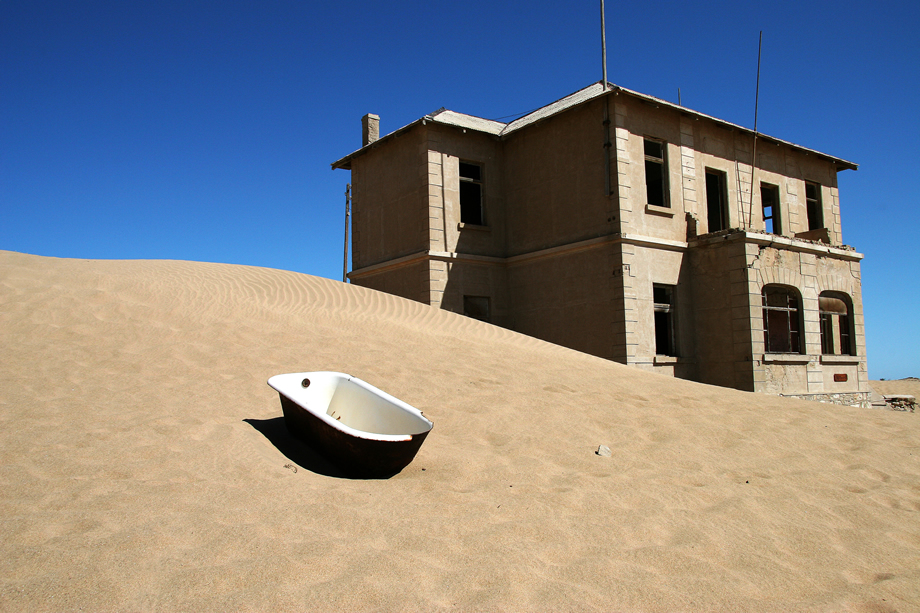 Namibia's culture is equally as fascinating as its fantastical landscapes, with quirky pockets of German colonial culture marooned on its misty coastline.
Swakopmund, Namibia's second largest city, is a bizarre vestige of German culture surrounded by desert sands, with traditional beer houses, oompah bands and locals wearing Leiderhosen on special occasions. This seems to jar so much with its surroundings that it makes for a weirdly wonderful night out and the residents really are some of the friendliest people in Africa.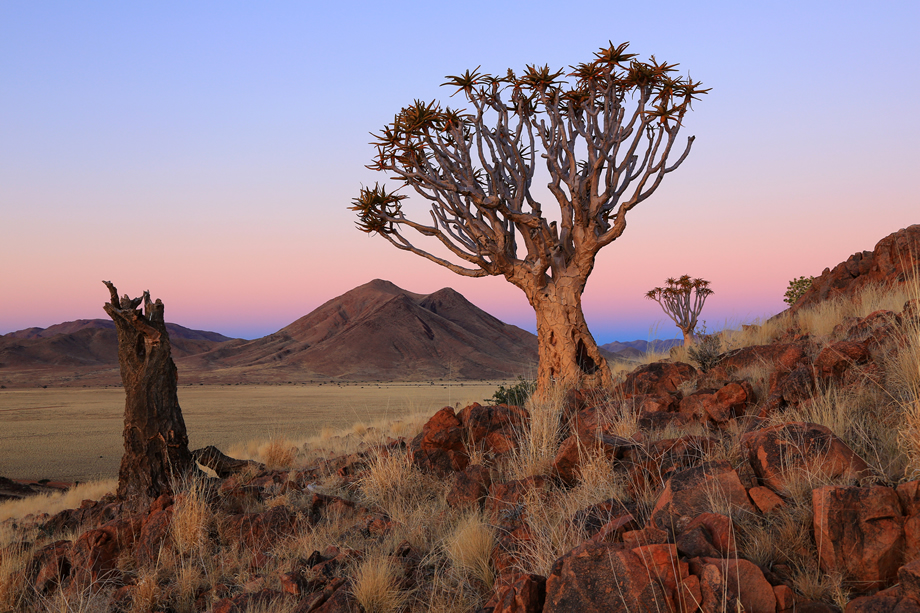 The far north west of the country still serves as a home to the remarkable Himba people, one of the last remaining truly nomadic tribes in Africa.
In Damaraland, there are all kinds of bush paintings and engravings by the early tribesman of the region that date back as far as 300BC, giving you a glimpse into Namibia's ancient natural heritage. Both of these places are home to a handful of excellent eco-resorts and community initiatives, making them perfect if you want to meet the long-standing original locals.
All in all, a self-drive trip in Namibia really is an adventure of self-discovery. Driving across the country is an experience all of its own and you'll encounter only a couple of cars over hundreds of kilometres. This will give you the epic feeling of exploring untouched Africa completely alone, soaking up the strange lunar landscape that unfolds before you. As you drive, the scenery will leap out at you like the pages of a children's fantasy novel, with topsy-turvy upside down trees and gigantic shifting dunes – so you really have to see it to believe it. As holiday destinations go, it's a life-changer.
Comments Off

on Holidays In Namibia – Like Visiting A Different Planet