Whilst one of the main advantages of time travel must be the ability to always book everything at the lowest possible price, even a Time Lord could not find a better time to book a South African safari holiday.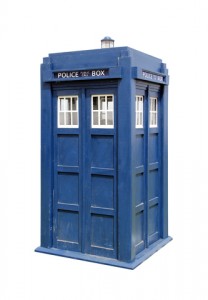 That might sound ridiculous, but a quick look back through our records shows that many safari lodges in South Africa are currently cheaper than they have been at any time in the last 9 years (which is as far back as our records go).
To take a specific example, if you booked a stay at Bayethe Lodge in the Shamwari Game Reserve in November 2004  it would have cost £313 per person per night in the low season or £399 per person per night in the high season.  Thanks to some fantastic special offers and changing exchange rates, booking the same lodge today would cost only £191 per person per night in the low season (down 40% on the 2004 cost) or £250 per person in the high season (-25% on the 2004 cost).
That is not a typo…it really is 25% to 40% cheaper to stay at this fantastic award-winning safari lodge than it was 9 years ago, and rates include accommodation, all meals, and two guided game drives each day in the big-5 Shamwari Game Reserve! Incredible…
Oh, and to top it all off, Travel Butlers is also celebrating it's 10th anniversary at the moment, so we are running a special offer where we are only asking of a £100 per person deposit for all accommodation and ground arrangements in South Africa when you book before the end of this year.
So, you don't need a Tardis to book at our lowest ever prices for South Africa…just pick-up the phone and give us a call on 01932 428384 or enquire via the website.
Comments Off

on You Don't Need A Tardis To Book At Our Lowest Ever Prices For South Africa!