This is possibly one of the most frequently asked questions that our consultants get on a weekly basis – When is the best time to go on safari in Kruger?
The answer, of course, is that any time is good – especially if you are a safari enthusiast, the Kruger National Park and the adjoining game reserves offer some of the best safari game viewing (in my humble opinion) to be found anywhere on the African continent. Especially in the private game reserves such as Sabi Sand or Timbavati, lion and leopard tracking are a particular speciality – indeed, in my last 10 day visit to Sabi Sand, we saw no fewer than 27 different leopard!
But we do appreciate that the weather can play an important factor in whether people have a good or a not-so-good holiday, as can prices, so this blog will try to summarise it all succinctly for you.
Basically, you can divide the seasons in Kruger into 2 main periods – the High Season and the Low Season.
High Season around the Kruger National Park are the broadly September/October through to the end of April – so the Southern Hemisphere Spring and Summer. The main summer months of December, January, and February tend to be extremely hot and humid, and temperatures can soar to over 40°C. This is also the rainy season, which means the vegetation is wonderfully green and lush – so making all your pictures vibrant with colour – BUT this can make game viewing more difficult. It always amazes me how something as large as an elephant can simply disappear behind a leafy bush, never to be seen again! The combo of hot and rain also means the mosquitoes are out in force.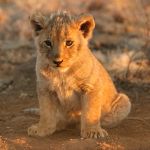 On the plus side, many animals give birth during the height of summer, so it is an excellent time to visit if you want to see lion cubs at play or wobbly zebra foals and baby impalas following closely behind their mothers. On the downside, the lions, leopards and cheetahs are also very active, and the young calves are easy pickings – bear in mind, the cute lion cub also has to eat…
Low Season are the Southern Hemisphere winter months – so June, July and August. These months are not only cool and dry, but are possibly the best for game viewing. Water is scarcer, so animals are more reliant on waterholes or rivers, which means greater game viewing opportunities around these areas. Although the vegetation around these areas remains lush, the grass elsewhere becomes much drier and shorter, making it easier to spot wildlife. Daily temperatures range from 9 degrees C to 26 degrees C, but the early mornings and nights can get very cold – so you will need several warm layers for your morning and evening game drives. The risk of malaria is less, and coupled with the cool daytime temperatures makes this a very popular time for visitors. Low Season also means lower rates – and on top of this, many safari lodges offer Stay/Pay packages such as Stay for 3 nights, Only Pay for 2, so you can get some fantastic deals and really make your holiday budget stretch further.
The only downside on going on safari in Kruger in the Low Season is that many people choose to combine their safari with a trip to Cape Town, which experiences completely different weather over these months – Winter in Cape Town is the rainy period (conversely Summer in Cape Town is their dry period, when Kruger it is rainy).
Comments Off

on The Best Time to Go on Safari in Kruger