One of the more frequent questions we get asked by our customers when they are in the early stages of planning their safari holiday is 'Should we do the safari at the start or the end of the trip?'.
It is, of course, a personal decision and choice, but I always tend to advise doing the safari at the end of a trip.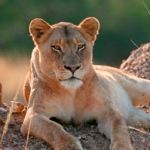 If you are like me, and you hold down a full time job, then I can guarantee that in the week/2 week build up to your holiday, you will be frantically scrabbling around in the office place, trying to finish all those tasks that suddenly just cannot wait until you return from your holiday.  Rather than enjoying the build up to your holiday, you end up actually cursing the fact that you have this time off, and the thought may fleetingly cross your mind 'Dammit, if only I wasn't going away…'
Or else you are trying to sort out the rest of the family in terms of what they want to take, you are faced with a mountain of washing that needs to be done, laundered AND ironed before you head off into the sun, you may have to arrange petcare for the dog or the cat, remember to empty and clean the fridge before you leave… let's face it, unless you are a 5 year old child who only has to worry about which teddy bear to bring along with you, as an adult the build up to the holiday can be quite stressful!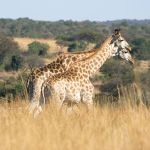 The majority of the flights to South Africa, Kenya and Tanzania tend to be overnight, so at least once you get on the plane and settle into your seat, there is the opportunity to catch a few hours kip as your natural body clock will be telling you that you should be closing your eyes and drifting off to the land of nod – providing you can ignore the sound of the jet engines.  And hopefully the person next to you is well behaved rather than constantly elbowing you in the ribs, or the person in the seat behind doesn't have twitchy leg syndrome and is therefore constantly kicking your chair.
When you land in your safari country, if you have not slept very well, the chances are all you will want to do is get to a hotel, put your head down on a cool pillow in a comfy air-conditioned room, and just sleep for the rest of the day.  Then wake up in time to go out for a nice dinner, a relaxing few drinks, then head straight back to the same pillow and bed, for a proper nights sleep.   By which time, you have caught up on all the sleep you need, and you are ready to start your holiday proper.  For some people, it may also take a few days to just relax into the routine of being on holiday, rather than a work routine.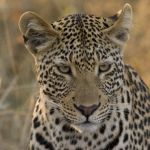 A safari will, no doubt, be one, if not THE, main highlight of your holiday.  Seeing lions and leopards close too, having a baby elephant mock charge your vehicle in an attempt to make themselves look big and threatening whilst all the time about the size and cuteness of Dumbo, or watching hippos wallow in the water are memories that will last with you a lifetime, and for some, they are once-in-a-lifetime experience.  You want to make sure you are fully refreshed and alert by the time you arrive at your safari destination, in order to really make the most of your few days on safari.
Especially if you are staying in a private lodge, the safari experience can be quite 'full on'.  The very first time we went on safari was a lot of years ago, to Savanna Private Game Reserve in the Sabi Sands Reserve in South Africa, and I was just not prepared at all for how little time I actually had 'on my own'.  All lodges are different, of course, but each one tends to offer the same sort of structure.  You find yourself with other guests for breakfast, lunch, high tea, and dinner, not to mention the 3 hour game drives or the bush walks, so you do have to be prepared to be sociable most of the day!   The drives, whilst exciting and exhilarating, are on dusty bumpy roads, so you can get a bit of a bone shaking too!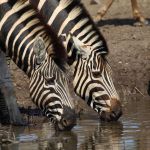 And did I mention the 5am wake up calls, as you tend to head out on your first game drive by about 6am, as the animals are most active then before the sun gets higher in the sky and the temperatures start to soar.  And the obligatory sitting around the open fire after dinner, having a few drinks, and suddenly realising that it is nearly midnight and you have to be up again in 5 hours time…?
So really, in all honesty, the more refreshed and relaxed you are by the time you arrive at your safari lodge, the better the experience will be for you – and your fellow guests and the lodge staff too!
Don't get me wrong, being on safari is also incredibly relaxing – you do not have to lift a finger at all to do anything apart from order your next sundowner drink, you can abdicate all responsibility for driving and finding the wildlife to your tracker and ranger, and inbetween game drives, walks and eating, you can relax around the pool or in your room, and just listen to the pure sounds of nature and the bush.  And let your mind drift to thinking about absolutely nothing.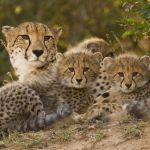 And what better way to end your holiday than going on a game drive the morning you are leaving, and seeing that elusive leopard for the first time, or sitting watching a pride of lions regally basking in the morning light.  Knowing that in 24 hours time, you will be landing at your home airport and back to the reality of normal life again.   It really is the perfect way to finish off a holiday.
If you are thinking about going on safari, and want to know more about what it is like to stay at a private safari lodge, you can read more about it here:
https://www.travelbutlers.com/safari/what-to-expect-from-a-private-safari-lodge.asp
Of course, everyone is different.  You may feel that the excitement of going on safari is too much to bear, so it has to be done at the start of the trip.  Neither way is right or wrong, it is just all down to personal preference.
What do you think?
Comments Off

on Going on Safari – At the Start or the End of your Trip?