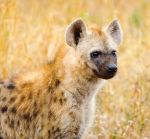 It is not just termites that live in termite mounds.
Hyenas will often take over a disused termite mound for their den, and inside, the pups will make additional tunnels for themselves, to give them extra protection from predators.
The moral of this story … keep away from termite mounds !
Comments Off

on Travel Butlers Trivia 11