Travel Butlers are delighted to announce that the latest Fair Trade in Tourism South Africa (FTTSA) certified business is the 4* Peech Hotel in Melrose, Johannesburg.
Fair Trade in Tourism South Africa is a non-profit organisation that promotes sustainable tourism development. They award businesses who demonstrate their commitment to Fair Trade by adopting policies for fair wages and working conditions, fair purchasing, fair operations, equitable distribution of benefits and respect for human rights, culture and environment.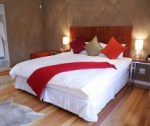 The hotel has a proven track record of operating in an environmentally responsible manner, and this has been the mainstay behind their recent FTTSA certification.
The hotel's policies include solar water geysers which service the entire property as well as drinking water that is filtered on site. They also make use of refillable glass bottles, thereby helping to minimise the evergrowing use of plastic bottles which is unfortunately a growing concern for environmentalists worldwide.
On top of all this, the hotel gardens are watered with processed and recycled rain and bath / shower water.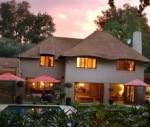 The Peech Hotel also invest in the local community, and has actively supported Little Eden Children's Home for a long time. Help includes donating items such as linen and crockery to the charity, and the staff of Little Eden are incentivised with offers of hotel stays.
Hotel guests are also welcome to support this charity by voluntarily contributing R5 for each night that they stay at the hotel, and the hotel then matches the donation.
The Peech Hotel gives preference to local and BEE-rated businesses and purchases Fair Trade products on a regular basis. Support for new and emerging suppliers in the local area is significant: for example, the hotel assisted a local man to obtain a car loan and guaranteed that they would utilise his services for guest transfers and staff transport. In addition, the hotel also assisted a local woman to establish her laundry business by supporting her on a regular basis.
Comments Off

on The Peech Hotel Receive FTTSA Certification