Cape Town are cracking on with their preparations for the World Cup, due to be held in South Africa next June and July.
The new stadium in Green Point is already 80% complete, and it is hoped that it will be finished by December 14th – so 6 months well in advance of the tournament.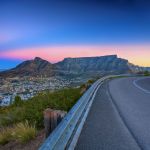 South Africa are anticipating that nearly half a million visitors will be travelling across the globe to attend the World Cup and follow their teams – and at least 80% of these will be visiting Cape Town either before, during or after the tournament.
As not everyone will have tickets to the games, there will be a fan park at the Grand Parade, which will be open from 10 am until midnight. Access will be free, and there will be entertainment and music as well as coverage of all the games. There will also be 3 smaller public viewing areas at Vygieskraal in Athlone, the Bellville Velodrome and at OR Tambo Swartklip on the Cape Flats. All of these will again have free access and free entertainment, but only Cape Town-based matches will be screened at these venues, plus the semi-finals and the final.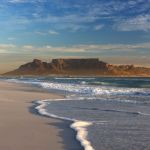 Cape Town are also upgrading their airport, the rail network, the station, the Grand Parade, the Athlone and Philippi statia and the Green Point Common in preparation for the onslaught of visitors, and at least 8 new hotels have either already been built or are in the process of being constructed. Additional security will also be in place to ensure the safety of all visitors.
Throughout the tournament, there will also be a regular shuttle bus service operating between the Cape Town International Airport and the city centre, and from the centre out to the stadium.
Cape Town will also be in the news in December, when they host the final draw on December 4th which will determine the groups and where the individual teams will be based. The live draw will take place at the Cape Town Internatinal Convention Centre, and will be televised to 130 million viewers worldwide. There will also be a big screen put up in Long Street, just in case people cannot get to a TV !
Comments Off

on Cape Town Prepare for the World Cup