Spring has begun early at AmaKhosi, and temperatures are climbing each day, leaving behind the chilly days of Winter.
The bush is waking up again, with Red Ivory trees now sprouting new shoots with bright green leaves, following on the early rains that the reserve was grateful to see !
The migrant birds are now beginning to return, including yellow billed kites and Walhberg's eagles, and it is hoped that soon the brightly coloured European Rollers will soon reappear.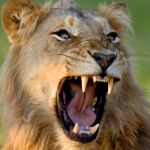 One of the pride of lions on the reserve had 4 cubs last year, and all 4 have now grown to be young and healthy 'teenagers' – still playful and mischevious, but now learning how to hunt by copying mum's every move. And because they were born on the reserve, they are not afraid of the Land Rovers, so the rangers can get very close to the pride for some unbelievable wildlife photography opportunities for the lucky guests !
Also, one of the breeding herds of elephants has a new member, always being protected by mum, aunts and cousins ! Elephant herds are renowned for being overly protective of their young until these 'little' bundles (well, small compared to mum anyway) are able to fend for themselves.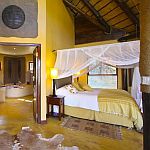 AmaKhosi is looking forward to welcoming guests so that they too can enjoy the beauty of the African bush !
You can book a safari here through Travel Butlers – until the end of September 2009, our rates start from R2,135 per person per night, including brunch, high tea (late lunch), dinner, all local beverages and 2 game activities per day with qualified guides are included, as well as bush walks.
From the 1st October, which is the start of the safari High Season, rates go up to R3,200 per person.
Comments Off

on Spring has Sprung at AmaKhosi !