This week has been witness to a remarkable milestone in the 16 year history of the AfriCat Foundation, with 1,000 big cats now rescued!
The sheer determination and unshakeable belief that has allowed the foundation staff to achieve this goal is staggering. Every single one of the rescues has meant a lengthy drive or light aircraft flight, careful liaison with the owner of the land or the community (at best curious and at worst plain hostile towards the predator) and then the laborious and dangerous task of extricating the cat to sanctuary.
In many cases, that is simply the beginning of a period of rehabilitation with the aim of releasing the cat back into the wild.
So who was lucky number 1,000? He was a 3 month old leopard cub rescued along with his mother (cat no. 999) from a farm in the Grootfontein area. Fortunately both mother and cub were in excellent health and were released together into the wild just 24 hours after their rescue.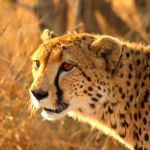 The 1,000 cat statistic represents 650 cheetahs and 350 leopards. It does not include the scores of smaller predators that find themselves in need of AfriCat's help. Every single one of these predators would have been destroyed were the AfriCat Foundation removed as an alternative option.
If you consider the fact that 86% of these cats are released back into the wild to continue the species, the impact AfriCat has on preserving Namibia's predator population is quite amazing. The influence that AfriCat has on the awareness and tolerance for predators is impossible to quantify but just as significant long term in the survival of these species.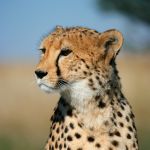 The AfriCat Foundation is able to operate because of private funding and the support of their single biggest donor, Okonjima, where guests can stay one (or ideally 2) nights at either Okonjima Main Camp or Bush Camp, and participate in the many activities on offer including the tracking on foot of the rehabilitated cheetahs on the Cheetah Tracking Trail, or radio-tracking leopards from an open game viewing vehicle in the 4,000 hectare rehabilitation area; bushman trails and walking trails; and a visit the Cheetah Project, an invaluable insight into the welfare work of the Foundation.
Comments Off

on Okonjima reach 1,000 rescues