A couple of days ago I mentioned that Savanna Private Game Reserve is one of our personal favourites, and today we just received their newsletter which included the picture below. 
The story behind this is that the Makubela female leopard has given birth and has produced two cubs that are now approximately 2½ weeks old.  She has them in a secluded den, which makes viewing of them fairly difficult, but Paddy and the team at Savanna are reporting getting fleeting glimpses of them on a regular basis.
We are sure that over time the viewings of these cubs will become more frequent and less fleeting as the Sabi Sands Reserve is probably the best place anywhere to see leopards in the wild.
This is why we love Savanna and the Sabi Sands!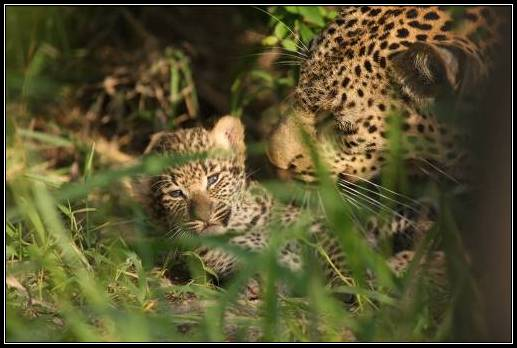 Comments Off

on This is why Savanna is one of our favourites…