Introduction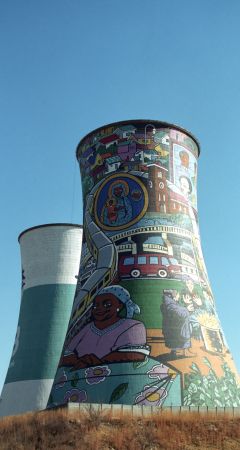 Soweto was established in 1944 when the black population was moved out of the white-only areas under apartheid. In the 1950's, Soweto expanded massively, and the area soon became a city in its own right. Today, Soweto covers an area of approximately 120km², and is home to 9 different ethnic groups. The total population is now 3.5 million, of which 1 million commute daily into Johannesburg to work. The city has over 260 primary schools, 70 high schools, 1 university, 1 teacher training college, 300 churches, 18 state clinics, 15 police stations, 14 railway stations, 7 libraries, 12 community halls and 120 soccer pitches. The hospital is the largest in the world, with 3,200 beds and 7,500 staff. It is amazing, when you see the thriving life in Soweto today, that the city only had electricity in 1985.
A guided tour is the best (and only) way to see Soweto, and visitors will be surprised that the reality compares more than favourably with expectations. Tourists are not regarded with hate and contempt, rather it is humbling at the warm way visitors are welcomed, and the smiles and handshakes are genuine. The vast majority of people in Soweto, surprisingly, have no bitterness. Instead, they are positive about the changes that have happened over the past decade. Many do not believe in harbouring grudges, because that will only hinder their progress forward and keep them living in the past. These tours are extremely popular, and to avoid disappointment, it is advisable to pre-book your tour before you leave home. Travel Butlers would be happy to book a tour for you as part of your visit to Jo'burg.
As in all cities, there are good areas and poorer areas. The nice areas of Soweto are home to tree-lined roads, with large houses surrounded by manicured gardens. The poorer areas are a ramshackle mixture of huts and shacks, some of which have small enclosed yards where chickens run around, and children play. The rows of grey, single storey houses were originally built to house single sex workers, but they are now being converted to family units. The shops and community areas are busy and bustling, with street vendors vying for space on the pavements to sell their fruit, housewares and clothing.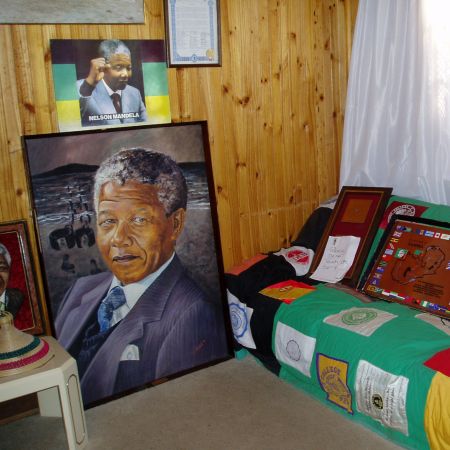 One of the highlights of a trip to Soweto is a visit to Nelson Mandela's former house, where he used to lived before his prison sentence. He returned to the house briefly after his release from Robben Island. In the house are many personal pictures and effects, as well as certificates and diplomas given to Mandela by various institutes in recognition of his achievements. There is even the world middleweight championship belt which was given to Nelson Mandela as a gift by Sugar Ray Leonard. Nelson Mandela stayed in this house after his release for only 11 days, however, as his much longed-for privacy was being constantly invaded by well-wishers and supporters. He then moved into a nearby house that had been built by his wife, Winnie, during his confinement.
During the 1970's and 1980's, Soweto was a leading force in the struggle against apartheid, and became infamous for the violent clashes with police, pictures of which were broadcast on television and reported in newspapers worldwide. In particular, many people will remember the June 1976 student march, where over 2,000 students staged a peaceful protest against the use of using Afrikaans as the official language in the classroom.
The peaceful protest soon turned violent, as police fired with tear gas and bullets, and many students, including schoolchildren, were killed or injured. 13 year old Hector Pieterson was one of the first students to be killed in the shooting, and his memory lives on in the Hector Pieterson Memorial and Museum. The museum was run by his sister, Antoinette, who was pictured running next to her brother's dead body as he was being carried away from the riot scene. The Museum is a moving and honest account of the tragic events of that day, and the fight against apartheid.