Ostrich Show Farms, the Cango Caves, and Meerkats
Oudtshoorn - pronounced 'oats-horn' - is a quirky tourist mecca in the heart of the Little Karoo desert. Inland from the Garden Route along Route 62, it's an unusual and unforgettable town with an outpost atmosphere and a range of truly offbeat activities on offer. If you're looking to add an eccentric twist to your South Africa holiday, Oudsthoorn will be right up your street. It's the perfect place to get a totally different take on the traditional Garden Route.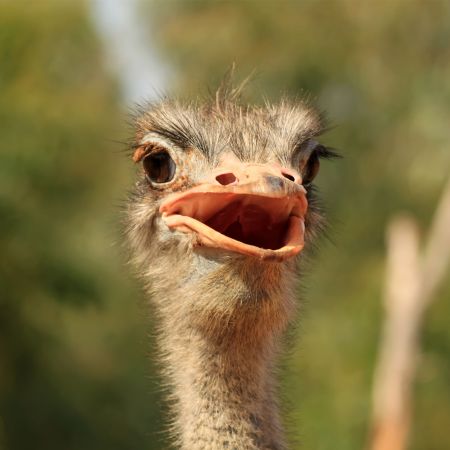 Oudtshoorn is famous for ostrich farms, ancient caves and meerkats - not an everyday inventory of attractions! It's officially 'The Ostrich Capital of the World', so there's no chance of missing these odd, lanky creatures and their plush plumes during your stay.
Before the First World War, thousands of ostriches were bred in the Little Karoo to supply Edwardian fashionistas with feathers. Today, there are still many breeding farms in the area, but now the birds are kept as much for food as for fashion. Lean, tender ostrich meat is increasingly à la mode and you'll find ostrich steaks and burgers on menus all about town. As unlikely as it might seem, they make for a seriously tasty meal with a South African cider and a side of chips!
Now, a handful of the ostrich farms near Oudtshoorn have gone in a whole new direction and they are now dedicated 'Show Farms', drawing tonnes of tourists to their gates for a far-out feathered experience. The farm tours are brilliantly bizarre and a very long way from an average day out - as well as visiting the hatcheries (in season) to check out the chicks and eggs, you can even kiss an ostrich or stand on an ostrich egg (don't worry - they're almost impossible to break). Let's just say that it's a wildlife encounter you won't forget in a hurry!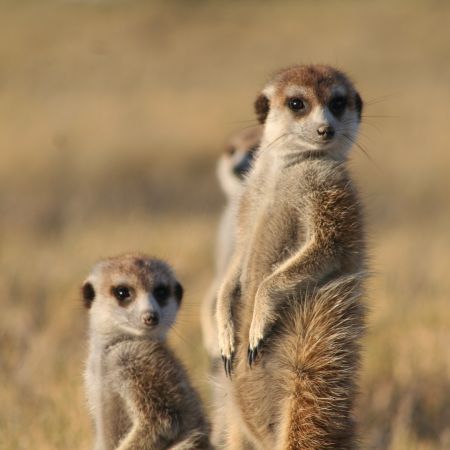 Once you're over the ostrich-themed fun, you can head for the Cango Caves, the biggest show cave system in Africa. Located about 30km outside Oudtshoorn in the Swartberg Mountains, the Cango Caves are 20 million years old, with a network of hidden rock chambers carved deep into limestone rock. The caves are illuminated to show some of the largest stalagmite formations in the world and the standard one-hour tour will whisk you through the most impressive chambers at the site
The longer 90 minute Adventure Tour is more comprehensive and will lead you deep into an eerie series of confined tunnels and mysterious chambers with names like Lumbago Alley, the Crystal Palace, Tunnel of Love, Coffin, Post Box and the famous Devil's Chimney. It's a hugely atmospheric and popular tour with limited spaces available, so we definitely recommend booking in advance to avoid disappointment.

Finally, in Oudtshoorn you'll also have the chance to spend a mesmerising morning with a family of meerkats. It's a wonderful way to wake up. Tours depart before sunrise to take you into meerkat territory as these endearing little animals start their day and begin to pop up all over the orange earth of the Little Karoo. The tours are led by a Conservation Project which respects the liberty and lifestyle of the meerkats, so you can indulge in a little meerkat magic with a clear conscience. You'll also learn about their social ways and habits from an experienced guide.
All in all, you can't beat Oudsthoorn when it comes to quirky. It's certain to add an alternative touch to your South Africa holiday and we can't recommend it highly enough.