A village with a true soul
Montagu, approximately a 2 hour drive from Cape Town along the Route 62, is a peaceful town steeped in history and mostly known for its awe-inspiring rock formations, orchards, vineyards, local herbs and healing hot mineral springs, which alone have kept the town famous for well over 150 years.
Montagu is a village with soul. Here you will find a community of smiles and sunshine, people who ask how you are - and who actually wait for the answer!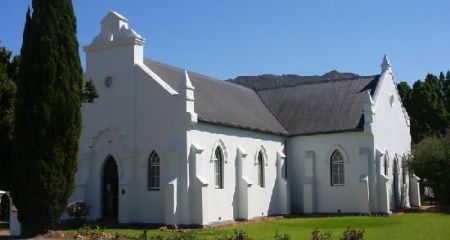 A stroll through the village will introduce you to its fascinating architecture and historic buildings. You can enjoy some of the best-preserved homes from the ox-wagon days just along Long street - in fact Montagu has the most national monuments in one street than any other town in the country. They certainly have an interesting heritage - once upon a time, they even had their own currency - and you can learn more about this in the museums, also in Long Street.
Wine is one of the best-kept secrets here - you will find over 45 different cellars offering some of the finest wines money can buy.
There are also picturesque river boat cruises on the Breede River, or take a tractor trip up into the mountains for wonderful scenic views. If you are feeling more energetic, there are many walks, nature trails and mountain hikes in and around Montagu, or mountain biking trails, or even experience some of the best rock-climbing the country has to offer.
Housing thousands of bats, the Guano Cave goes back as far as hundreds of metres, much of which has yet to be explored. A bushman painting greets you at the mouth of the cave, telling you stories of a long time ago.