Guide to self drive safaris across Southern Africa
The National Parks across Africa offer an unbeatable variety of wildlife and habitats to explore, an excellent infrastructure of roads and accommodation, and a feeling of huge, wide-open spaces – and with a little bit of careful planning you can experience all of this from the comfort of your own hire car.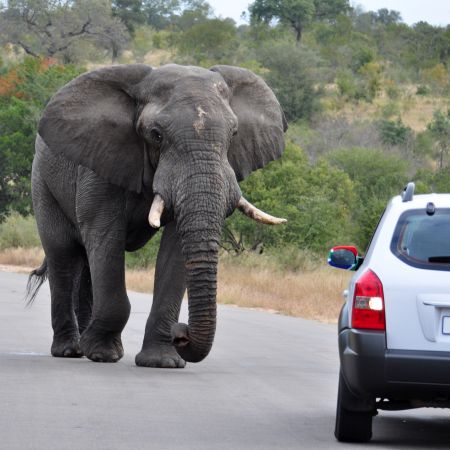 Self-drive is a wonderful experience - the thrill of driving along a road by yourself and coming across a pride of lions basking under a nearby tree, or waiting at a peaceful waterhole and having a sighting all to yourself is hard to beat. Although this type of safari offers a lot of freedom in many ways, you will still have to abide by the rules of the parks that you are visiting - so this means no off roading or night drives. What you do get is the freedom to go out for as long as you wish, choose your own route around the park, and take your time over the sightings that you find.
South Africa and Namibia are the most popular destinations for a self-drive safari experience due to the excellent road infrastructure in those countries making it easy for even the first-time visitor to Africa to have a wonderful trip. Although it is possible to do a self-drive safari in other countries (Botswana, Kenya, Tanzania, etc), we tend to only recommend these for more experienced visitors to Africa as the roads and driving conditions can be more challenging.
Self-Drive In South Africa And Namibia's National Parks
Inside the Parks, there tends to be a good excellent infrastructure of roads, some of which are tarred, others gravel. Signposts at road junctions help to make the driving experience easy and enjoyable. Drivers must remain on the roads at all times, and are NOT allowed to drive off-road or get out of their vehicles, except at designated viewing points.
Driving times within the Parks are also restricted to daylight hours only, so you can only enter the Park just after sunrise, and you must be off the Park roads by sunset.
It is not always necessary to go to the expense of hiring a 4x4 hire car, unless you are travelling during one of the rainy seasons, in which case a 4x4 would be useful to splash through puddles without worrying about flooding your engine out.
However, a 2WD vehicle with a high clearance might be worth the investment, as it gives you a few extra inches over the people in their VW Polos to see over bushes to search for the wildlife!
Staying In And Around The National Parks
Most of the National Parks will have a cluster of accommodation just outside the entrance gates which cater for visiors intending to self-drive in the Park. These will usually offer dinner, bed and breakfast accommodation, and they can be anything from simple guest houses to more luxurious lodges. If you are staying at one of these properties you will need to queue each day to get into the Park (the gates usually open at sunrise), and you will have to leave the Park before the gates close at sunset.
Staying outside the Park will give you a wider choice of accommodation, and the chance of a bit of luxury if your budget can stretch to it. However, staying inside the parks means you do not have to queue to get into the Park every day and you also are at a camp surrounded by the sights and sounds of the bush at night. Even though the accommodation is usually fairly simple, we would usually choose the rest camps inside the park for guests as we believe these offer the best overall experience.
Within the National Parks, there will be a range of accommodation options for self-drive visitors to stay at. Some will be in the form of rest camps (such as in the Kruger National Park in South Africa), which offer simple, clean, air-conditioned chalets or safari tents with limited self-catering and a braai/barbecue facility. These lodges are usually sold on a Room Only basis, and there is normally a restaurant as well as a store which sells basic provisions, so you can be totally self-sufficient if you want to be. Some rest camps will offer package rates that will include breakfast or dinner, and some even offer packages that include a guided game drive too.
The other accommodation option, such as in the Pilanesberg National Park in South Africa, will be in larger safari hotels or 'resorts'. Typically here, the resort will have up to (or even more) 100 en-suite hotel rooms, and are sold with meals only included. The hotel facilities generally include large self-service restaurants, bars, curio shop, swimming pools, some will have a spa room, and some will also have a Business Centre where you can catch up with friends and family on email.
If you are staying at one of the rest camps or safari resorts, there is also the option to go on a shared guided game drive with one of their guides if you wanted a rest from driving yourself – costs tend to be on a per person per drive basis.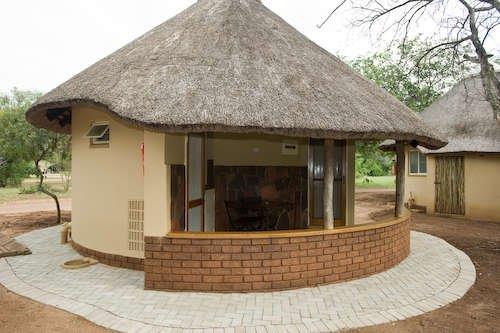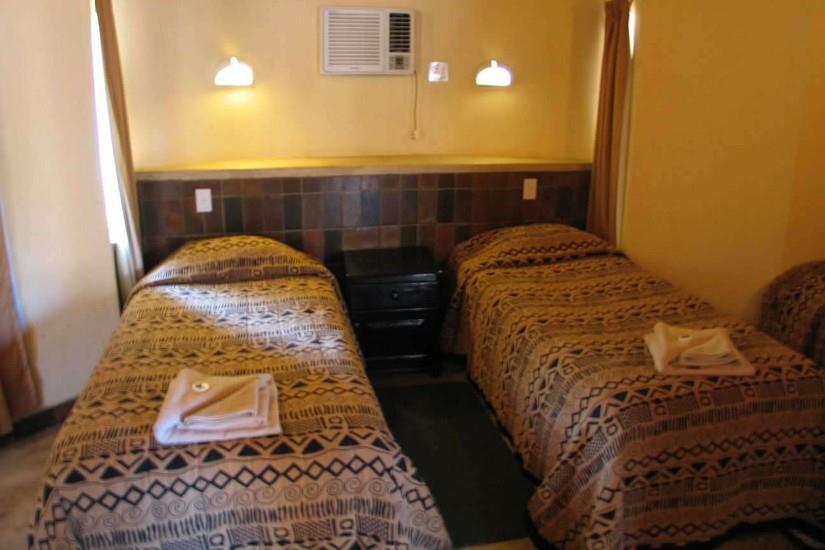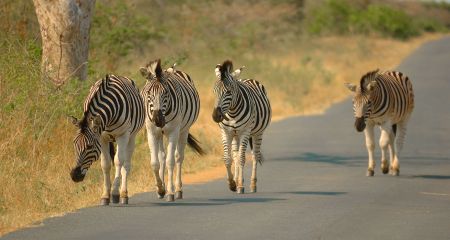 A self-drive safari can be enjoyed at numerous world-class National Parks across South Africa, such as the Kruger National Park, the Addo Elephant Park, Pilanesberg and Hluhluwe.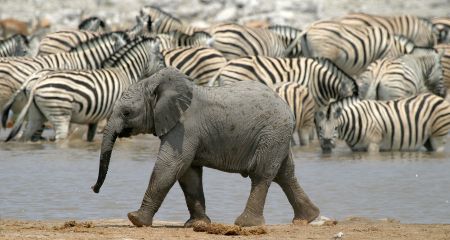 The Etosha National Park in northern Namibia is one of the undisputed highlights of the country, and is home to 4 of the Big 5 - lion, elephant, rhino and leopard.