Luxury Under Canvas in Botswana
Featured Accommodation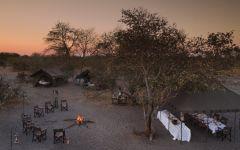 Chobe Under Canvas
Chobe National Park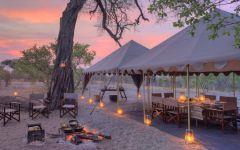 Savute Under Canvas
Chobe National Park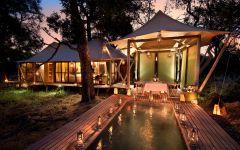 Xaranna
Okavango Delta
Destination: Botswana.
Live out the adventure of a lifetime as close to nature as you can get. Combine staying at comfortable but still luxurious mobile safari tents with en-suite bathrooms at secluded campsites in the game-rich Chobe National Park and Savute region, followed by a 3 night stay in the UNESCO World Heritage Site - the Okavango Delta.
This is a 7 night itinerary including Chobe National Park and Okavango Delta.
Based on 5 Star Accommodation:
2 Nights at AndBeyond Chobe Under Canvas
2 Nights at AndBeyond Savute Under Canvas
3 Nights at AndBeyond Xaranna Okavango Delta Camp
Price Per Person From
---