Capturing the Passion of Africa
Featured Accommodation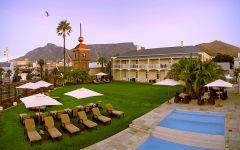 The Dock House
Cape Town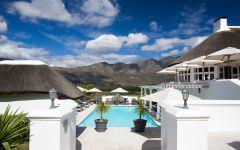 Mont Rochelle
The Cape Winelands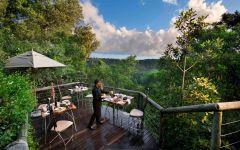 Tsala Treetop Lodge
The Garden Route
Bayethe Tented Lodge
Shamwari Game Reserve
Destination: South Africa.
If you are looking for classic romance, this 11 night itinerary packs it all in - exclusive accommodation and personalised yet unobtrusive butler-style service in Cape Town, a stunning hotel situated on a vineyard in the heart of the Cape Winelands, a treetop lodge overlooking an indigenuous forest, and a luxurious, malaria-free safari in a tented camp that offers privacy and a feeling of seclusion with spectacular views of the African bush.
This is a 11 night itinerary including Cape Town, The Cape Winelands, The Garden Route and Shamwari Game Reserve.
Based on 5 Star Accommodation:
3 Nights at The Dock House
2 Nights at Mont Rochelle Hotel and Mountain Vineyards
3 Nights at Tsala Treetop Lodge
3 Nights at Bayethe Tented Lodge
Price Per Person From
---