Experience Botswana with Sanctuary Camps
Featured Accommodation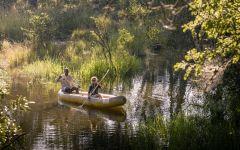 Sussi & Chuma
Victoria Falls - Zambia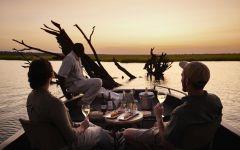 Chobe Chilwero
Chobe National Park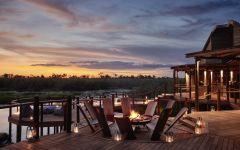 Baines' Camp
Okavango Delta
Destination: Zambia and Botswana.
Located in stunning locations, each property featured on this 8 night itinerary is completely individual in its design but all have the same aim - to allow guests to have a 'real' experience and enjoy a more natural kind of luxury in lodges that have a strong commitment to conservation and responsible tourism. The real advantage however is by combining the properties, which are all within the Sanctuary portfolio, you get a special discounted rate everywhere.
This is a 8 night itinerary including Victoria Falls - Zambia, Chobe National Park and Okavango Delta.
Based on 4 Star Accommodation:
3 Nights at Sussi & Chuma
2 Nights at Sanctuary Chobe Chilwero
3 Nights at Baines' Camp
Price Per Person From
---