Escape from the Crowds
Featured Accommodation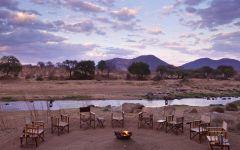 Ruaha River Lodge
Ruaha National Park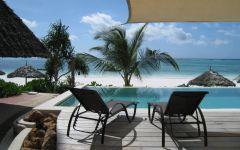 Sunshine Hotel
Zanzibar
Destination: Tanzania.
Discover the wildlife of Ruaha over 3 nights at a camp which stretches along the Great Ruaha River bank, and in the dry seasons, you need almost not leave the camp to see good quantities of game, as they concentrate along the river to drink. Then discover complete luxury and the rare island beauty of Zanzibar with a 7 night stay at a beach garden hideaway on powder white sands.
This is a 10 night itinerary including Ruaha National Park and Zanzibar.
Based on 4 Star Accommodation:
3 Nights at Ruaha River Lodge
7 Nights at Sunshine Hotel
Price Per Person From
---