Big Cat Safari and White Sand Beaches
Featured Accommodation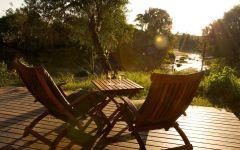 Mara Intrepids Camp
Masai Mara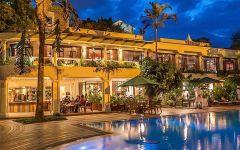 Nairobi Serena Hotel
Nairobi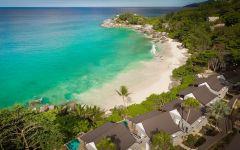 Carana Beach Hotel
Mahe
Destination: Kenya and Seychelles.
It is all about the location on this 11 night itinerary. Your camp in the Masai Mara overlooks the Talek River and enjoys one of the most spectacular locations in the world's best-known wilderness. In Seychelles, your Mahe beach hotel is situated just a stone's throw from one of the most picturesque bays on the island, with sparkling turquoise waters framed by white sand and the granite boulders that are synonymous with the Seychelles archipelago.
This is a 11 night itinerary including Masai Mara, Nairobi and Mahe.
Based on 4 Star Accommodation:
3 Nights at Mara Intrepids Camp
1 Night at Nairobi Serena Hotel
7 Nights at Carana Beach Hotel
Price Per Person From
---