Little Governors' Camp
Masai Mara
Little Governors' is intimate in character, with just 17 luxury en-suite tents tucked around a large watering hole that teems with both birds and wildlife.
The camp is approached by a boat ride across the Mara River, then an escorted walk through the riverine forest. Vehicles are left on the far river bank, and the camp is therefore quiet and undisturbed.
The camp is totally unfenced, and there is a resident family of warthogs that wander freely through the camp. Guests may need to make way for elephants which sometimes visit the camp at lunch time.
Guided game drives go out 3 times a day into the famous Masai Mara Game Reserve and surrounding areas - at sunrise, late morning and late afternoon.
Or why not leave the vehicle behind and take a walking safari for the true thrill of the bush. Down on the same level as the animals you will experience the untamed beauty of the Mara. The walking safaris take place in a private concession area adjacent to the Masai Mara Game Reserve, where the scenery differs from inside the Reserve and picturesque acacia trees dot the hilly landscape.
You will also be accompanied by a Masai scout, who will provide a wealth of information on the traditional medicinal uses of plants and Masai folklore.
The guest tents at Little Governors' have great wooden decks with large verandahs for guests to enjoy the constant game activity that takes place around the watering hole at the camp.
In keeping with safari tradition, lighting is by gas and kerosene lanterns, or by candlelight.
The main guest areas consist of an open bar and dining tent with views over the waterhole, the open plains of the Masai Mara and the Oloololo Escarpment.
Add To Wishlist
Enquire Now
Airstrip transfers; all meals; shared safari activities; and a laundry service are included.
Children of any age are welcome. Rates available on request.
All of the holidays we prepare are tailor-made, but this might give you an idea of how Little Governors' Camp can be included in you own dream holiday.
Suggested Itineraries
Simply the Best
This 12 day safari and beach holiday is an exclusive getaway blending bush and beach to perfection.
12 day itinerary including Mahe, Masai Mara and Nairobi.
Prices from pp*
Add To Wishlist
Enquire Now
*Prices are per person and are based on today's exchange rates. Exchange rates are subject to change and are updated daily.
Prices exclude international flights - ask us if you would like to include these.
Guest Rating: 4.5 / 5.0 based on 2 ratings
Little Governors was a gem. All the staff - the porters to the drivers, the reception to housekeeping, and the barmen to the waiters delivered a truly professional and friendly service, nothing was too much for them and you got the feeling that it came from heart. The camp had a nice intimate feel about it, with a log fire on cold evenings and hot water bottles. The rooms were nice and clean and we ate some wonderful food.
B PATEL
General Information For Guests
All tents have electric lighting.
Room service is available on request. Tea and coffee is served in your tend with your morning wake up call.
There is a curio shop.
Visa and MasterCard credit cards are accepted. The lodge will not accept US dollar bills older than the year 2000.
There is mobile reception in the camp and Wi-Fi connection.
andnbsp;
Popular Alternatives to Little Governors' Camp
These are the top properties booked by people who considered staying at Little Governors' Camp, but for one reason or another booked a different property. It may have been that Little Governors' Camp was not available on the nights they wanted to stay, or they decided that somewhere else was better suited to their budget or itinerary.
If you're not sure which place might be best for your own trip then either give us a call or get in touch via the website, and we'd be delighted to run through the options with you.
Lion Sands River Lodge
Sabi Sand (via Shaw's Gate)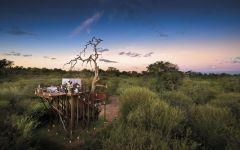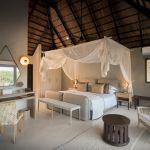 Per Person Prices From
Add To Wishlist
Enquire Now
Elephant Pepper Camp
Masai Mara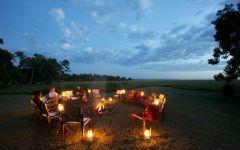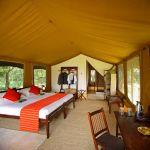 Prices on request.
Add To Wishlist
Enquire Now
Long Lee Manor
Shamwari Game Reserve (via 2nd Gate)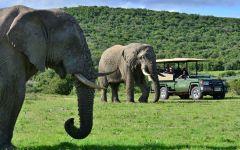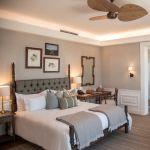 Per Person Prices From
Add To Wishlist
Enquire Now
Add To Wishlist
Enquire Now