The Kingdom of Eswatini - one of Africa's best secrets
Nestled snugly between South Africa and Mozambique is one of Africa's best kept secrets - the Kingdom of Eswatini (formerly Swaziland). The name change was made in April 2018, when King Mswati III made the historic annoucement that the country's name would revert to the si'Swati language name for the Kingdom - meaning 'place of the Swati people'.
Regardless of the name, the spectacular mountains, lush forests, fertile valleys and the hot still beat of the African lowveld combine with an extremely pleasant all-year-round climate to make this a wonderful place to stop for a couple of nights.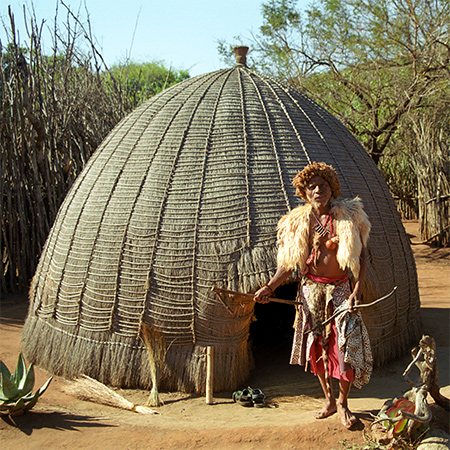 Throughout the country, men and women are at work creating the fine handicrafts that are so popular with visitors. select from creative basket ware in lovely colours, wood and stone carvings, glassware, exquisite candles, batik items, jewellery and much more.
Many old and established cultures still live on today, forming the backbone of life here. Visitors in August can witness the spectacular Reed Dance, an annual event performed by thousands of maidens in their traditional dress, or in December, watch parts of the sacred Incwal Ceremony, in which the King actively participates.
The country has been independent since 1968, and is one of only 3 monarchies left in Africa. The capital Mbabane is a sophisticated business center offering an upbeat alternative to the tranquility and sense of timeless found in more outlying areas.
The currency is the Lilangeni (plural Emalangeni), and is interchangeable with the South African Rand on a 1:1 basis. Rand notes are legal tender in Eswatini, but many shops prefer not to accept South African coins.
The 2 official languages are English and si'Swati, which is similar to the Zulu language. Most people in the urban areas are bilingual.
Geography
Although only 17,000 square kilometres, the country is divided into 4 topographical areas from west to east. The highveld to the west has a temperate climate of warm, wet summers and cool, dry winters, while the other 3 areas are more subtropical, but also with wet summers and dry winters. The middleveld region is known for its crop cultivation (especially sugar), whereas the lowveld, which forms approximately 40% of the country's area, is mostly typical African bush, where an abundance of indigenous wildlife, birds and flora may be found. Finally, there is the mountainous Lubombo area, which forms the border with Mozambique.
Wildlife
The many nature reserves throughout the country protect a wide variety of animals, birds and fauna. From the magnificent Big 5 through to gentle antelope, Swaziland is home to virtually all the wild animals of Africa. The birdlife is second to none, with hundreds of species to delight any avid bird-watcher, especially during the summer months between November and March when many migratory species return, while the diverse indigenous trees and flora will fascinate any nature lover.
Getting There
If you are travelling by road, you can enter Eswatini through any of 13 border posts, with all 4 corners of the country accessible by tarred road. Two border posts are with Mozambique, and the other 11 are with South Africa. All are open 7 days a week and operate at varying hours.
At the moment, it is necessary to complete formalities on both sides of each border. A road tax of Emalangeni 50 (subject to change) is payable at the borders for non-Eswatini registered vehicles. If you are planning on taking your hire car across from South Africa into Eswatini, do remember to clear this with your hire car company beforehand - many companies will need to issue you with a Letter of Authority to show at the border post.
You drive on the left hand side in Eswatini, the same as South Africa. Visitors should be aware that livestock, particularly cattle and goats, tend to stray onto the roads, and therefore care should be taken at all times.
The maximum speed limit is 120 km/h on the highways, 80 km/h on national roads, and 60 km/h in urban areas, unless otherwise marked.
Matsapha International Airport (also referred to as Manzini International Airport with an airport code of MTS) is located 8 km from Manzini, and 25 km from Mbabane. Regular services operate to and from Johannesburg, connecting with international flights from all over the world, and there are also links with Durban, and Maputo and Vilanculos in Mozambique. An airport tax of Emalangeni 50 (subject to change) is payable when departing from Matsapha Airport.
visa requirements
All visitors to Eswatini require a valid passport or travel document. Citizens of the United Kingdom and most British Commonwealth countries, including African states, do not require visas. For all other countries, it is advisable to check with your local embassy.