Pristine wilderness bordering Chobe and Namibia
The Linyanti Wildlife Reserve is 125,000 hectares of pristine wildlife area bordered by the Linyanti River in the north and the Chobe National Park in the east. Across the Linyanti River northwards lies Namibia's Caprivi Strip.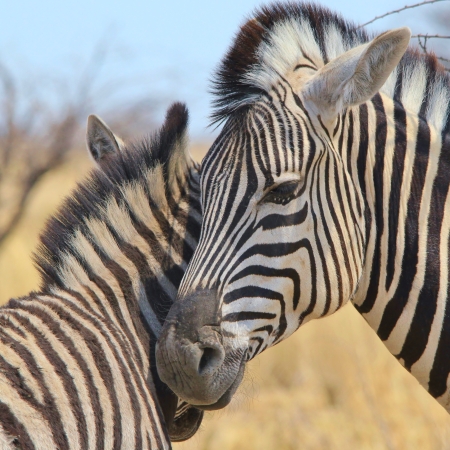 The reserve is bisected by the now flowing Savute Channel, which provides a year-round water source to complement the Linyanti River.
Because of its remote location, this area is one of the least visited - but it is definately a worthwhile addition to anyone's Botswana itinerary, as not only is it extremely picturesque, but it is also home to a high concentration of wildlife, especially during the dry winter months between April and October, when large herds of elephant, buffalo and zebra congregrate along the riverbanks.
The waterways are also home to pods of hippos, and crocodiles laze on the banks. The birdlife is prolific, and many water birds, especially pelicans, are common sightings.
Other wildlife species include giraffe, impala, sable and roan antelopes, wildebeest, red lechwe, kudu, waterbuck and eland, and large baboon troops. As a result of the abundance of plains game in particular, the predators are also out in force - including lion, wild dog, hyena and cheetah.
There are only a small number of private camps located here, which can only be accessed by light aircraft, offering the guests the opportunity to enjoy the abundant wildlife privately and exclusively.