Eastern Cape Safaris
Malaria-Free Safaris near Port Elizabeth and The Garden Route
One of the main attractions of the Eastern Cape is the opportunity to visit one of the many private game reserves and see the Big 5 (lion, elephant, rhino, buffalo and leopard) in a malaria-free environment.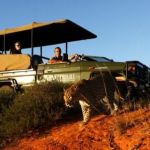 Between a 60-90 minutes drive from Port Elizabeth, these reserves and their luxury safari lodges are ideal for people who wish to combine the ever-popular Cape Town and Garden Route with an unforgettable safari experience.
The reserves are all privately owned, and range in size from 5,000 hectares to over 25,000 hectares. They all operate independently of each other, and each therefore have their own wildlife stock - the larger reserves such as Shamwari and Kwandwe can obviously sustain more wildlife in terms of actual physical numbers, but the privilege of this is reflected in the rates.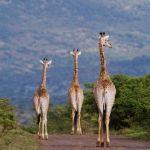 The smaller reserves such as Amakhala, Lalibela, Pumba and Kariega, which tend to be around the 5,000 to 10,000 hectare size, do have to limit the number of predators - for example, a small reserve can only sustain one or 2 small prides of lions, or else they would find their entire buffalo or zebra population is wiped out very quickly by hungry lions!
Some are also 'spilt' reserves, which means the more 'dangerous' wildlife are kept in separate fenced off parts of the reserve.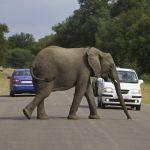 Certain reserves such as Pumba and Amakhala also offer day visitor programmes, which are ideal as a day visitors staying in Port Elizabeth who still want a safari experience, but who have limited time or budget.
The famous Addo Elephant National Park is also a one hour drive from Port Elizabeth, and is perfect for anyone who wants the thrill of driving through a National Park in their own car in search of the elephants and other wildlife that can be found here.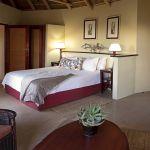 All of the 24 en-suite and air-conditioned private chalets are beautifully furnished and fully equipped to ensure your absolute comfort. Relax on your own private patio, star gazing and listening to the sound of the bush settling for the night.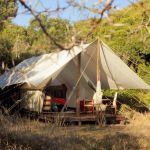 Relax on your own private deck, and if you are lucky you may see an elusive bushbuck or hear the cry of the African fish eagle. Each en-suite tent is equipped with military campaign style furniture similar to that used by the early explorers.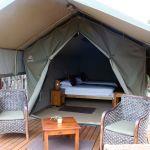 Safari Lodge
Guest Rating: 4.3 / 5.0 based on 17 ratings
The Woodbury Tented Camp is set in the heart of the reserve, and the tranquil surroundings of the open bushveld allow you to truly experience a quiet getaway. The centre of the camp is an airy, thatched entertainment area, where you can soak up the African sun.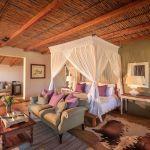 Safari Lodge
Guest Rating: 4.0 / 5.0 based on 1 ratings
The Lodge Suites are situated in the main homestead and are light and airy, all opening out on to the wide wrap-around veranda. Each has a luxury en-suite bathroom and is air-conditioned.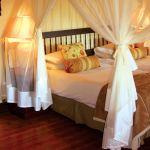 Safari Lodge
Guest Rating: 5.0 / 5.0 based on 4 ratings
The 4 comfortable en-suite bedrooms at Reed Valley Inn are positioned in the tranquil working farmyard just on the outside of the reserve's game fences, and are completely separate from the main homesteads to ensure guests' peace and privacy. All meals are taken at Bush Lodge, which is about a 5 or 10 minute drive from Reed Valley Inn into the reserve.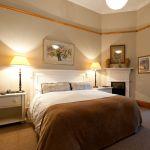 Accommodation at Leeuwenbosch includes the historic Country House and the newer Shearers Lodge Suites. The Country House, built in 1908, offers 5 spacious en-suite bedrooms, and is layered with a collection of historical images, documents, and furniture dating back to the 1800s.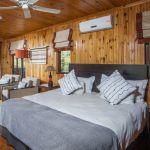 The accommodation at Kariega Main Lodge consists of 1, 2, 3 and 4 bedroom log chalets. Each chalet is decorated in an ethnic style and are very spacious.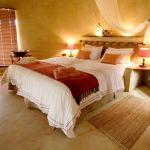 Safari Lodge
Guest Rating: 5.0 / 5.0 based on 3 ratings
Perfectly situated on the banks of the Kariega River, but tucked unobtrusively away into the vegetation, Forest Camp's 8 en-suite safari tents are built on expansive, slightly raised wooden decks and has long wooden walkways through pristine thicket. The smaller, more intimate River Camp has just 4 safari tents, ideal for families with children, or for sole-use specialist groups.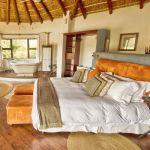 Twelve stone walled, thatched, air-conditioned suites lead off meandering footpaths and are set along the lake's edge. Each suite has a unique view of the lake and opens onto a private deck with outside shower and plunge pool.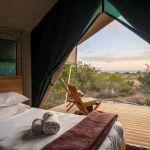 The camp consists of just 3 mobile canvas (camping) tents sleeping a maximum of 2 people each. The camp site is unfenced to provide the true explorer ambience and tents are placed in fairly close proximity without encroaching on another tents privacy.
Loading...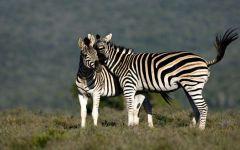 At A Glance
Big 5 Safaris
Malaria Free Area
Easy Access From Cape Town
Drive From The Garden Route
Wide Choice of Safari Lodges
Special Offers
Selected Special offers for Eastern Cape
Confused?
It's great to have choice, however sometimes it can all be a litte confusing when you are planning your first trip to an unfamiliar area.
If you'd like to talk to one of our friendly experts, then please give us a call on +44(0) 1932 428380 or alternativley you can enquire via the website.
When to Visit
The weather in this part of South Africa is at its best from October to April, when the region enjoys long warm summer days.
Having said this the weather is frequently warm and dry throughout the winter months of May to September with average highs still above 20c, and this is also the best time of year to find a special offer or lower price as a safari lodge.
Getting There and Away
There are regular flights from Cape Town and Johannesburg to Port Elizabeth, and from there it will take 45 mins to 90 mins to get to your safari lodge by road.
Many visitors choose to start their holiday in Cape Town, and then drive along the garden route before ending with a safari in the Eastern Cape.
If you are driving along the Garden Route, it will take about 2h 45 from Knysna to Port Elizabeth, and then a further 45 mins to 90 mins derpending on where you are going to.
Top Tip: If you book with Travel Butlers, we will ensure you have the most appropriate transport arrangements for your safari.
Holiday Ideas
---
---
Guest Photos
Why Book With Us?
Specialists in African Holidays
Friendly Expert Service
Hundreds of Special Offers
Tailor-made itineraries
Price Promise
No Credit Card Fees
We can book your flights
ATOL Protected
UK Based
Financial Protection
The air holiday packages on this website are ATOL protected by the Civil Aviation Authority. Our ATOL number is 10245, and you can confirm our ATOL certificate on the CAA website.
All packages that are not protected by ATOL are protected by a topp policy.
Travel Butlers Ltd are also members of SATSA (the South African equivalent of ABTA).
You can find out more about financial protection in our Terms and Conditions.