Bayethe Lodge
Shamwari Game Reserve
The Shamwari Game Reserve is 25,000 hectares of malaria-free, private game reserve situated in the Eastern Cape of South Africa, offering 6 different lodges with accommodation ranging from luxury tents to a gracious Edwardian mansion in the bush.
Shamwari is about conserving a vanishing way of life. Steeped in Settler history, and dating back to the time when a multitude of game roamed wild and free, the reserve boasts 5 eco-systems, thus enabling the support of many forms of plant, animal and bird life, including the Big 5 as well as wild dog, cheetah, hyena, giraffe, hippo, zebra and numerous antelope species.
Game viewing is carried out morning and evening on game drives, when you are driven in your open vehicle over the rolling hills and valleys in search of the wildlife. The experienced rangers are all in 2-way communication with each other at all times, so on any day they know where the game is, and how to find the elusive animals such as the rare black rhino.
Shamwari has received numerous international awards, including the World's Leading Conservation Company and Game Reserve.
Pronounced 'By-ye-ti', the Bayethe Lodge offers the ultimate in luxury, tented accommodation.
Each of the 12 twin-bedded air-conditioned suites are camouflaged under trees allowing ample privacy, and have an en-suite bathroom, under-floor heating, outdoor shower, and viewing deck. All the suites have a private plunge pool. The 3 superior suites have a glass front opening out onto the deck, giving a real feeling of openess to the African bush. They also have a fireplace and offer the ultimate in romance and intimacy.
Show Rates in
Our standard rates for a Luxury Tented Suite
Dates
Price
Basis
Rate Name
Nights
1 May 2014 to 30 September 2014
GBP £ 221 US$ 362 ZAR 3,915 EUR 280
pps
Standard
1+ nights
1 October 2014 to 31 December 2014
GBP £ 267 US$ 437 ZAR 4,735 EUR 339
pps
Standard
1+ nights
1 January 2015 to 11 January 2015
GBP £ 329 US$ 540 ZAR 5,840 EUR 418
pps
Standard
1+ nights
12 January 2015 to 30 April 2015
GBP £ 309 US$ 507 ZAR 5,485 EUR 392
pps
Standard
1+ nights
1 May 2015 to 30 September 2015
GBP £ 256 US$ 419 ZAR 4,540 EUR 325
pps
Standard
1+ nights
1 October 2015 to 14 December 2015
GBP £ 309 US$ 507 ZAR 5,485 EUR 392
pps
Standard
1+ nights
15 December 2015 to 31 December 2015
GBP £ 329 US$ 540 ZAR 5,840 EUR 418
pps
Standard
1+ nights
Prices are on a per person sharing basis (pps).
Special offers for longer stays or when booked as part of a longer itinerary may apply - details on request.
---
All meals, high tea, game drives, guided walks, tea/coffee, water, and game drive beverages are included. All other beverages are excluded and can be settled upon departure.
Children aged 12 years and older are welcome. Adult rates apply. Persons under the age of 16 years are not permitted on any walking safaris.::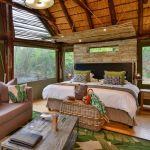 Code: SAF-03165
---
Save money on your stay at Shamwari, and Travel Butlers and Shamwari will both make a donation to a wildlife charity on your behalf. The rate quoted includes the donation that Travel Butlers will make on your behalf, and Shamwari Group will donate a further R100 for every person staying on this offer. All proceeds will be donated to the Wilderness Foundation as part of their Forever Wild - Rhino Protection Initiative.
Valid: 11 January 2014 - 19 December 2014.
Price per person for 1 night:
01/05/2014 to 30/09/2014: from ZAR 2,925 (approx US$270)
Prices based on Luxury Room - Protect & Save Offer ( rate includes charity donation ) at Long Lee Manor
Limited numbers of rooms are available on this offer.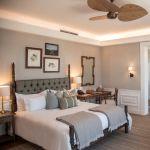 Code: SAF-03232
---
Stay for 3 nights for the price of 2 at at any lodge in the Shamwari Game Reserve.
Valid: 1 May 2015 - 31 July 2015.
Prices on request
Limited numbers of rooms are available on this offer. Cannot be combined with Protect & Save Offer.
All of the holidays we prepare are tailor-made, but this might give you an idea of how Bayethe Lodge can be included in you own dream holiday.
Suggested Itineraries
This is the classic Cape experience - a sophisticated trip from vibrant Cape Town to Shamwari Game Reserve in the Eastern Cape. Shamwari is famed for its animal conservation efforts and home to the all-important Big Five. Every dawn and dusk, you'll set off into the bushland on the lookout for wildlife and you'll sleep in a wildly romantic tented camp tucked away in the bush, giving you a real sense of splendid isolation.
7 day itinerary.
This 10 night honeymoon combines the highlights of the Cape with two incredible wildlife experiences. If you're a pair of wildlife lovers, this will be the perfect honeymoon for you.
Starting in cosmopolitan Cape Town where you can watch two oceans converge, you'll spend some time relaxing in the beautiful vineyards of the Cape with a local glass of wine (or two). Then, you'll fly to the most established and largest game reserve in the Eastern Cape for two nights in a romantic tented camp, setting off on dusk and dawn safaris through the African bush. You'll end your honeymoon in Addo Elephant National Park, where you can watch animals gather around the waterholes in the early morning light.
10 day itinerary.
This itinerary features 5* properties that offer the height of traditional refinement and luxury.
The Cape Grace Hotel in Cape Town has one of the most iconic settings of any hotel in Africa: right on the harbour near the bustling V&A Waterfront and with Table Mountain looming in the background. The rooms are large, comfortable, and well-appointed, and the excellent understated service underlines it's status as perhaps the most elegant of the Waterfront hotels.
When you leave Cape Town you will only have a short drive to Lanzarac Manor on the outskirts of Stellenbosch, and this charming 5* property is located on a private working wine estate surrounded by the dramatic Helderberg mountains.
Moving on to the Garden Route, Hunters Country House is an exclusive family owned retreat, and part of the Relais & Chateaux group of exclusive properties. Only 10 km from Plettenberg Bay, this gracious original homestead is surrounded by beautiful gardens, and framed by the majestic Tsitsikamma mountains.
Finally you will end your holiday with a safari at the 5* Bayethe Lodge on the award-winning Shamwari Game reserve near Port Elizabeth. Each of the 12 luxurious tented-suites have a private plunge pool and views over the reserve, and the quality of the game viewing, accommodation, and service is second to none in the area.
12 day itinerary.
Guide price valid for travel in June 2015
*Prices are per person and are based on today's exchange rates. Exchange rates are subject to change and are updated daily.
Prices exclude international flights - ask us if you would like to include these.
Guest Rating: 4.8 / 5.0 based on 29 ratings
This is a fantastic experience, which I have no hesitation in recommending.
P HOWLETT
Amazing in every respect .... accommodation/food/game drives/rangers knowledge and ability to find the animals/variety and closeness to the wild animals was breathtaking/staff/ what more can I say - absolutely fantastic! Everything was absolutely fantastic including your arranging - thank you very much and we will certainly tell everyone about Travel Butlers and Shamwari Bayethe Lodge! A huge personal thank you from us.
J TILBROOK
We had a fantastic stay at Bayethe Lodge and the game drives (led by Headman) exceeded all our expectations - it was a magical experience that really made our honeymoon. Loved it!
N DANIELS
The game drives at Shamwari were amazing. The highlight was bushwalking to within 10 metres of a cheetah mum with her two cubs. It moved me to tears.
S FINN
Shamwari was most definitly the highlight of the holiday and we saw many of the Big Five. The whole experience was amazing - the game drives, the food, the wine - all fantastic.
A HARDY
What can I say ...... it was a fantastic holiday! Bishops Court was a beautiful property and all the staff (especially Lani and Daniel) were so helpful, nothing was too much trouble and also it was obvious they enjoyed their jobs and sharing Cape Town with visitors. Shamwari was everything and more.... we had chief ranger, who was aptly named Headman (not sure it was spelt that way). On the last morning drive there was just David and I with him, so he treated us to hot water bottles on the cold drive and we watched a family of elephants for some time and Headman told us such a lot about their behaviour and family hierarchy. Food and wine was excellent and plentiful!!!! Saw 8 of the 9 lions in Shamwari including the Big Daddy who gave us such a roar as we left the place they were lying. Scary and exhilarating at the same time. Watched giraffes, nyalas and warthogs from our Bayethe Lodge deck. A lovely starry night on our last evening, so bright. Sorry to leave when time came, I could go on for ever about the animals and am sure my friends/family are reaching boredom level with my tales; but really the experience is indescribable. I would like to thank Travel Butlers and yourself particularly for helping us with the holiday and also allowing us to make some of our own choices for the middle part of the holiday and then fitting your suggestions around them. Words are not enough to describe how we enjoyed the holiday and with a fair wind and god willing, we hope to be back soon. I hope your company enjoys good fortune during what looks like being difficult times in the travel industry in the coming months, it was a pleasure to deal with you.
L STRANGE
Shamwari, Bayethe – awesome. The safari was a class of its own ... other people in our group had been on safaris before and told us this was by far the best. Would recommend it to anyone.
A MOTT
The holiday was absolutely fantastic. Shamwari was better than we expected and well worth the money. My boyfriend who has never done a safari before was really impressed and surprised that we saw all (except the leopard) of the big 5 plus loads more. The ranger was also fantastic and knew his stuff inside out. The Radisson was also very nice and accommodating.
C WARDMAN
The trip was absolutely fantastic and we both thoroughly enjoyed ourselves. All the accommodation we stayed in was fantastic - the highlights were definitely the Tsala Tree Top Lodge and the Shamwari tent. The location of the Table Bay Hotel was excellent and Franschhoek was brilliant. I think we will both return next year and spend more time in the Winelands and go back to the Shamwari. Travel Butlers did a brilliant job and everything, from accommodation and transfers to the car hire booking went very smoothly indeed. You took a lot of the pain out of organising the trip and we wont hesitate to recommend you or use you again (hopefully next year!). The Wedding Registry was fabulous and we are very grateful that you set this up in time for our wedding. All the guests noted how good the site was and enjoyed looking at our itinerary.
D MACNEIL
Off to Shamwari, the excitement was almost overwhelming! We were greeted on arrival with drinks and a quick tour as the car was parked for us and cases were spirited away to our 'tent'. Tent, as we're sure you know, is not an accurate description of the accommodation at Bayethe! It was wonderful and included a private outside shower, roll top bath, viewing platform, plunge pool and all the luxuries you would expect from a 5 star hotel. We were so well looked after and made to feel more like friends then guests by the staff. Sally the Bayethe Lodge Manger, and Headmanm the excellent, knowledgeable and patient ranger were very generous with their time and the attention to detail was amazing. For us the game drives, animals, views, scenery and hospitality made this an EPIC adventure! We loved:- EVERYTHING!
Simon and Jane Hole
Just had to write and thank you for booking a really fantastic trip. We enjoyed every part of it, in particular we thought La Fontaine at Franschhoek was excellent and the service we got there from the manageress was so good. Shamwari was the icing on the cake and could not fault that. If, and I hope we will, go again I shall be in touch with you again. Many thanks.
M TAYLOR
We had a superb time at the Shamwari Game Reserve (Bayethe Lodge), all went very well. The whole experience was fantastic. Game drives, food, staff, room all met the standards that we expected. No complaints. Thank you for your attention to our requirements we will certainly recommend you to our friends.
D BULLOCK
Steve and I would like to thank you for the suggestions and arrangements you made for our Holiday in South Africa. Everyone made us so welcome, it was a great experience - especially the safari at Shamwari as we managed see all of the 'Big 5' We really appreciated the efforts of Martin, Paul, Sally and their staff at Fynbos Ridge as they really went out of their way to make our stay as comfortable as possible in the poor weather conditions. We will certainly be in touch when we go to South Africa again.
C McILRAITH
We are back from South Africa and must thank you for a great choice of itinerary. The Table Mountain Lodge was very friendly, helpful and convenient, with a great breakfast ... Residence Klein Oliphants was lovely ... Dune Guest Lodge has a wonderful position on the dune, great breakfast and very helpful staff ... Shamwari was just wonderful - we saw the big 5 and wild dogs ... Bradach Manor at Knysna had lovely views and good food ... Roggelands is a great place to unwind before flying back.
R LOCKHART
It was a wonderful trip. All of your arrangements were flawless! Shamwari was unforgettable. Thank you so much for your suggestions, your arrangements, and your patience with us. We appreciate everything you did, and would be happy to have you use our names as references should you want to.
M AND D BERNHEISEL
General Information For Guests
All tented suites have a private plunge pool, air-conditioning, en-suite bathrooms, tea/coffee making facilities, private min bar and international direct dial telephone. ::Superior tents have fireplaces
The main lodge has a lounge with TV, bush relaxation retreat, in and outdoor dining facilities, outdoor deck with swimming pool, business desk with internet access and curio shop.
Amex, Master, Visa and Diners are accepted.
Directions
From Port Elizabeth: Follow the N2 towards Grahamstown. Continue along the N2 until you reach a sign board showing Eagles Crag and Bayethe on the Sidbury Road. Turn left on the gravel road and follow this road, passing through the Kwantu Gate until you reach a T-junction. At the T-junction, follow the sign boards right to Bayethe.
From Grahamstown: Travel along the N2 towards Port Elizabeth, and follow the directions as above.
Please note that you drive through the reserve to get to the lodge - do not get out of your car until you reach the lodge. You may see some wildlife on your way - if you do, slow down and maintain a good distance. Do not drive off-road in any circumstances.
Bayethe Lodge Map
This map was supplied by Bayethe Lodge.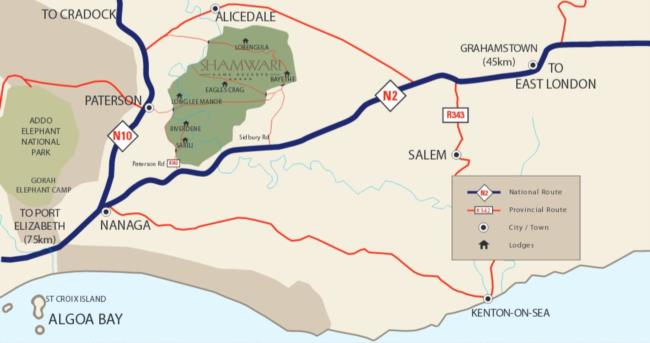 Popular Alternatives to Bayethe Lodge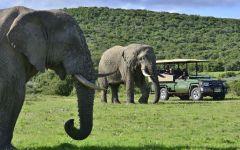 Location
Top Rated Property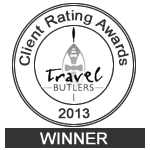 Bayethe Lodge was one of the top rated properties in our 2013 awards.
The awards are based on the ratings that clients of Travel Butlers give after their stay, and Bayethe Lodge had an average score of 4.8 out of 5.
See All of the 2013 Award Winners
Guest Photos