Travel Butlers: The African Safari Holidays Specialists
Our Experience, Your Adventure
See the best of Africa With Travel Butlers
Africa is a continent of epic romance. From sweeping plains that stretch into the horizon to vast deserts, huge canyons and tropical beaches, Africa is rich with beauty. And then there's the wildlife. Nowhere else in the world can you see elephants gathering around a waterhole at sunset, lion cubs playing in the savannah and wildebeest migrating in their thousands across the plains. It is a magically diverse and totally addictive place.
Many people set off on a once-in-a-lifetime safari holiday to Africa only to fall in love and return year after year. Africa has a way of getting under your skin that will leave you longing to jump on a plane and go straight back.
At Travel Butlers, we are self-confessed Africa addicts. Our company has grown directly from our love of the continent and we've travelled to Africa countless times ourselves. We'll use our own personal experiences and years of expertise to build you an unforgettable safari holiday in Africa. From first-time Africa holidays to honeymoons, we'll really listen and tailor your trip to your own individual needs and budget.
Simply call us on 01932 428380 to talk through your wishes or get in touch via the website, and we'll start planning the Africa safari holiday of your dreams. We guarantee that, just like us, you'll be hooked on Africa in no time!
Code: ITINERARY-1
---
Fall in love with Cape Town, find new wines while visiting one of the many wineries of the Cape Winelands, and tour along the Garden Route - and if these are not enough highlights for one trip, end your holiday with an amazing Big 5 safari in a malaria-free reserve.
See our suggested itineraries for this route.
Prices from pp*
Safari and Beach
You can't beat a safari and beach holiday. By following a heart-thumping African safari with total relaxation on the tropical white shores of the Indian Ocean, you will get the very best of both worlds. Adding an exotic beach retreat to the end of your safari will give real balance to your holiday, letting you completely unwind before heading home to reality. It's like rolling two brilliant holidays into one!
There are lots of different ways to combine your safari holiday with a beach escape. For inspiration, take a look at some of our safari and beach holiday suggestions, featuring Kenya, Tanzania, or South Africa.
Special Offers
It's a myth that all Africa safari holidays have to break the bank. We work with all kinds of budgets and we always have some great special offers on the go to ensure that your safari holiday is just as affordable as it is amazing. We'll also include the best of our current special offers in your holiday itinerary, getting you the very best for your personal budget.
Right now, you can get an extra night FREE when you spend 2 or 3 nights at selected safari lodges or get a FREE stay at a 5* hotel when you book a safari in South Africa. What are you waiting for?
The Latest News From Our Blog
Elephants on the Move to Malawi
500 elephants are being moved in Malawi in an attempt to preserve the current dwindling numbers - it is estimated that there are now fewer than 450,000 African elephants remaining, as a result of excessive poaching and habitat loss.  The exercise, a collaboration between African Parks and the Department of National Parks and Wildlife, will be one of the biggest events ever to happen to Malawi's wildlife Tourism.
Read more...
Shamwari Game Reserve Introduces K9 Tracking
With the continued increase of rhino poaching in South Africa, Shamwari Game Reserve have added what they describe as "K9 tracking capacity" to their Rhino Protection Unit. Now to geeks of a certain age this will have conjured up images of Doctor Who's robotic dog from the 1970's going into battle with the poachers, however the dog in question is actually an 18 months old Belgian Shepherd called Blade.
Read more...
No such thing as a safari on a budget? Think again.
Mention the words 'bucket list' to almost anyone and if they haven't done it already it's highly likely that an African safari will feature somewhere on their list. That said, there is a common misconception that private safaris are a privilege of only the wealthy and although it's true that in the context of a private safari holiday 'cheap' is a relative term, the truth is you won't have to re-mortgage your house to make the dream a reality.
Read more...
Double the fun or double the trouble? Five tips for planning the perfect family safari.
As much as documentaries such as Big Cat Diaries may inspire you to want to see the real thing, parents often dismiss the idea of a safari with nippers in tow because of concerns about safety, enjoyment and the general hassle factor. So is it possible to embark on a family safari holiday that is rewarding and enjoyable for all involved? Well we believe it is and done right the whole family will be buzzing from their bush adventures for years to come.
Read more...
Cape Town
Without a doubt, Cape Town is one of the world's most beautiful cities, from the splendour of Table Mountain to the white sandy beaches of the Cape Peninsula, and the lively atmosphere of the V&A Waterfront.
There's so much to see and do in Cape Town, from poignant boat trips to Robben Island where Nelson Mandela was imprisoned to open air concerts in the stunning Kirstenbosch National Gardens and, of course, the cable car to the top of Table Mountain.
It's not only a must for first-time visitors to South Africa, but a captivating city that many people fall hopelessly in love with, returning time and again.
Kruger National Park
The private game reserves and lodges of the Greater Kruger Park offer some of the best Big 5 game viewing in all of Africa. You'll take guided safaris through the bush to track lions and leopards as the sun sets, stopping for a atmospheric sundowner on the plains. You'll also set off on dawn safaris in search of big cats, elephants and giraffes gathering around waterholes in the cool of the morning. Between these safaris you can relax by the lodge pool, soaking up the African sun before your next wildlife adventure. Bliss!
We have personal knowledge of all of the Kruger lodges and reserves that we offer, so we'll help you pick the one that will be perfect for you.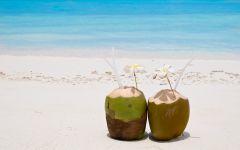 Code: ITINERARY-01932
---
If you're looking a really memorable holiday, a South African safari topped off with a trip to Mozambique is exotic in the extreme. By combining these 2 destinations, you'll get a magnificent mix of animal adventure and laid back island life.
See our suggested itineraries for this route.
Prices from pp*
Botswana
Botswana will surpass your wildest dreams, and it's rated as one of the top wildlife destinations in the world for good reason.
During your Botswana holiday, you can try a river cruise in the Chobe National Park, be amazed by the thundering Victoria Falls and explore the vast wetlands of the Okavango Delta in a dugout mokoro boat.
If you're after a true wildlife adventure, Botswana is a brilliant bet.
Tanzania
Tanzania is a world class safari destination with amazing, epic landscapes as well as a breathtaking diversity of wildlife.
Watch herds roam freely across the Serengeti Plains, marvel at the 30,000 animals of the vast Ngorongoro Crater and track lions through the grass in Selous Game Reserve.
Whether you're a first-time safari goer or an old hand, you're sure to feel the magic of Tanzania.
Independent Reviews From FeeFo
One of the most rewarding parts of our work here at Travel Butlers is hearing how much people enjoy their holiday and seeing how many of them fall in love with Africa as a result.
Below is a summary of the most recent independent reviews for Travel Butlers and you can see a selection of some photos taken by our clients to get a better idea of what people see on the holidays that we organise.
Average Customer Rating for Travel Butlers
Travel Butlers
Why Book With Us?
Financial Protection
Choosing Your Safari
Whale Watching
The Great Migration
pack for a purpose