Timbavati Game Reserve
Home to the famous 'White Lions of Timbavati'
The 60,000 hectare Timbavati Game Reserve shares a common unfenced border with the Kruger National Park, allowing animals free range over 2 million hectares of African bush.
This lowveld area of wood and grassland is home to Africa's Big 5 (lion, leopard, rhino, elephant and buffalo) as well as many more species of predator and antelope, and this abundance of wildlife ensures that visitors to the area have an unforgettable safari.
The reserve is also famous for the 'White Lions of Timbavati'. White lions are among the rarest of animals in the world, so when animal biologist Chris McBride first spotted 2 white lion cubs in the Timbavati Reserve back in 1975, they became world-wide news. Today, there is a whole pride of white lions in the area, and every so often, lucky guests are treated to a glimpse of these magnificent animals.
There are only a small number of lodges within the Timbavati Reserve, which keeps the number of visitors to a minimum, thus ensuring that your safari experience here will not only be unforgettable, but also exclusive.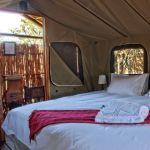 Safari Lodge
Guest Rating: 4.5 / 5.0 based on 2 ratings
Shindzela is a small wilderness camp, and hosts a maximum of 12 guests in canvas tents. Each tent lodge has a wooden entrance door, adjustable canvas flaps for windows, and mesh to keep insects.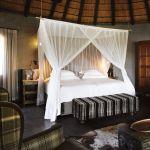 Safari Lodge
Guest Rating: 5.0 / 5.0 based on 1 ratings
All 15 luxury en-suite rooms have air-conditioning and overhead fans, and offer magnificent bush and river views. There are, in addition, 5 luxury rooms at the separate Motswari Geiger's Camp.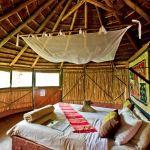 Safari Lodge
Guest Rating: 5.0 / 5.0 based on 3 ratings
Umlani's traditional African reed and thatch huts will not only provide you with all the comforts you need, but will also provide you with an authentic experience of local tribal (Shangaan) architecture and style, which blends in naturally with the environment. Each hut has en-suite facilities including an open-air bush shower fuelled by wood fires.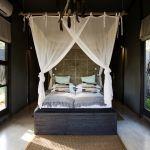 Safari Lodge
Guest Rating: 5.0 / 5.0 based on 3 ratings
Accommodation consists of 8 luxury en-suite safari tents and 3 thatched family chalets. The tented accommodation offers generous bush or water views from your own private viewing deck.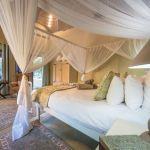 Accommodation at Kambaku Safari Lodge comprises of 8 thatched, en-suite chalets situated in a semi-circle overlooking a waterhole. To truly immerse yourself in the rustic bush experience, the chalets are equipped with lanterns for light as well as power points for your convenience, which are sustained by the eco-friendly battery bank system.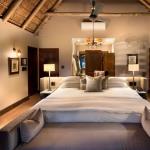 This gracious, colonial-style safari lodge is renowned for its superb accommodation. The 20 thatched chalets each have en-suite bathrooms and air-conditioning, and a private veranda.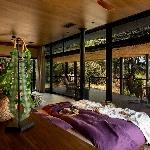 Safari Lodge
Guest Rating: 4.3 / 5.0 based on 3 ratings
The words 'private', 'secluded' and 'tranquil' best describe the Tanda Tula safari experience. This intimate camp is renowned for its charming service and passionately well informed staff.
Loading...

.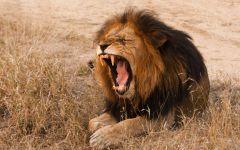 timbavati AT A GLANCE
60,000 Hectares
Big 5 Safari Reserve
Famous For White Lions
Unfenced Border with Kruger NP
Game Drives in Open Vehicles
Bush Walks at Some Lodges
Malaria Area
Scheduled Flights to Local Airports
Special Offers
Selected Special offers for Timbavati Game Reserve
Confused?
It's great to have choice, however sometimes it can all be a litte confusing when you are planning your first trip to an unfamiliar area.
If you'd like to talk to one of our friendly experts, then please give us a call on +44(0) 1932 428380 or alternativley you can enquire via the website.
Arriving By Air
The nearest airport to Timbavati is Hoedspruit Airport (HDS), and this is the airport that visitors should use if possible. Hoedspruit Airport has direct flights from Johannesburg only.
It is also possible to get to the reserve from the Kruger Mpumalanga International Airport (MQP) at Nelspruit, however this will mean a much longer drive or road transfer between the airport and your lodge.
Top Tip: If you book with Travel Butlers, we will ensure you have the most appropriate transport arrangements for your safari.
Arriving By Road
If you have a hire car you can drive to any of the lodges in the reserve, however you will need to make sure you allow enough time to drive through the reservbe to your lodge from the entrance gate. Details ablout distances in the park are available on request.
For self-drive visitors, there is a vehicle entrance cash fee of R120 per vehicle (subject to change) payable at the gate.
Malaria Risk
The Timbavati Game Reserve is located in a malaria area, so we strongly advise that you check with your doctor to find out what malaria tablets you will need, and when you should commence the course.
If you do not want to have to take malaria tablets then have a look at our guide to safaris in malaria-free areas.
Holiday Ideas
Timbavati Game Reserve and Cape Town.
7 day itinerary.
Prices from GBP £ 912 US$ 1,515 ZAR 15,967 EUR 1,104 pp*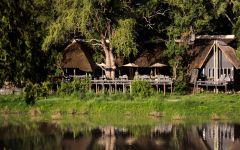 Timbavati Game Reserve, Cape Town, The Cape Winelands, The Garden Route and Port Elizabeth.
12 day itinerary.
Prices from GBP £ 1,099 US$ 1,824 ZAR 19,227 EUR 1,329 pp*
Guest Photos
why book With Us?
Specialists in African Holidays
Friendly Expert Service
Hundreds of Special Offers
Tailor-made Itineraries
Price Promise
No Credit Card Fees
ATOL Protected
UK Based