Timbavati Game Reserve
Home to the famous 'White Lions of Timbavati'
Timbavati Private Game Reserve is top class safari territory. Hugging the western border of the Greater Kruger Park and stretching 60,000 hectares across South Africa's Limpopo Province, it's a vast reserve packed with a huge profusion of exotic wildlife. A stunning mix of rolling savanna bushland dotted with waterholes and scattered with acacia woodland, Timbavati really captures the epic magic of Africa, promising a safari experience that you'll never forget.


Timbavati shares an unfenced border with Kruger, allowing the animals to roam freely between the two reserves and giving you a chance to see African wildlife in a truly natural habitat.
As well as the classic Big Five, Timbavati boasts a huge volume of giraffe, zebra, kudu, wild dog, waterbuck and cheetah - to name just a few!Alongside some 40 species of mammal, there are over 360 kinds of bird in the reserve, so the branches above are constantly bursting with birdsong.


However, there's also a very special twist to the wildlife of Timbavati - it's the home of the very rare and unbelievably beautiful White Lion. The White Lions were discovered back in the 1970s by animal biologist Chris McBride and they quickly shot to worldwide fame. With a recessive white gene, these rare lions have a pure snowy white pelt caused by a condition called 'leucism'. Incredibly rare, they disappeared from the reserve altogether for many years, resurfacing again only in 2006.
The White Lions have long been the tragic victims of hunting, poaching and unethical captivity, often forcibly inbred to guarantee a white coat. Nowadays, there are thought to be only a dozen left in the wild. The Shangaan people believe that the White Lions are spirits of deceased kings, so they hold a very special place in local legend and tradition. Thankfully, as the gene still exists in Timbavati today, new White Lions can pop up at any time. With any luck, you might even spot a few on your safari.


During your Timbavati game drives, you'll set off each morning before sunrise to scour the hills, lowlands and thickets for passing herds of elephant, lion cubs playing in the long grass and leopard on the prowl for a morning kill. Just before sunset, you'll hop aboard your open-topped jeep again to spot wildlife in the dusk, stopping for a wildly scenic sundowner on the way. If you're eager to get even closer to the action, you can try a heart-thumping walking safari and, for a different take on the bush altogether, you can book a night safari.

There are just 12 lodges sprinkled across the huge expanse of Timbavati, so each one feels extremely exclusive and totally tucked away in the bush. Stargaze under blankets in a bush treehouse, relax in complete colonial elegance, plunge into your own private pool or immerse yourself in bygone romance by staying in a camp lit only by flickering candles. Whatever your idea of the perfect safari may be, we're pretty sure that Timbavati has it covered.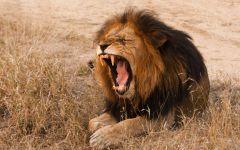 timbavati AT A GLANCE
60,000 Hectares
Big 5 Safari Reserve
Famous For White Lions
Unfenced Border with Kruger NP
Game Drives in Open Vehicles
Bush Walks at Some Lodges
Malaria Area
Scheduled Flights to Local Airports
Special Offers
Selected Special offers for Timbavati Game Reserve
Confused?
It's great to have choice, however sometimes it can all be a litte confusing when you are planning your first trip to an unfamiliar area.
If you'd like to talk to one of our friendly experts, then please give us a call on +44(0) 1932 428380 or alternativley you can enquire via the website.
Arriving By Air
The nearest airport to Timbavati is Hoedspruit Airport (HDS), and this is the airport that visitors should use if possible. Hoedspruit Airport has direct flights from Johannesburg only.
It is also possible to get to the reserve from the Kruger Mpumalanga International Airport (MQP) at Nelspruit, however this will mean a much longer drive or road transfer between the airport and your lodge.
Top Tip: If you book with Travel Butlers, we will ensure you have the most appropriate transport arrangements for your safari.
Arriving By Road
If you have a hire car you can drive to any of the lodges in the reserve, however you will need to make sure you allow enough time to drive through the reservbe to your lodge from the entrance gate. Details ablout distances in the park are available on request.
For self-drive visitors, there is a vehicle entrance cash fee of R120 per vehicle (subject to change) payable at the gate.
Malaria Risk
The Timbavati Game Reserve is located in a malaria area, so we strongly advise that you check with your doctor to find out what malaria tablets you will need, and when you should commence the course.
If you do not want to have to take malaria tablets then have a look at our guide to safaris in malaria-free areas.
Holiday Ideas
Timbavati Game Reserve and Cape Town.
7 day itinerary.
Prices from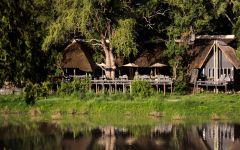 Timbavati Game Reserve, Cape Town, The Cape Winelands, The Garden Route and Port Elizabeth.
12 day itinerary.
Prices on request
Guest Photos
why book With Us?
Specialists in African Holidays
Friendly Expert Service
Hundreds of Special Offers
Tailor-made Itineraries
Price Promise
No Credit Card Fees
ATOL Protected
UK Based