The Drakensberg
Stunning mountain range
The first European settlers called them 'Dragon Mountains'; the Zulus call them 'Barrier of Spears' - whatever you know them as, the Drakensberg mountain range is one of the most spectacular natural features of Africa.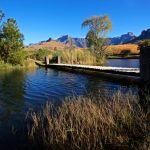 The highest mountain range in Southern Africa, the Drakensberg scenery is breathtakingly beautiful. Snowcapped in the Winter months, the mountains form a massive barrier between KwaZulu-Natal and the Kingdom of Lesotho.
Tens of thousands of rock art paintings on rock faces depict the daily life of the San people, or bushmen, who roamed these slopes for years. In December 2000, the area received international recognition and was declared a World Heritage Site.
Nature lovers will enjoy the many hiking and walking trails available for all levels of ability. There are easier walks through lush meadows and across clear streams, or more strenuous hikes up and across rugged mountain terrain. In addition there are countless other activities including horse riding, fly-fishing, helicopter flips, and even white water rafting to be enjoyed.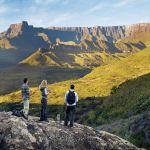 Less than 2 hours drive from Durban, the Giant's Castle Game Reserve attracts visitors who come to visit one of the many San rock art sites, hike through the meadows and low hills, or climb Injasuti (the highest mountain in South Africa, at 3,459m). This is a stunning area with clean air, high mountains and waterfalls. Large herds of eland are a common sight. Two of the best places to see San rock art are at the Main Cave and Battle Cave. The paintings here date back thousands of years, and are still clearly visible on the walls and the ceilings. It is not possible to visit these on your own, but the Parks Board provide knowledgeable local guides at the entrance to the caves for a nominal fee.

In the Central Drakensberg region, Cathedral Peak is the easiest of the higher climbs at 3,004m (9,853ft). It is a full day's climb, but you do not need any special equipment, just a fit pair of lungs and strong legs!
The Royal Natal National Park, in the Northern Drakensberg, is renowned for its stunning scenery and the famous Drakensberg Ampitheatre, a 5 km wide rock wall which stands 500m high.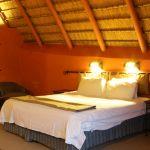 The luxurious Didima Camp, at Cathedral Peak in the Central Drakensberg region, has been themed around the art of the San people.Didima camp features luxury 2 or 4 bed chalets, a 2 bed honeymoon suite and a 6 bed bungalow.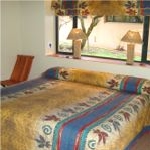 KZN Wildlife Camp
Guest Rating: 4.0 / 5.0 based on 2 ratings
A proclaimed protected area since 1904, Giant's Castle is 34,638 hectares in the central Berg region. Situated on the grassy plateaux among deep valleys below the sheer rock face of the High Drakensberg, this famous reserve offers glorious views.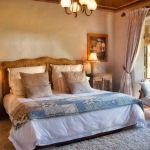 Country House
Guest Rating: 5.0 / 5.0 based on 1 ratings
The 13 luxurious suites are all decorated in a fusion of colour, style and texture, and are equipped with a telephone, satellite TV, and mini bar. Some suites have a jacuzzi spa bath.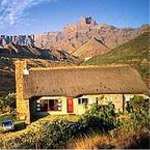 KZN Wildlife Camp
Guest Rating: 4.0 / 5.0 based on 4 ratings
The camp, which is split into upper and lower sections, consists of 26 comfortable self-contained chalets that accommodate either 2 or 4 people each. All units are equipped with satellite TV.
Just 3 hours from both Johannesburg and Durban, and considered to be one of Southern Africa's premier conference and holiday venues, Alpine Heath Resort allows you to relax in the comfort of an exclusive mountain village nestled in the midst of the Northern Drakensberg. The superb 3 bedroomed self-catering chalets each have a fireplace, DSTV and private patios with views of the Drakensberg.
Loading...