The Shamwari Group
Award-Winning Safari Lodges and Nature Reserves In South Africa
The Shamwari Group is a private collection of iconic wildlife reserves and 5* safari lodges in South Africa and Rwanda. Each lodge is unique and distinct from the next, however all of the properties are elegant, stylish, luxurious and set in beautiful surroundings.
The Shamwari Group has been a pioneering leader in wildlife safaris, conservation and hospitality for over 20 years. They have won many accolades and honours including The World Travel Awards for the Leading Conservation Company and Leading Safari and Game Reserve, the British Airways Tourism for Tomorrow Award, and a place in the Harpers and Queen 100 Best Places to visit, as well as many other local and international awards.
Whilst jewel in the crown is undoubedly the Shamwari Game Reserve near Port Elizabeth, the Group also operates Jock Safari Lodge and Fitzpatricks at Jock in a private concession within the world famous Kruger National Park, as well as 3 lodges in the Sanbona Wildlife Reserve in the Klein Karoo near Montagu.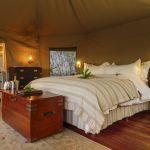 The lodge offers 12 safari tents, all positioned to blend into the landscape. Each tent is linked by decked walkways and man-made paths through the bush.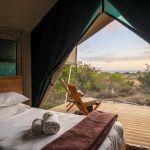 The camp consists of just 3 mobile canvas (camping) tents sleeping a maximum of 2 people each. The camp site is unfenced to provide the true explorer ambience and tents are placed in fairly close proximity without encroaching on another tents privacy.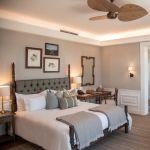 The 15 elegant en-suite bedrooms and suites all have air-conditioning and underfloor heating. Sumptuously prepared meals are enjoyed in the main dining room or around the open blazing fire at the Barn.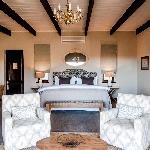 Tilney Manor has 6 luxuriously appointed rooms, and this exclusivity ensures that guests can experience personal service and world-class cuisine in an atmosphere of privacy and tranquillity. Cape Georgian decor draws on the natural colours of the surrounding stone and vegetation, with subtle touches of San culture influencing the design throughout the guest rooms and conference facility.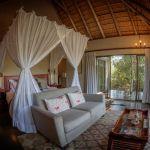 Safari Lodge
Guest Rating: 5.0 / 5.0 based on 2 ratings
The luxurious suites offer all the comforts and amenities one can expect from a 5* private lodge. Guests can relax in the comfort of the central lounge designed with large bay windows and enjoy both al fresco and indoor dining facilities, while your chef conjures up traditional dishes inspired by the natural surrounds.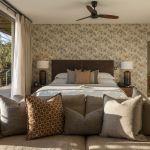 Safari Lodge
Guest Rating: 5.0 / 5.0 based on 1 ratings
Sarili Lodge has 5 en-suite rooms in total - 2 luxury rooms with a balcony, 2 that open out onto a patio, and a suite. All the rooms have air-conditioning and a private minibar, as well as tea and coffee making facilities.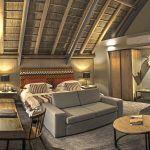 Safari Lodge
Guest Rating: 5.0 / 5.0 based on 1 ratings
Gondwana Lodge offers endless views over the plains of Bellair Dam and onto Anysberg mountains. Children of all ages will are entertained with the exciting 'Kids on Safari' programme, All the en-suite rooms/suites have indoor showers, private mini bars, private patio/balcony, underfloor heating, air-conditioning or comfort cooling/heating, international dial telephone, and tea/coffee making facilities.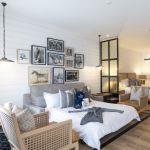 Safari Lodge
Guest Rating: 4.5 / 5.0 based on 13 ratings
Each of the 9 twin-bedded rooms are fully air-conditioned, and have a television and telephone, and a small lounge area. Private balconies from each room leads onto the beautifully landscaped gardens.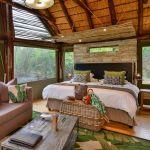 Pronounced 'By-ye-ti', the Bayethe Lodge offers the ultimate in luxury, tented accommodation. Each of the 12 twin-bedded air-conditioned suites are camouflaged under trees allowing ample privacy, and have an en-suite bathroom, under-floor heating, outdoor shower, and viewing deck.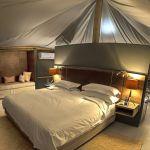 Safari Lodge
Guest Rating: 5.0 / 5.0 based on 2 ratings
The 9 luxurious and secluded tents at Dwyka Tented Lodge exude an atmosphere of pioneering adventure in this vast landscape. All tents have indoor and outdoor showers, private mini bars, private plunge pools and decks, and underfloor heating.
Loading...

.