South African Budget Safari Lodges
Recommended Budget Lodges in South Africa
There is no denying that staying at a safari lodge is not cheap. However, as specialists in South African safaris, Travel Butlers are able to offer a wide range of budget safari lodges to help you find the safari you want at a price that fits.
So what's the catch? Well, there really isn't one, however it is worth considering a couple of things when deciding if a budget safari lodge is right for you.
Accommodation & Meals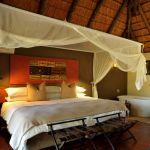 The accommodation at all of these lodges is clean and comfortable, although you will not be surrounded by as many luxuries that the more expensive safari lodges will offer.
The rooms usually have en-suite bathrooms, and most of them have plenty of charm and African character.
When looking at the prices of the lodges, please keep in mind that all meals and game drives are included in the price.
It is probably fair to say that the food will tend to be simplier than in some of the more expensive lodges, but a good steak cooked on a braai (a South African BBQ), served with a salad and eaten under the stars on a warm night can sometimes be the most perfect meal imaginable.
Safari Experience And Location Of The Lodge
Very few of the cheapest lodges will be in prime locations on rivers (although many will overlook a waterhole), and there are some which are in areas which are a little less good for game viewing.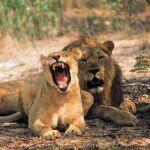 Keep in mind that smaller reserves cannot hold a vast population of animals, and so you may not see huge herds of elephants or other large animals. This will not necessarily mean that they do not offer a worthwhile experience, as you can still get very close to lions, elephants and other animals even at these smaller reserves.
Having said this, you do not necessarily have to compromise on the safari experience when you stay at a cheaper lodge. Many of these lodges are in the same reserves as lodges costing 2 or 3 times as much, and will do their game drives on the same land with the opportunity to see the same animals.
With careful research and some good advice, it is perfectly possible to plan an amazing safari without it costing an arm and a leg. You can get some inspiration from the lodges below, but if you would like a little help then please give us a call or ask us to recommend a budget safari lodge.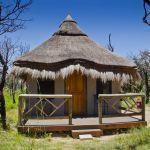 Safari Lodge
Guest Rating: 4.6 / 5.0 based on 20 ratings
A true African bush experience awaits you at Wildside Safari Camp, nestled against the cliffs of the Waterberg Mountain. The 20 luxury en-suite tents have an authentic safari feel.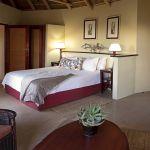 All of the 24 en-suite and air-conditioned private chalets are beautifully furnished and fully equipped to ensure your absolute comfort. Relax on your own private patio, star gazing and listening to the sound of the bush settling for the night.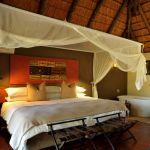 Bongani's rooms are ideal for families, groups or individual travellers and are set atop the Malelane Lebombo Mountains with private decks featuring magnificent wraparound views. All chalets and suites, each with 2 en-suite bathrooms and a private deck, are a subtle blend of timber and thatch, spaciously spread out across an impressive mountain ridge, within easy walking distance from the guest areas perched above.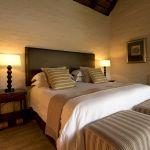 Safari Lodge
Guest Rating: 4.3 / 5.0 based on 6 ratings
Lakeside Lodge is situated on the banks of Lake Entabeni and offers 24 luxurious, elegantly furnished en-suite bedrooms. View Entabeni's famed hippos from the comfort of your own private deck with the ever-changing colours of the Entabeni Mountain reflecting in the lake.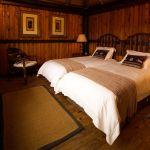 Safari Lodge
Guest Rating: 3.7 / 5.0 based on 3 ratings
Ravineside Lodge comprises of tranquil thatched wooden lodges on stilts with bird's-eye views. Each lodge has 3 or 4 luxury en-suite bedrooms with an African ethnic theme, making this ideal for families or groups of people travelling together.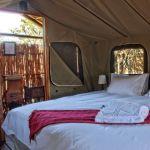 Safari Lodge
Guest Rating: 4.5 / 5.0 based on 2 ratings
Shindzela is a small wilderness camp, and hosts a maximum of 12 guests in canvas tents. Each tent lodge has a wooden entrance door, adjustable canvas flaps for windows, and mesh to keep insects.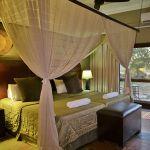 Safari Lodge
Guest Rating: 4.0 / 5.0 based on 1 ratings
There are 10 luxury rooms in total, 2 with double beds and 8 with twin beds. All rooms have en-suite bathrooms, and are equipped with a hair dryer, tea/coffee station, satellite TV and a mini bar fridge.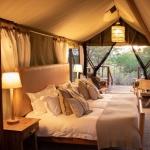 Kwafubesi Tented Safari Camp pampers guests in 5 well appointed luxury canvas tents where romantic oil lamps add to the 'Out of Africa' ambience. All tents are fully furnished with a private deck and en-suite bathrooms, however there is no electricity.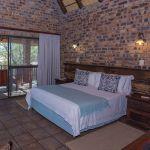 Safari Lodge
Guest Rating: 4.5 / 5.0 based on 21 ratings
Each chalet is tastefully decorated and furnished with the emphasis on outstanding comfort. Central facilities include a large viewing deck and splash pool with a 180 degree view of the river shaded by an old leadwood tree.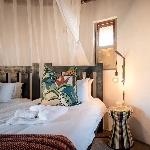 Africa on Foot Camp has 5 chalets (2 of which are family units), ensuring an intimate and personal safari experience. To truly immerse yourself in the rustic bush experience, all chalets are equipped with lanterns while plug points in the main area can be used to charge your camera batteries.
Loading...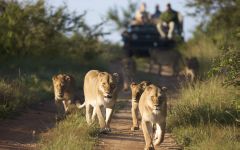 Budget Safari Tips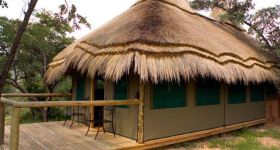 Find a budget lodge
Go in the low season
Look for special offers
Drive rather than fly to the reserve
Get some good advice
Why Book With Us?
Specialists in African Holidays
Friendly Expert Service
Hundreds of Special Offers
Tailor-made itineraries
Price Promise
No Credit Card Fees
We can book your flights
ATOL Protected
UK Based
Award Winning Service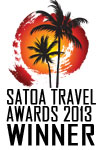 Travel Butlers were delighted to win the SATOA award for Best Tour Operator in 2012 and 2013.
Many thanks to everyone who voted for us.
Financial Protection
The air holiday packages on this website are ATOL protected by the Civil Aviation Authority. Our ATOL number is 10245, and you can confirm our ATOL certificate on the CAA website.
All packages that are not protected by ATOL are protected by a topp policy.
Travel Butlers Ltd are also members of SATSA (the South African equivalent of ABTA).
You can find out more about financial protection in our Terms and Conditions.