Redbourne Golf & Country Lodge
The Garden Route
Redbourne Lodge overlooks the Plettenberg Bay Country Club golf course, and is only a 2 km drive down to the beaches.
Spacious and comfortable rooms open onto private decks, and all have their own private entrance. All rooms also have a well-stocked bar fridge, satellite TV and a telephone. There are also interleading rooms which are ideal for families.
The lodge has an excellent restaurant for evening dining, and breakfasts are served either inside or on the outside deck.
Add To Wishlist
Enquire Now
Show Rates in
Our standard rates for a Standard Room
Dates
Price
Basis
Rate Name
Nights
20 December 2016 to 20 January 2017
GBP £ 53 US$ 63 ZAR 850 EUR 60
pps
Standard Rate
2+ nights
21 January 2017 to 30 April 2017
GBP £ 47 US$ 56 ZAR 745 EUR 53
pps
Standard Rate
1+ nights
Prices are on a per person sharing basis (pps).
Special offers for longer stays or when booked as part of a longer itinerary may apply - details on request.
---
Breakfast is included.
Children of any age are welcome. Rates available on request.
General Information For Guests
Redbourne Lodge may charge an additional Tourism Levy of 1% per room per night, which has to be paid direct to the Lodge upon departure.
Directions
From Cape Town/Hermanus/The Winelands/Swellendam/Wilderness/Knysna: Follow the N2 to Plettenberg Bay. Take the turning signposted Plettenberg Bay South/Piesang Valley. You are now in Piesang Valley Road (Castleton Holiday Apartments are on your left-hand side). Follow the steep winding road for 1.7 km down into the valley. As the road levels out, you will see Schongezicht Country Estate entrance and a sign to Redbourne Lodge on the right - turn right here and follow the road down towards Redbourne Lodge. The large building on the left is the Reception Area.
From Port Elizabeth: Follow the N2 to Plettenberg Bay. Take the 3rd turning into Plettenberg Bay - make sure you bypass the 1st entrance (Engen Petrol Station) and the 2nd entrance (Shell Ultra City). Follow directions as above after turning left into Piesang Valley Road.
Popular Alternatives to Redbourne Golf & Country Lodge
These are the top properties booked by people who considered staying at Redbourne Golf & Country Lodge, but for one reason or another booked a different property. It may have been that Redbourne Golf & Country Lodge was not available on the nights they wanted to stay, or they decided that somewhere else was better suited to their budget or itinerary.
If you're not sure which place might be best for your own trip then either give us a call or get in touch via the website, and we'd be delighted to run through the options with you.
Add To Wishlist
Enquire Now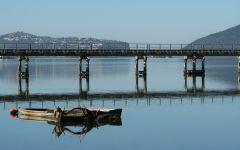 Location