Fugitives' Drift
The Battlefields
The Battlefields of KwaZulu-Natal offer an incredible insight into the history of South Africa, and the best way to really appreciate this bloody and fiercely-fought history is to stay here and go on one of the mesmerising and theatrical tours of the key areas.
Fugitives' Drift, in the heart of the KwaZulu-Natal Battlefields, offers such tours that will move you to tears and stay in your memory forever. The morning tour to Isandlwana takes in the battlefield, where a contingent of 2,500 British soldiers were over-run and defeated within a few short hours by twenty thousand Zulu warriors. The afternoon tour to Rorke's Drift firstly visits the small museum, and then gives a theatrical account of the bravery of the 136 British soldiers who defended the mission station against over 4,000 Zulus and saved injured and dying comrades from the burning hospital.
Fugitives' Drift boasts two 'camps' - The Lodge and The Guest House. Both offer a high standard of fully catered, en-suite accommodation and are 600m apart.
The Lodge is situated on the site of the original Rattray homestead, and the spacious, luxury en-suite cottages each have a private verandah affording views over the plains flanking the Buffalo River Gorge. The Lodge is also home to The Annex, or Cottage. The Cottage has 2 en-suite bedrooms and a sitting-room, and is ideal for small families or couples travelling together. Another feature of the Lodge is the beautiful, shady, well established garden, home to innumerable birds, and the most spectacular large swimming pool situated on a secluded spur on the lip of the Buffalo River gorge.
The Guest House consists of 6 cottages, each with a large en-suite bedroom that are individually decorated and with private verandahs offering sweeping views of the reserve and surrounding battlefields. The Guest House also boasts a charming sitting and dining room, an outside eating area, and a sparkling pool that overlooks Isandlwana and the indigenous bushveld.
Superb food and personal service are a feature of your stay at Fugitives Drift, whichever 'camp' you choose to stay in.
Show Rates in
Our standard rates for a Cottage - The Guest House
Dates
Price
Basis
Rate Name
Nights

1 April 2016

to

31 July 2016

GBP

£

75

US$ 99

ZAR 1,385

EUR 89

pps
Standard Rate (1-2)
1 to 2 nights

1 April 2016

to

31 July 2016

GBP

£

75

US$ 99

ZAR 1,385

EUR 89

pps
Stay Pay (3/2)
3+ nights

1 August 2016

to

31 December 2016

GBP

£

135

US$ 178

ZAR 2,495

EUR 160

pps
Standard Rate (1-2)
1 to 2 nights

1 August 2016

to

31 December 2016

GBP

£

135

US$ 178

ZAR 2,495

EUR 160

pps
Stay Pay (3/2)
3+ nights
Prices are on a per person sharing basis (pps).
Special offers for longer stays or when booked as part of a longer itinerary may apply - details on request.
---
All meals are included. The rate excludes any tours - rates are available on request.
Children of any age are welcome, but if under 12 they are not allowed on tours. Rates available on request.
All of the holidays we prepare are tailor-made, but this might give you an idea of how Fugitives' Drift can be included in you own dream holiday.
Suggested Itineraries
A magical mixture of peaceful mountainsides, cosmopolitan coastal resorts, historical insights and show-stopping safaris, this 11 night itinerary will leave impressions that last a lifetime. You'll stay in battlefield lodges and safari suites as well as boutique mountain and beach hideaways.
11 day itinerary.
Prices from pp*
*Prices are per person and are based on today's exchange rates. Exchange rates are subject to change and are updated daily.
Prices exclude international flights - ask us if you would like to include these.
General Information For Guests
Both the Lodge and Guest House have spacious and luxurious en-suite cottages which all have private verandahs and broad views over the plains flanking the Buffalo River Gorge. The Lodge and Guest House both have swimming pools set in their colourful, well established gardens which are home to innumerable bird species.
Dress code is casual.
Isandlwana tour - departs after breakfast at 0730 am, returning to the Lodge for lunch at approx 1300. Rorke's Drift tour - departs after lunch at 1515 pm in summer and 1500 in winter, and returns to the Lodge in time to have evening drinks before dinner. Prices on request.
Other tours, horse riding and walks available on request.
Directions
From Johannesburg: Take the N3 towards Durban. Just before the Wilge Toll Plaza take the Villiers turn-off (R103) and head towards Warden. Take the R34 to Vrede, Memel and Newcastle. Go through Newcastle, turn right onto the Ladysmith road (N11). After 16 km take the R621 to Dannhauser, Hattingspruit and Dundee. In Dundee, take the R33 to Greytown. After 14 km turn left to Rorke's Drift, drive for 29 km. Go beyond Rorke's Drift for 2 km, turn left onto D31 signposted Fugitive's Drift. Go along this road for 7 km through the black gate until you see the Guest House and the Lodge.
From Durban: Take the N3 to Pietermaritzburg. Take the R33 to Greytown, and follow signs to Dundee. 10 km after Pomeroy take the turn-off to the right, signposted Elandskraal. At Elandskraal (which consists of a church and a trading store), turn left to Rorke's Drift. Go for about 14 km, and before you get to Rorke's Drift, turn right onto the D31. Follow directions above.
From Hluhluwe: From Empangeni take the R34 to Melmoth, then the R68 to Babanango and Nqutu. 40 km from Babanango, take the turn-off to the left, marked Isandlwana. Follow this road past the Isandlwana battlefield, then turn left onto the D30 and follow signs to Rorke's Drift. Turn left at the T-junction to Rorke's Drift. Go 2 km past Rorke's Drift, turn left into the D31, and follow directions above.
Popular Alternatives to Fugitives' Drift
These are the top properties booked by people who considered staying at Fugitives' Drift, but for one reason or another booked a different property. It may have been that Fugitives' Drift was not available on the nights they wanted to stay, or they decided that somewhere else was better suited to their budget or itinerary.
If you're not sure which place might be best for your own trip then either give us a call or get in touch via the website, and we'd be delighted to run through the options with you.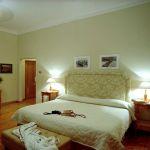 Lodge / Inn
Guest Rating: 4.8 / 5.0 based on 4 ratings
The lodge itself is in the 108 year old former farmhouse, which has been wonderfully restored in park-like grounds to now house the reception lounge, the dining room, with spectacular views overlooking the Spionkop mountain, and the cosy Churchill pub. The accommodation consists of 8 comfortable en-suite bedrooms, as well as 2 fully equipped self-catering cottages, ideal for families or friends travelling together.
Lodge / Inn
Guest Rating: 5.0 / 5.0 based on 2 ratings
The main building also houses 2 of the rooms, Kune and Kutatu. These 2 rooms give guests instant access to all the lodge amenities while still having private entrances, affording guests the same privacy that the other rooms have.
Prices on request.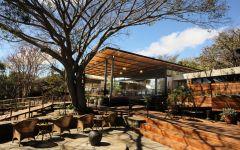 Location
Guest Photos