Travel Butlers Ltd
Nicholson House
41 Thames Street, Weybridge
Surrey KT13 8JG, United Kingdom
tel: +44 (0)1932 428380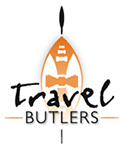 ---

Example holiday
Essential South Africa
We hope that this example holiday will give you give some inspiration to help you begin to plan your own dream holiday to Africa.
The next couple of pages show a summary of the itinerary, followed by a detailed page on each destination.
Important travel information for visitors to South Africa is included at the back of this document.
All the holidays we offer to our clients are tailor-made so we can adjust this trip to fit in with your travel dates, interests, preferred accommodation...and of course your budget.
All our travel consultants have extensive knowledge of travel throughout Southern and East Africa, and our strong relationships with suppliers mean that our rates to you will always be competitive.
Let us take the hard work out of planning your trip: you can get in touch either by giving us a call on +44 (0) 1932 428380, completing the Enquiry Form on our website or emailing us at info@travelbutlers.com.
We look forward to hearing from you!
The Travel Butlers Team
Travel Butlers Ltd
Nicholson House
41 Thames Street, Weybridge
Surrey KT13 8JG, United Kingdom
tel: +44 (0)1932 428380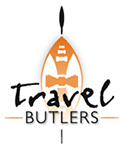 ---
Essential South Africa
Example Itinerary
Example Cost
Holiday Title: Essential South Africa
Holiday Destination: Holiday to South Africa for 14 nights
Passengers: 2 Adults
Example Cost for 2 Adults: * per person sharing.
*Excludes international flights from your home country - please ask us if you would like us to include these for you.

All monies paid by UK customers for the air package holiday shown are ATOL protected by the Civil Aviation Authority. Our ATOL number is 10245.
When you buy an ATOL protected flight or flight inclusive holiday from us you will receive an ATOL Certificate. This lists what is financially protected, where you can get information on what this means for you and who to contact if things go wrong.
About Us
African Specialists
Friendly Expert Service
Tailor-made itineraries
Price Promise
No Credit Card Fees
ATOL Protected
UK Based
Travel Butlers Ltd
Nicholson House
41 Thames Street, Weybridge
Surrey KT13 8JG, United Kingdom
tel: +44 (0)1932 428380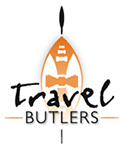 ---
Summary Of The Itinerary
Holiday Title: Essential South Africa
Passengers: 2 Adults
Day 1
Arrive into Hoedspruit Airport. You will be met by your driver who will be holding a signboard with your name on it. Once you have collected your luggage, you will then be transferred to the Sabi Sand Game Reserve.
Nkorho Bush Lodge offers a true safari experience where guests become one with nature. Morning game drives with an experienced ranger and tracker team take you on a drive as the sun rises above the African bush. As your day draws to a close, feel the thrill of your afternoon/evening game drive as the nocturnal animals rule the night.
---
Day 4
After you return from your morning game drive you will have time to enjoy breakfast before you are collected and transferred back to the airport, arriving in time to check in for your flight back to Johannesburg.
Airlink 4Z874 (Economy Class): Fly from Hoedspruit Air Force Base (HDS) departing at 14:20 to O.R. Tambo International Airport (JNB), arriving at 15:25

Connect with your onward flight down to Port Elizabeth.
Airlink 4Z795 (Economy Class): Fly from O.R. Tambo International Airport (JNB) departing at 17:05 to Port Elizabeth International Airport (PLZ), arriving at 18:40

Collect your luggage, then make your way into the Arrivals Hall where your driver will meet you. You will then be transferred to your hotel.
---
Day 5
Your hire car will be delivered at 09:00. Complete the necessary paperwork - you will need to present your driving licence, passport and credit card. The keys to your hire car will then be handed over to you.
11 Day Car Rental: Group D Economy Auto - Hyundai Venue Automatic or similar (Classic Plus Cover GPS PACKAGE)
Drive to Knysna (approx 240 km / 2 h 40 mins) which is set on the shores of a beautiful lagoon in the heart of the Garden Route. Beautiful coastlines, breathtaking mountains and valleys, tall forests, deep blue lakes and lagoons - these are the reasons why the Garden Route is one of the most popular tourist destinations in South Africa. There are loads of things to do along the Garden Route - whale watching, elephant and bird sanctuaries, hiking, watersports, fishing, horse riding, ostrich farms, mountain biking, long beach strolls, boat trips, shopping for arts and crafts - even bungee jumping from the highest bridge in Africa.
---
Day 8
Drive to Hermanus (approx 410 km / 4 h 0 mins). The pretty little town of Hermanus is one of the world's best whale viewing sites. The peak time, when daily sightings are virtually guaranteed, is during September and October. 2 nights in Hermanus over this period gives you the opportunity of going on an early morning whale watching boat trip, but also gives you the opportunity to enjoy the whale watching from the land. It is also possible to go cage diving with Great White Sharks that prowl the chilly waters of the south coast here
continues on next page...
Travel Butlers Ltd
Nicholson House
41 Thames Street, Weybridge
Surrey KT13 8JG, United Kingdom
tel: +44 (0)1932 428380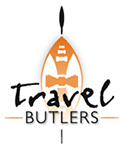 ---
...continued from previous page.
---
Day 10
Drive to just outside the village of Franschhoek (approx 80 km / 1 h 0 mins). Lavender Farm Guest House, as the name suggests, is surrounded by lavender fields plus mountain scenery that extends as far as the eye can see.
---
Day 12
Allow about an hour to drive to Cape Town. Situated in Cape Town's fashionable Heritage Square, the Cape Heritage is an intimate boutique hotel offering direct access to the city's vibrant street life, shopping and fine dining. The hotel's historic roots run deep into the 18th century and the central courtyard is shaded by the oldest known fruit-bearing grapevine in South Africa. It's an oasis of calm from which to explore all that Cape Town has to offer.
---
Day 15
Drive to Cape Town Airport, return your hire car and check in for your flight home.
Travel Butlers Ltd
Nicholson House
41 Thames Street, Weybridge
Surrey KT13 8JG, United Kingdom
tel: +44 (0)1932 428380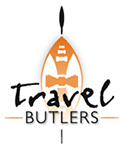 ---
Nkorho Bush Lodge
Sabi Sand Game Reserve: 3 Nights
Nkorho Bush Lodge is situated in the Big 5 Sabi Sands Private Game Reserve, which shares an unfenced border with the Kruger National Park.
Game drives start early in the morning, the best time to spot game. On the afternoon/evening game drive, enjoy a sundowner drink in the heart of the bush and marvel at the surroundings and its magic.
Walks are also included in your safari experience here. Accompanied by your ranger, a walk is done either before breakfast (in summer) or after (in winter). There is a maximum number of 8 people allowed per walk for safety reasons.
In between game activities, cool off from the African sun in the spectacular infinity flow pool or in the unique rock pool. There is also a small spa treatment room offering a range of massages and facials.
As your day draws to a close, feel the thrill as the nocturnal animals rule the night. You are lured to indulge in typical African cuisine around an open fire in a traditional boma.
The lodge can accommodate a maximum of 16 people in stylish yet homely en-suite thatched chalets. There are 6 standard double/twin chalets, and a Honeymoon Suite which boasts a kingsize bed, a small lounge area and a private deck.
There is also one family chalet which has 2 bedrooms, each with an en-suite bathroom and are connected by an interleading door. One room has a queen sized bed and the other room has twin beds.
Example Details For Nkorho Bush Lodge
Nights:
3 Nights
Adults:
2
Children:
0
Room:
1 x Chalet
Includes:
Morning and evening shared game drives; bush walks; the Guest Contribution; breakfast, lunch, dinner; and tea/coffee are included. PLEASE NOTE: Drinks (including game drive drinks) and the 1% Tourism Levy are NOT included and will be added to your room account to settle upon departure. IN ADDITION: For self-drive visitors, there is a R140 per person and a R310 per vehicle entrance fee, payable in cash at the entrance gate (subject to change).

Children under the age of 16 years and guests over the age of 65 years are not permitted on guided walks in the reserve.

Please Note: As the animals are wild, it is not possible to guarantee what you will see during your safari.
Location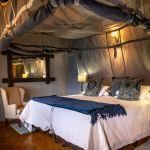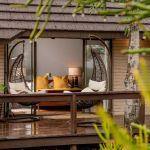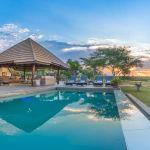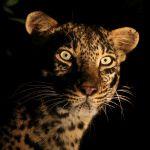 Travel Butlers Ltd
Nicholson House
41 Thames Street, Weybridge
Surrey KT13 8JG, United Kingdom
tel: +44 (0)1932 428380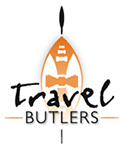 ---
The Beach Hotel
Port Elizabeth: 1 Night
The Beach Hotel is situated on Port Elizabeth's magnificent beachfront, directly opposite Hobie Beach and next to the Boardwalk Casino and Entertainment Complex. For history lovers, it is believed that the original Beach Hotel and surrounding area belonged to Piet Retief and his family. His home, a tennis court and servants quarters stood on this ground.
There are 3 onsite restaurants to suit everyone's palate. Enjoy a relaxing environment, sipping a cocktail white overlooking the ocean at The Verandah restaurant, or indulge in a buffet meal at The Crest. Real foodies will love the fine dining cuisine at Ginger, voted one of the best restaurants in Port Elizabeth - it is definitely a must.
There is an outdoor swimming pool, and the hotel also offers complimentary high speed Wi-Fi.
The Beach Hotel offers homely comfort in its 58 spacious, en-suite bedrooms, some with stunning sea-views and others opening onto the tranquil courtyard.
The Non Sea-Facing Rooms are quiet, and overlook the tranquil surrounds of the courtyard. The Side Sea-Facing Rooms offer spectacular side views of the Indian Ocean whilst in the comfort of your stylish room, decorated in soft Mediterranean tones, and the Front Sea-Facing Rooms offer, as you would expect, front facing views of the ocean.
The Executive Rooms are spacious with large comfortable beds that invite guests to relax and take in the sights and sounds of the ocean. The suites offer generous, well appointed lounge areas as well as stylish bathrooms with separate showers. Finally, the well appointed, stylish Suite consists of a spacious bedroom with en-suite bathroom equipped with a freestanding bathtub.
Example Details For The Beach Hotel
Nights:
1 Night
Adults:
2
Children:
0
Room:
1 x Front Sea-Facing Room
Includes:
Breakfast is included.
Location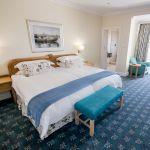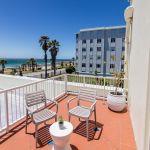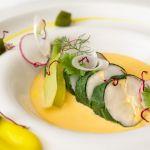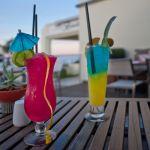 Travel Butlers Ltd
Nicholson House
41 Thames Street, Weybridge
Surrey KT13 8JG, United Kingdom
tel: +44 (0)1932 428380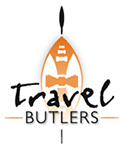 ---
The Lofts Boutique Hotel
Knysna: 3 Nights
Situated right in the heart of the Garden Route and set on the shores of a beautiful lagoon, Knysna (pronounced 'Nysna') is a bustling little holiday town with a lively Waterfront area.
The excellent selection of accommodation and restaurants, coupled with the many activities on offer, makes this a superb holiday destination and a perfect base from which to explore the many attractions of the Garden Route. The annual Knysna Oyster Festival takes place mid-year in Knysna and is one of the area's annual highlights, boasting amazing food, great music and friendly people.
The Knysna Lagoon is sheltered from the ocean by a coral reef and the Knysna Heads - 2 large cliff formations which form a natural narrow opening into the ocean. Several operators offer relaxing catamaran trips and sunset champagne cruises out to the Heads and into the open sea, which is a great way to escape the busy streets for a while.
The surrounding forests and nature reserves provide ample opportunity for leisurely walks or picnics, short hikes or more strenuous day walks, plus a number of biking trails. Nearby Brenton-on-Sea beach is a magnificent 7 km stretch of uninterrupted white sands around a half heart-shaped bay.
The unique location of the Lofts Boutique Hotel on Thesen Island, in the centre of the Knysna Estuary, sets the tone for a tranquil, revitalising, relaxing and refreshing stay here. As you drive over the venetian style bridge you feel that you are entering a different, more peaceful world.
Set within the remodelled timber frame of the old Knysna boatbuilding shed, the luxury loft rooms and lagoon suites offer the discerning guest a combination of luxurious accommodation and breathtaking views over the scenic Knysna Lagoon. All are individually decorated and styled to provide the ultimate in comfort and unique living. The suites have a large bedroom with an open plan bathroom and separate toilet; and the loft rooms feature a large bedroom, a balcony with 2 sun loungers and an en-suite bathroom.
The Atrium is the 'lounge' of The Lofts and is an ideal space to relax, read, chat or just sit and enjoy. It has high ceiling, lots of character and resembles an old passenger sailing vessel. Other facilities include a splash pool and sundeck. Guests can also take a canoe out and paddle through the Thesen Islands canals, or hire a bicycle and cycle into the town or to the Knysna Waterfront for some shopping therapy.
Example Details For The Lofts Boutique Hotel
Nights:
3 Nights
Adults:
2
Children:
0
Room:
1 x Lagoon View Room
Includes:
A breakfast voucher is included.
Location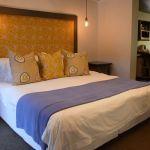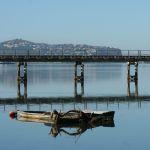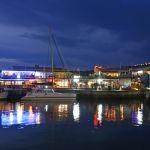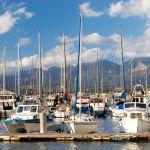 Travel Butlers Ltd
Nicholson House
41 Thames Street, Weybridge
Surrey KT13 8JG, United Kingdom
tel: +44 (0)1932 428380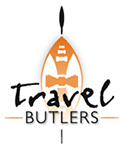 ---
138 Marine
Hermanus: 2 Nights
Located on the south coast and within a 2 hour drive of Cape Town, Hermanus and Gansbaai are amongst the world's leading destinations for both land-based and boat-based whale watching. From June to December each year, whales can be seen as close as 20m from the shore and can come right up to the side of the whale watching boats.
With excellent accommodation options, fine restaurants and a glorious coastline in addition to the attraction of getting within a few metres of some of the largest animals ever to have lived on this planet, this is a place that every visitor to South Africa should try to see.
Hermanus is a pretty town and the local 'Whale Crier' walks the streets during the whaling season, informing visitors when the whales are present with a blast on his kelp horn. At the Old Harbour Museum, an underwater microphone transmits the whale songs and calls into the museum hall for everyone to hear. Don't miss Bientang's Cave restaurant, where you can watch whales less than 100m away whilst eating an excellent seafood lunch. Other good vantage points are from the Old Harbour wall or the cliff path.
Gansbaai, 50 km from Hermanus, is the starting point for more boat-based whale watching, as well as cage diving with great white sharks, as well as trips to the Dyer Island seal colony.
138 Marine is a luxurious, upmarket beachfront guest house with spectacular sea views. It is situated just a stone's throw from a quaint assortment of village restaurants, craft markets, boutiques, bars, art galleries, charming little shops and unspoiled beaches, as well as two popular golf courses.
Spend lazy, sun-filled afternoons on the spacious terrace with panoramic views of the ocean and the mountains. Relax with a glass of wine on the deck next to the beach and enjoy magnificent views of breaking waves and spectacular African sunsets over the ocean, or watch the whales from the comfort of your bed during the whale watching season. The extensive breakfast menu changes daily and on request a platter can be provided to enjoy on the beach in front of the guest house.
There are 6 designer double rooms, each individually decorated and luxuriously fitted. No attention to detail has been spared in the superbly stylish decor. Under-floor heating, his and hers basins, heated towel rails, satellite TV and free Wi-Fi access are all part of your package here.
Example Details For 138 Marine
Nights:
2 Nights
Adults:
2
Children:
0
Room:
1 x Luxury Room (Abalone Room)
Includes:
Breakfast is included.
Location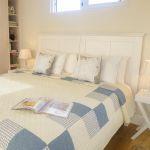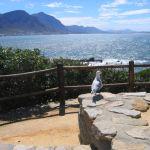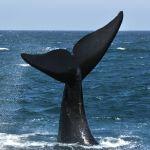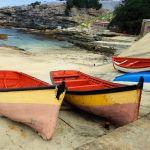 Travel Butlers Ltd
Nicholson House
41 Thames Street, Weybridge
Surrey KT13 8JG, United Kingdom
tel: +44 (0)1932 428380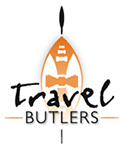 ---
Lavender Farm Guest House
The Cape Winelands: 2 Nights
When it comes to finding an exclusive getaway in Franschhoek, with creature comforts best described as world class, you would certainly struggle to find anywhere that could rival the grace and beauty of Lavender Farm Guest House.
Situated a mere 1.3 km from the village centre and surrounded by purple lavender fields and mountains that seem to extend as far as the eye can see, Lavender Farm boasts the honour of being the only guest house on a lavender farm in Franschhoek.
After a hard day of sight seeing, wine tasting, exploring, lying by the pool or just shopping in the village, what better way to end the day than to retire to the comfort of your luxurious room.
The Luxury Suites flank the farm's manicured green lawn area. These suites are spacious and each one has its own outdoor pergola-styled verandah of grape vines and wisteria.
The Luxury View Suites have a private verandah overlooking the lavender field and mountains where you can enjoy a hot cup of morning coffee before coming up to the dining area for a hearty breakfast or sip a relaxing glass of wine in the evening.
One of the Manor Rooms has large patio doors that open up to a view of the relaxing pool and lawn area. The other Manor Room has a small lounge with a sleeper couch, which is ideal for a young family.
The Honeymoon Suites have a private patio and garden with stunning views over the lavender fields - ideal for settling down with a bottle of wine from your mini bar and enjoy the romantic sunsets.
Example Details For Lavender Farm Guest House
Nights:
2 Nights
Adults:
2
Children:
0
Room:
1 x Lavender Suite
Includes:
Breakfast is included.
Location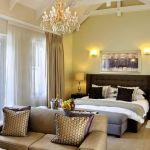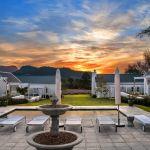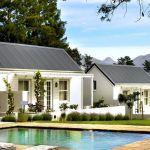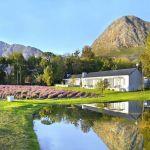 Travel Butlers Ltd
Nicholson House
41 Thames Street, Weybridge
Surrey KT13 8JG, United Kingdom
tel: +44 (0)1932 428380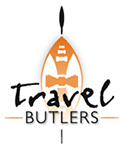 ---
The PortsWood
Cape Town: 3 Nights
Nestled at the foot of the majestic Table Mountain and bordered by the Atlantic Ocean, Cape Town is consistently voted amongst the top cities in the world to visit and it is no surprise that this wonderful city is one of the highlights of a holiday to South Africa. The climate is Mediterranean, with mild winters and hot summers.
One of the main tourist attractions is the tastefully restored V&A Waterfront with its many shops, bars and restaurants. There is also an aquarium and one of the largest craft markets in Southern Africa. Boats offer tours of the harbour from the quayside and the whole place is always buzzing with life and activity. The City Bowl is home to many museums and historical buildings which can all be viewed from a 'topless' hop on/hop off tourist bus, complete with interesting commentary as you ride around the city.
The adventurous can climb up (or abseil down) Table Mountain, windsurf or kitesurf at Bloubergstrand Beach, dive in shark tanks, or do any one of a dozen more adrenalin pumping activities. For a more relaxed pace of life, there are miles of sandy beaches for soaking up the African sun, or enjoy a quiet stroll through the beautiful Kirstenbosch Botanical Gardens.
Situated adjacent to the Victoria & Alfred Waterfront, Cape Town's premier entertainment and tourist attraction, the PortsWood is an oasis of calm and comfort alongside the active nightlife and vibrant restaurants of the Waterfront.
The PortsWood's success has been due to its superb service and excellent location. The hotel also is part of Cape Town's rich history, as the restaurant and lobby are built around a 300 year old well and the cells which held prisoners on their way to Robben Island.
The PortsWood offers a choice of Studio Rooms, Standard Rooms, Deluxe Rooms and Suites.
There is also a swimming pool for guest's enjoyment - ideal for relaxing by and sipping a cocktail after a day exploring the sights of Cape Town. The spa offers a range of treatments and a steam room.
The Quarter Kitchen is a relaxed, elegant restaurant offering an à la carte breakfast and comprehensive à la carte lunch and dinner menu specialising in Malaysian/Cape Malay Cuisine. For those who prefer the luxury and comfort of their rooms, room service is available 24 hours a day.
Example Details For The PortsWood
Nights:
3 Nights
Adults:
2
Children:
0
Room:
1 x Standard Room
Includes:
Breakfast is included.
Location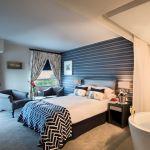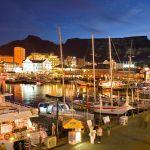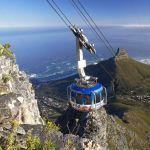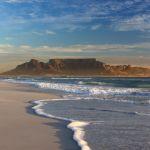 Travel Butlers Ltd
Nicholson House
41 Thames Street, Weybridge
Surrey KT13 8JG, United Kingdom
tel: +44 (0)1932 428380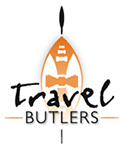 ---
Important Travel Information For South Africa
Passport, Visa and Entry Requirements
Additional requirements and restrictions may apply for travel during the Covid-19 pandemic. Travel Butlers aim to highlight these requirements to affected clients, however the onus remains with the traveller to ensure they are aware of any requirements and restrictions that will apply to their own trip.
For up-to-date travel information from the UK government, please check:
UK Government Advice: www.gov.uk/foreign-travel-advice/south-africa
It is expected that these rules will be lifted and that the entry requirements will revert to normal as soon as the government of South Africa deems it safe to do so.
Normally, holders of the following passports do not require a visa to enter South Africa when travelling as a tourist for stays up to 90 days: United Kingdom; United States of America; Canada; Australia; Ireland; Belgium; Netherlands; Italy; France; Germany; Spain, Switzerland.
If you are a passport holder from another country, please contact your local South Africa High Commission or Embassy for up-to-date visa requirements, as citizens of certain countries (including New Zealand) are required to obtain visas before travelling. Please note that if you are applying to the Embassy for your visa, some visas can take a long time to be processed so please do take this into consideration, as it is your responsibility to ensure you have the correct visa in place before you travel. The government will launch its new eVisa (Electronic Visa) system in March 2022. The system will simplify international visitors' visa applications to South Africa.
Children under 18 years of age who require a visa to enter South Africa may be required to provide additional information when applying for the visa including an unabridged birth certificate and affidavit if travelling with only one parent. There are also additional rules for unaccompanied minors and/or South African children - details available on request or via the SA Department of Home Affairs at http://www.dha.gov.za.
Please note that anyone travelling to South Africa should have a valid return ticket and a valid passport. Your passport should be valid for a minimum period of 30 days from the date of exit from South Africa. However, some immigration officials still request that a passport should have at least 6 months validity from the date of entry to South Africa so to avoid problems on arrival, we advise that your passport meets this requirement instead. The passport must also have sufficient pages for entry/exit stamps - AT LEAST 2 BLANK PAGES.
South Africa has implemented biometric capturing at all ports of entry. This may result in some delays at land borders so you should allow additional time for border crossings.
PLEASE NOTE: Countries can change their entry requirements at any time. Travel Butlers try to ensure that the information displayed here is correct, but the onus remains with the traveller to verify the information with the relevant High Commission or Embassy and ensure that they can comply with the applicable entry requirements.
Travel Butlers Ltd
Nicholson House
41 Thames Street, Weybridge
Surrey KT13 8JG, United Kingdom
tel: +44 (0)1932 428380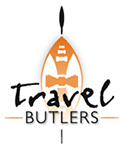 ---
Important Travel Information For South Africa
Continued
Medical
You are advised to contact your doctor or clinic around 4-8 weeks before your trip to check whether you need any vaccinations and to get their professional medical advice regarding travel to South Africa.
To help avoid heatstroke, drink plenty of bottled water/fluids, and keep out of the midday sun.
Tap water is purified and safe to drink in major cities and towns, however, we do advise that you do not drink the water in more remote places such as the camps in the National Parks - the water may be safe to drink, but it simply is not worth the risk, as bottled water is widely available.
Whatever you do, do not drink water from any river lake without firstly purifying the water. Always take water with you when you go on a hike, and have a bottle in the car on a long journey to avoid dehydration.
There is a risk of malaria in and around the Kruger National Park/Mpumalanga Province, the Limpopo (Northern) Province, and the north-eastern part of KwaZulu-Natal - check with your doctor about suitable antimalarial tablets. Try to avoid mosquito bites wherever possible - wear loose long-sleeved clothing and trousers, and use a repellent on clothing and exposed skin.
There is no risk of yellow fever in South Africa, so a yellow fever vaccination is NOT required for travellers whose sole destination is South Africa. However, in accordance with International Health Reguations, South Africa requires all travellers over one year of age arriving from a yellow fever risk country, or having been in transit longer than 12 hours at the airport of such a country, to have a yellow fever certificate. These countries include Kenya, Uganda and Rwanda but it is up to the traveller to check the full list via http://www.who.int/ith/2015-ith-annex1.pdf?ua=1.
If you need emergency medical assistance during your trip, dial 10177 and ask for an ambulance.
Languages And Culture
The 11 official languages are Zulu, Xhosa, Afrikaans, Pedi, English, Tswana, Sotho, Tsonga, Swati, Venda and Ndebele. Whilst many visitors will hear at least a couple of the tribal languages during the course of their stay, it is possible to travel extensively and comfortably with just English as a language.
The South African society is quite liberal, as gay marriage was legalised in 2006 nationwide and everyone's rights are protected under the constitution. In some more rural areas, however, the local people may not be quite as liberal thinking, so whilst everyone is of course entitled to their own sexual preferences and gender identity, we would advise all clients of the LGBT+ community to refrain from public displays of affection (including kissing and holding hands) and to be as discrete as possible about their relationship if travelling to a rural/remote area.
Travel Butlers Ltd
Nicholson House
41 Thames Street, Weybridge
Surrey KT13 8JG, United Kingdom
tel: +44 (0)1932 428380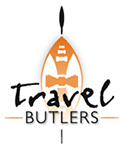 ---
Book With Confidence

Travel Butlers have nearly 20 years of experience booking travel to Africa and the Indian Ocean for our clients from all around the world. In this time we have supported clients through disruptions caused by numerous unexpected events including natural disasters, localised disease outbreaks and airline cancellations. Nobody can be certain exactly what will happen in the future with the current Covid-19 pandemic, however Travel Butlers can offer you peace of mind and flexibility to ensure that you feel confident booking a holiday with us.
Flexibility and peace of mind before you travel
Our team are specialists in travel to Africa and the Indian Ocean, and we are constantly monitoring the changing situation regarding travel to the region. If your trip cannot go ahead due to specific travel restrictions related to Covid-19 then we will get in touch to offer you the choice of the following:
Postponing to a later date
Switching to another destination
Receiving a full refund of all monies paid to Travel Butlers for the trip, providing the balance due has been paid in full
The specific Covid-19 travel restrictions are defined as follows:
The UK FCDO advises against all but essential travel or your booked country is placed on the red list
The government in your country of residence (non-UK residents) restricts all but essential travel
The destination you are travelling to has entry restrictions in place that prohibit you travelling, such as closed borders or extended quarantine requirements
International flights are cancelled without alternative routing available for you to use to reach the destinations in the itinerary
We would not normally be able to confirm that your trip cannot proceed due to travel restrictions until a couple of weeks before the start of your trip, however should you want to look at postponing or altering your trip before then we would aim to be as flexible as possible in accommodating this.
If we confirm that your trip is unable to proceed due to Covid-19 travel restrictions, then we will not charge you an amendment fee if you choose to postpone your trip or move it to another destination. We may need to adjust the cost of your trip to reflect the new dates, particularly if those coincide with a more expensive season of travel or higher grade of accommodation. Equally, if the cost of your postponed trip is less, we will reduce the cost accordingly.
You should still take out travel insurance that includes Covid-19 to cover you in the event that your trip can go ahead but you are unable to travel due to illness or a change in your personal circumstances. If there are no travel restrictions in place that mean your trip could not go ahead but you need to cancel due to illness or a change in your personal circumstances then our normal terms and conditions would apply. You should ensure that your travel insurance provides adequate cover for cancelling due to illness, including Covid-19, and you may be able to make a claim against your travel insurance depending on the cover offered by your policy.
Support whilst you are away
We offer 24/7 telephone assistance to all our clients whilst they are away, and also have partners in each country that are able to assist with any PCR tests or other issues that might arise during your trip.
If you fall ill whilst you are away, or if your trip is disrupted due to Covid-19 whilst you are travelling, then our experienced team will be on hand to assist you in whatever way you need. You would need to pay any additional costs incurred due to illness or travel disruption whilst you are away, however you may be able reclaim these expenses on your travel insurance depending on the cover offered by your policy. Travel Butlers will be able to assist by providing supporting documentation for your claim.
Financial protection for your Travel Butlers holiday
All of the holidays we sell are 100% financially protected through our ATOL and ABTOT bonding so your money is in safe hands when you book a Travel Butlers holiday. Furthermore, our business is well positioned to navigate through the challenges which the travel industry is currently facing.
Please read our Terms and Conditions for more information.
Finding suitable travel insurance that covers Covid-19
You can now get insurance that offers cover for disruption related to Covid-19, and these policies could include cover for:
cancellation if you or anyone covered by the policy gets a positive coronavirus test in the two weeks before you travel
medical costs if you get coronavirus while you are away
additional transport and/or accommodation expenses if you fall ill with coronavirus while you are away
Not all policies offer this kind of cover, not necessarily even all policies from the same provider, so you should ensure you check the policy details carefully before buying your insurance.
You can read more about choosing suitable travel insurance in the FCDO guide to travel insurance.