Travel Butlers Ltd
Nicholson House
41 Thames Street, Weybridge
Surrey KT13 8JG, United Kingdom
tel: +44 (0)1932 428380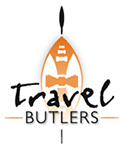 ---

Example holiday
Cape Town and Safari Experience
We hope that this example holiday will give you give some inspiration to help you begin to plan your own dream holiday to Africa.
The next couple of pages show a summary of the itinerary, followed by a detailed page on each destination.
Important travel information for visitors to South Africa is included at the back of this document.
All the holidays we offer to our clients are tailor-made so we can adjust this trip to fit in with your travel dates, interests, preferred accommodation...and of course your budget.
All our travel consultants have extensive knowledge of travel throughout Southern and East Africa, and our strong relationships with suppliers mean that our rates to you will always be competitive.
Let us take the hard work out of planning your trip: you can get in touch either by giving us a call on +44 (0) 1932 428380, completing the Enquiry Form on our website or emailing us at info@travelbutlers.com.
We look forward to hearing from you!
The Travel Butlers Team
Travel Butlers Ltd
Nicholson House
41 Thames Street, Weybridge
Surrey KT13 8JG, United Kingdom
tel: +44 (0)1932 428380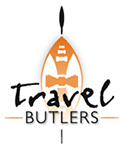 ---
Cape Town and Safari Experience
Example Itinerary
Example Cost
Holiday Title: Cape Town and Safari Experience
Holiday Destination: Holiday to South Africa for 7 nights
Passengers: 2 Adults
Example Cost for 2 Adults: * per person sharing.
*Excludes international flights from your home country - please ask us if you would like us to include these for you.

All monies paid by UK customers for the air package holiday shown are ATOL protected by the Civil Aviation Authority. Our ATOL number is 10245.
When you buy an ATOL protected flight or flight inclusive holiday from us you will receive an ATOL Certificate. This lists what is financially protected, where you can get information on what this means for you and who to contact if things go wrong.
About Us
African Specialists
Friendly Expert Service
Tailor-made itineraries
Price Promise
No Credit Card Fees
ATOL Protected
UK Based
Travel Butlers Ltd
Nicholson House
41 Thames Street, Weybridge
Surrey KT13 8JG, United Kingdom
tel: +44 (0)1932 428380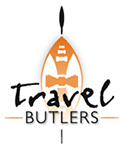 ---
Summary Of The Itinerary
Holiday Title: Cape Town and Safari Experience
Passengers: 2 Adults
Day 1
Arrive into Cape Town Airport. Collect your luggage then make your way into the Arrivals Hall and find the Europcar Rental office. Complete the necessary paperwork - you will need to present your driving licence, passport and credit card. The keys to your hire car will then be handed over to you.
4 Day Car Rental: Group D Economy Auto - Hyundai Venue Automatic or similar (Classic Plus Cover GPS PACKAGE)
Drive into Cape Town to Southern Sun The Cullinan which is situated just on the edge of the vibrant V&A Waterfront, with postcard views of the harbour and Signal Hill. During your stay here, enjoy the major attractions in the city (Table Mountain, Robben Island, township tour, Camps Bay, V&A Waterfront, Kirstenbosch Gardens, numerous museums and galleries) and if time permits, take a day trip down to the Cape Peninsula, stopping on the way back at Boulders Beach which is home to one of only 2 mainland nesting colonies of African penguins in South Africa.
---
Day 5
Drive back to Cape Town Airport, return your hire car at the Car Rental Returns and check in for your flight to the Kruger National Park. Passengers are advised to check in at least 90 minutes prior to the flight departure time.
Airlink 4Z657 (Economy Class): Fly from Cape Town International Airport (CPT) departing at 10:40 to Hoedspruit Air Force Base (HDS), arriving at 13:10

You will be met in the Arrivals Hall by a representative from nThambo, who will then transfer you through to the camp.
At nThambo, every day begins and ends with a game drive through this vibrant part of the Southern Klaserie Game Reserve. Back at camp, you can enjoy the open views onto an active waterhole and watch all the animals that come here to drink. Leopard and lion, Africa's biggest cats, prowl the bushveld and their calls can be heard in the night when you are falling asleep. Other wildlife you may encounter on game drives include elephant, rhino, buffalo, impala, kudu, zebra, giraffe, steenbok, duiker, mongoose, baboon, vervet monkey, hippo and warthog.
---
Day 8
After you return from your morning game drive you will have time to enjoy breakfast before you are transferred back to Hoedspruit Airport where you will check in for your flight home via Johannesburg.
Travel Butlers Ltd
Nicholson House
41 Thames Street, Weybridge
Surrey KT13 8JG, United Kingdom
tel: +44 (0)1932 428380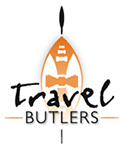 ---
Southern Sun The Cullinan
Cape Town: 4 Nights
Nestled at the foot of the majestic Table Mountain and bordered by the Atlantic Ocean, Cape Town is consistently voted amongst the top cities in the world to visit and it is no surprise that this wonderful city is one of the highlights of a holiday to South Africa. The climate is Mediterranean, with mild winters and hot summers.
One of the main tourist attractions is the tastefully restored V&A Waterfront with its many shops, bars and restaurants. There is also an aquarium and one of the largest craft markets in Southern Africa. Boats offer tours of the harbour from the quayside and the whole place is always buzzing with life and activity. The City Bowl is home to many museums and historical buildings which can all be viewed from a 'topless' hop on/hop off tourist bus, complete with interesting commentary as you ride around the city.
The adventurous can climb up (or abseil down) Table Mountain, windsurf or kitesurf at Bloubergstrand Beach, dive in shark tanks, or do any one of a dozen more adrenalin pumping activities. For a more relaxed pace of life, there are miles of sandy beaches for soaking up the African sun, or enjoy a quiet stroll through the beautiful Kirstenbosch Botanical Gardens.
Southern Sun The Cullinan is a stylish and grand hotel that offers travellers easy access to most of Cape Town's venues and is within walking distance to the world-renowned V&A Waterfront.
Complementing the rich, cultural heritage of Cape Town through timeless architecture, the opulent decor creates a mood that is a world-away-from-home, while service and attention to detail ensure your every need is taken care of.
The 410 elegant and spacious hotel rooms all boast spectacular views over the many aspects of Cape Town - enjoy either the view of Table Mountain, the bustling Table Bay Harbour and Waterfront or the city centre.
Rooms are lavishly decorated with rich finishes and furnishing, and all offer luxurious private bathrooms and in room amenities to enhance your stay and make it as comfortable as possible.
The outdoor pool is ideal for those who enjoy a fresh dip in cool waters and the fully equipped gym is accessible to all guests of the hotel.
Example Details For Southern Sun The Cullinan
Nights:
4 Nights
Adults:
2
Children:
0
Room:
1 x Standard Room (Stay 4/Pay 3 offer applied - selected periods only)
Includes:
Breakfast is included.
Location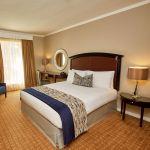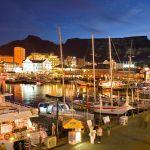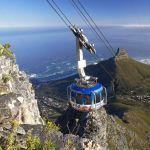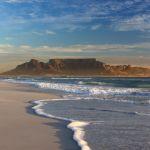 Travel Butlers Ltd
Nicholson House
41 Thames Street, Weybridge
Surrey KT13 8JG, United Kingdom
tel: +44 (0)1932 428380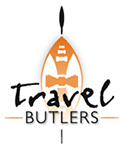 ---
Southern Sun The Cullinan
Travel Butlers Ltd
Nicholson House
41 Thames Street, Weybridge
Surrey KT13 8JG, United Kingdom
tel: +44 (0)1932 428380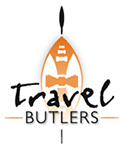 ---
nThambo Tree Camp
Klaserie Game Reserve: 3 Nights
Experience a true Kruger safari at nThambo Tree Camp, an eco-friendly camp which provides a truly personal safari experience. The camp is located in the Klaserie Private Nature Reserve, which shares unfenced borders with the Kruger National Park and forms part of the Greater Kruger Park. On a game drive safari guests will be led by experienced and professional game rangers and Shangaan trackers through a wildlife area rich in game including lion, leopard, elephant, rhino, buffalo as well as hyena, hippo, giraffe, zebra and a whole host of other wildlife. Night drives are also an option for those who want to see the nocturnal wildlife, while optional bush walks can be arranged too.
The main camp and guest areas include a comfortable lounge and dining area under thatch. The dining room has a large table where, as per safari tradition, everyone dines together to enjoy each other's company and share stories of the day's game sightings. There is also a boma area with a camp fire, perfect for warming you up with your coffee before the morning walk, or for enjoying evening drinks around the fire. In addition guests will experience a traditional South African braai cooked over the open fire. During the hot summer months guests can relax around the splash pool - don't be surprised if there is a herd of elephants approaching to drink the water!
In the evenings the main area is lit with lanterns while plug points in the chalets can be used to charge your camera batteries. There is also Wi-Fi available in the lounge and bar area.
Accommodation is comfortable with a touch of bush luxury. There are 5 solar-powered tree house chalets, each raised on wooden stilts. The floor is wooden decking and the walls are canvas tent with a thatched roof. In addition, each chalet has a verandah which overlooks the plain in front of camp with views of the Drakensberg mountain range in the distance. All the chalets are reasonably spaced out from each other ensuring privacy for all guests.
Example Details For nThambo Tree Camp
Nights:
3 Nights
Adults:
2
Children:
0
Room:
1 x Tree House Chalet - Full Board Package
Includes:
Full Board Package: All meals; tea/coffee; bush walks; the Klaserie Bed/Conservation levies; and shared game drives are included.

Children under the age of 16 years are not permitted on guided bush walks in the reserve.

Please Note: As the animals are wild, it is not possible to guarantee what you will see during your safari.
Location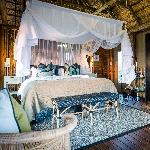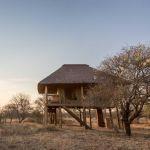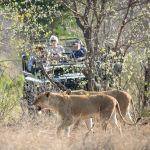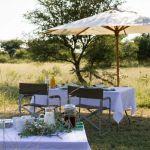 Travel Butlers Ltd
Nicholson House
41 Thames Street, Weybridge
Surrey KT13 8JG, United Kingdom
tel: +44 (0)1932 428380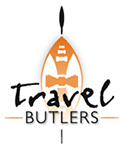 ---
nThambo Tree Camp
Travel Butlers Ltd
Nicholson House
41 Thames Street, Weybridge
Surrey KT13 8JG, United Kingdom
tel: +44 (0)1932 428380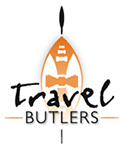 ---
Important Travel Information For South Africa
Passport, Visa and Entry Requirements
Additional requirements and restrictions may apply for travel during the Covid-19 pandemic. Travel Butlers aim to highlight these requirements to affected clients, however the onus remains with the traveller to ensure they are aware of any requirements and restrictions that will apply to their own trip.
For up-to-date travel information from the UK government, please check:
UK Government Advice: www.gov.uk/foreign-travel-advice/south-africa
It is expected that these rules will be lifted and that the entry requirements will revert to normal as soon as the government of South Africa deems it safe to do so.
Normally, holders of the following passports do not require a visa to enter South Africa when travelling as a tourist for stays up to 90 days: United Kingdom; United States of America; Canada; Australia; Ireland; Belgium; Netherlands; Italy; France; Germany; Spain, Switzerland.
If you are a passport holder from another country, please contact your local South Africa High Commission or Embassy for up-to-date visa requirements, as citizens of certain countries (including New Zealand) are required to obtain visas before travelling. Please note that if you are applying to the Embassy for your visa, some visas can take a long time to be processed so please do take this into consideration, as it is your responsibility to ensure you have the correct visa in place before you travel. The government will launch its new eVisa (Electronic Visa) system in March 2022. The system will simplify international visitors' visa applications to South Africa.
Children under 18 years of age who require a visa to enter South Africa may be required to provide additional information when applying for the visa including an unabridged birth certificate and affidavit if travelling with only one parent. There are also additional rules for unaccompanied minors and/or South African children - details available on request or via the SA Department of Home Affairs at http://www.dha.gov.za.
Please note that anyone travelling to South Africa should have a valid return ticket and a valid passport. Your passport should be valid for a minimum period of 30 days from the date of exit from South Africa. However, some immigration officials still request that a passport should have at least 6 months validity from the date of entry to South Africa so to avoid problems on arrival, we advise that your passport meets this requirement instead. The passport must also have sufficient pages for entry/exit stamps - AT LEAST 2 BLANK PAGES.
South Africa has implemented biometric capturing at all ports of entry. This may result in some delays at land borders so you should allow additional time for border crossings.
PLEASE NOTE: Countries can change their entry requirements at any time. Travel Butlers try to ensure that the information displayed here is correct, but the onus remains with the traveller to verify the information with the relevant High Commission or Embassy and ensure that they can comply with the applicable entry requirements.
Travel Butlers Ltd
Nicholson House
41 Thames Street, Weybridge
Surrey KT13 8JG, United Kingdom
tel: +44 (0)1932 428380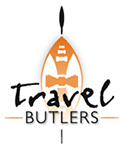 ---
Important Travel Information For South Africa
Continued
Medical
You are advised to contact your doctor or clinic around 4-8 weeks before your trip to check whether you need any vaccinations and to get their professional medical advice regarding travel to South Africa.
To help avoid heatstroke, drink plenty of bottled water/fluids, and keep out of the midday sun.
Tap water is purified and safe to drink in major cities and towns, however, we do advise that you do not drink the water in more remote places such as the camps in the National Parks - the water may be safe to drink, but it simply is not worth the risk, as bottled water is widely available.
Whatever you do, do not drink water from any river lake without firstly purifying the water. Always take water with you when you go on a hike, and have a bottle in the car on a long journey to avoid dehydration.
There is a risk of malaria in and around the Kruger National Park/Mpumalanga Province, the Limpopo (Northern) Province, and the north-eastern part of KwaZulu-Natal - check with your doctor about suitable antimalarial tablets. Try to avoid mosquito bites wherever possible - wear loose long-sleeved clothing and trousers, and use a repellent on clothing and exposed skin.
There is no risk of yellow fever in South Africa, so a yellow fever vaccination is NOT required for travellers whose sole destination is South Africa. However, in accordance with International Health Reguations, South Africa requires all travellers over one year of age arriving from a yellow fever risk country, or having been in transit longer than 12 hours at the airport of such a country, to have a yellow fever certificate. These countries include Kenya, Uganda and Rwanda but it is up to the traveller to check the full list via http://www.who.int/ith/2015-ith-annex1.pdf?ua=1.
If you need emergency medical assistance during your trip, dial 10177 and ask for an ambulance.
Languages And Culture
The 11 official languages are Zulu, Xhosa, Afrikaans, Pedi, English, Tswana, Sotho, Tsonga, Swati, Venda and Ndebele. Whilst many visitors will hear at least a couple of the tribal languages during the course of their stay, it is possible to travel extensively and comfortably with just English as a language.
The South African society is quite liberal, as gay marriage was legalised in 2006 nationwide and everyone's rights are protected under the constitution. In some more rural areas, however, the local people may not be quite as liberal thinking, so whilst everyone is of course entitled to their own sexual preferences and gender identity, we would advise all clients of the LGBT+ community to refrain from public displays of affection (including kissing and holding hands) and to be as discrete as possible about their relationship if travelling to a rural/remote area.
Travel Butlers Ltd
Nicholson House
41 Thames Street, Weybridge
Surrey KT13 8JG, United Kingdom
tel: +44 (0)1932 428380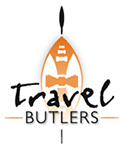 ---
Book With Confidence

Travel Butlers have nearly 20 years of experience booking travel to Africa and the Indian Ocean for our clients from all around the world. In this time we have supported clients through disruptions caused by numerous unexpected events including natural disasters, localised disease outbreaks and airline cancellations. Nobody can be certain exactly what will happen in the future with the current Covid-19 pandemic, however Travel Butlers can offer you peace of mind and flexibility to ensure that you feel confident booking a holiday with us.
Flexibility and peace of mind before you travel
Our team are specialists in travel to Africa and the Indian Ocean, and we are constantly monitoring the changing situation regarding travel to the region. If your trip cannot go ahead due to specific travel restrictions related to Covid-19 then we will get in touch to offer you the choice of the following:
Postponing to a later date
Switching to another destination
Receiving a full refund of all monies paid to Travel Butlers for the trip, providing the balance due has been paid in full
The specific Covid-19 travel restrictions are defined as follows:
The UK FCDO advises against all but essential travel or your booked country is placed on the red list
The government in your country of residence (non-UK residents) restricts all but essential travel
The destination you are travelling to has entry restrictions in place that prohibit you travelling, such as closed borders or extended quarantine requirements
International flights are cancelled without alternative routing available for you to use to reach the destinations in the itinerary
We would not normally be able to confirm that your trip cannot proceed due to travel restrictions until a couple of weeks before the start of your trip, however should you want to look at postponing or altering your trip before then we would aim to be as flexible as possible in accommodating this.
If we confirm that your trip is unable to proceed due to Covid-19 travel restrictions, then we will not charge you an amendment fee if you choose to postpone your trip or move it to another destination. We may need to adjust the cost of your trip to reflect the new dates, particularly if those coincide with a more expensive season of travel or higher grade of accommodation. Equally, if the cost of your postponed trip is less, we will reduce the cost accordingly.
You should still take out travel insurance that includes Covid-19 to cover you in the event that your trip can go ahead but you are unable to travel due to illness or a change in your personal circumstances. If there are no travel restrictions in place that mean your trip could not go ahead but you need to cancel due to illness or a change in your personal circumstances then our normal terms and conditions would apply. You should ensure that your travel insurance provides adequate cover for cancelling due to illness, including Covid-19, and you may be able to make a claim against your travel insurance depending on the cover offered by your policy.
Support whilst you are away
We offer 24/7 telephone assistance to all our clients whilst they are away, and also have partners in each country that are able to assist with any PCR tests or other issues that might arise during your trip.
If you fall ill whilst you are away, or if your trip is disrupted due to Covid-19 whilst you are travelling, then our experienced team will be on hand to assist you in whatever way you need. You would need to pay any additional costs incurred due to illness or travel disruption whilst you are away, however you may be able reclaim these expenses on your travel insurance depending on the cover offered by your policy. Travel Butlers will be able to assist by providing supporting documentation for your claim.
Financial protection for your Travel Butlers holiday
All of the holidays we sell are 100% financially protected through our ATOL and ABTOT bonding so your money is in safe hands when you book a Travel Butlers holiday. Furthermore, our business is well positioned to navigate through the challenges which the travel industry is currently facing.
Please read our Terms and Conditions for more information.
Finding suitable travel insurance that covers Covid-19
You can now get insurance that offers cover for disruption related to Covid-19, and these policies could include cover for:
cancellation if you or anyone covered by the policy gets a positive coronavirus test in the two weeks before you travel
medical costs if you get coronavirus while you are away
additional transport and/or accommodation expenses if you fall ill with coronavirus while you are away
Not all policies offer this kind of cover, not necessarily even all policies from the same provider, so you should ensure you check the policy details carefully before buying your insurance.
You can read more about choosing suitable travel insurance in the FCDO guide to travel insurance.