Travel Butlers Ltd
Astra House
The Common, Cranleigh
Surrey GU6 8RZ, United Kingdom
tel: +44 (0)1932 428380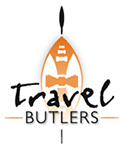 ---

Example holiday
Self-Drive In Kruger And The Lowveld
We hope that this example holiday will give you give some inspiration to help you begin to plan your own dream holiday to Africa.
The next couple of pages show a summary of the itinerary, followed by a detailed page on each destination.
Important travel information for visitors to South Africa is included at the back of this document.
All the holidays we offer to our clients are tailor-made so we can adjust this trip to fit in with your travel dates, interests, preferred accommodation...and of course your budget.
All our travel consultants have extensive knowledge of travel throughout Southern and East Africa, and our strong relationships with suppliers mean that our rates to you will always be competitive.
Let us take the hard work out of planning your trip: you can get in touch either by giving us a call on +44 (0) 1932 428380, completing the Enquiry Form on our website or emailing us at info@travelbutlers.com.
We look forward to hearing from you!
The Travel Butlers Team
Travel Butlers Ltd
Astra House
The Common, Cranleigh
Surrey GU6 8RZ, United Kingdom
tel: +44 (0)1932 428380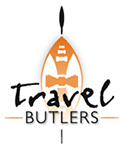 ---
Self-Drive In Kruger And The Lowveld
Example Itinerary
Example Cost
Holiday Title: Self-Drive In Kruger And The Lowveld
Holiday Destination: Holiday to South Africa for 7 nights
Passengers: 2 Adults
Example Cost for 2 Adults: * per person sharing.
*Excludes international flights from your home country - please ask us if you would like us to include these for you.

ABTOT provides protection for your booking as set out in Section 6 of our booking conditions.
About Us
African Specialists
Friendly Expert Service
Tailor-made itineraries
Price Promise
No Credit Card Fees
ATOL Protected
UK Based
Travel Butlers Ltd
Astra House
The Common, Cranleigh
Surrey GU6 8RZ, United Kingdom
tel: +44 (0)1932 428380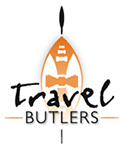 ---
Summary Of The Itinerary
Holiday Title: Self-Drive In Kruger And The Lowveld
Passengers: 2 Adults
Day 1
Arrive into Hoedspruit Airport. Collect your luggage, then make your way to the Europcar Car Rental office. Complete the necessary paperwork - you will need to present your driving licence, passport and credit card. The keys to your hire car will then be handed over to you.
8 Day Car Rental: Group R Standard SUV - Toyota Rav or similar (Classic Plus Cover GPS PACKAGE)
Allow about 90 minutes to drive to the Balule Nature Reserve and onto Mohlabetsi Safari Lodge. The 45,000 hectare Balule Nature Reserve forms part of the 2 million hectare Greater Kruger Park ecosystem. This area is home to Africa's Big Five - lion, leopard, elephant, rhino and buffalo - as well as other mammals such as cheetah, hippo, zebra and antelope, a dazzling array of birdlife and an amazing variety of reptiles, insects and plants. Morning and afternoon game drives take guests out in specially customised open Land Rovers, and because the land is privately owned, the experienced rangers can leave the dirt tracks behind and follow the wildlife through the bush, giving you an unbelievable opportunity to get very close to nature in its purest form.
---
Day 3
Depart after your morning game drive and breakfast for the hour drive to the Orpen Gate of the Kruger National Park. At the entrance gate, you will be required to pay the Concession Fee for all the nights you will be staying in the Park. Please note too that all visitors are required to produce an identity document (ie passport or driving licence) for scanning in order to enter the Park. Allow about 2 hours to then drive through the Park to reach your first rest camp, watching out for wildlife along the way.
---
Day 5
Spend the entire day driving down through the Park to your next rest camp. Inside the Park, there is an excellent infrastructure of roads, some of which are tarred, others gravel. Good, clear signposts help to make the driving experience easy and enjoyable. Visitors must take note of the gate times and plan the travelling time accordingly. Please take note that the maximum speed limit in the Park is 50 km/h on tar roads and 40 km/h on gravel roads. Drivers must remain on the roads at all times, and are NOT allowed to drive off-road or get out of their vehicles, except at designated viewing points, but care should still be exercised even then.
---
Day 6
Spend the day exploring the Park until late afternoon, when you will depart for the drive to Hazyview. Hippo Hollow Country Estate has an 'Out of Africa ' feel about it, and leaves you feeling totally relaxed and refreshed. The restaurant here opens onto an expansive deck, and guests can watch elephants at the neighbouring sanctuary having an afternoon drink from the river, or grazing hippo on the lawns against the backdrop of an African sunset.
---
Day 8
Drive to the Kruger Mpumalanga Airport (about a 45 minute drive), return your hire car and check in for your onward flight.
Travel Butlers Ltd
Astra House
The Common, Cranleigh
Surrey GU6 8RZ, United Kingdom
tel: +44 (0)1932 428380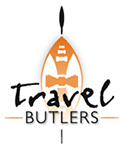 ---
Mohlabetsi Safari Lodge
Balule Nature Reserve: 2 Nights
Mohlabetsi Safari Lodge is situated in the vast Big 5 Balule Nature Reserve, which forms part of the Greater Kruger National Park. The emphasis here is upon close-up encounters with Africa's spectacular wildlife, from the mighty elephant, the impressive lion or the miniscule termite. Evening game drives are conducted in specially modified open Land Rovers, giving guests excellent all-round visibility, as well as the excitement of meeting Africa's Big 5 close up. The rangers are well versed in ensuring that you have a thrilling and informative safari.
The main lodge is nestled under age-old trees with a panoramic view over the bush and onto a well-frequented waterhole. The shady lawns, with chaise lounges, create a wonderful scene of tranquility. There is also a swimming pool to relax around as well. Lunch is served under the shade of a massive Acacia tree, with the chance of seeing animals coming to drink at the waterhole at this time. In the evenings, the boma showcases a crackling log fire, where dinners are often served.
The Tranquility Lapa is situated in a quiet area of the lodge and offers relaxing massages during the day. Indulge yourself with an Aromatherapy Massage, with only the sounds of nature to provide background music.
The accommodation consists of 6 African rondavels. These typical African dwellings are round huts with characterful thatch roofs. Each rondavel has an outdoor shower for a wonderful close-to-nature experience. There is also space for an extra bed to convert each room into a triple room if required.
There are also 2 family units. Each unit has 2 rooms with an interleading door for privacy. One room has a queensize bed and the other has 2 single beds - it is possible to add an additional bed into each room too, thereby accommodating up to 6 guests. Each room has its own bathroom facilities and an al fresco shower.
The Impala Lily Suite has its own private swimming pool, indoor and outside showers, a romantic free-standing bath and nothing but unspoilt nature as a view.
Example Details For Mohlabetsi Safari Lodge
Nights:
2 Nights
Adults:
2
Children:
0
Room:
1 x Rondavel
Includes:
Breakfast, lunch and dinner; twice daily shared game drives; and a morning foot safari are included. IN ADDITION: The Conservation fee (currently R185 per person but subject to change) is not included and is payable directly to the lodge at check out. For self-drive visitors, there is also a R150 per vehicle entrance fee, payable in cash at the entrance gate (subject to change).

Bush walks with an outside guide are available on request (3 hours and an additional cost and must be pre-booked). Only children of certain ages are allowed to participate in a bush walk.

Please Note: As the animals are wild, it is not possible to guarantee what you will see during your safari.
Location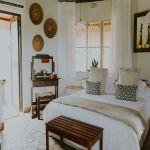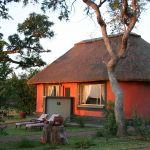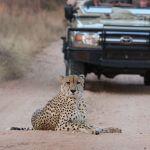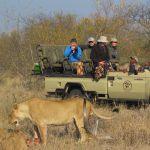 Travel Butlers Ltd
Astra House
The Common, Cranleigh
Surrey GU6 8RZ, United Kingdom
tel: +44 (0)1932 428380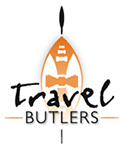 ---
Mohlabetsi Safari Lodge
Travel Butlers Ltd
Astra House
The Common, Cranleigh
Surrey GU6 8RZ, United Kingdom
tel: +44 (0)1932 428380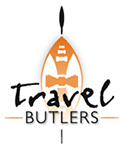 ---
Satara Rest Camp
Kruger National Park: 2 Nights
Perfectly located to give easy access to the excellent game-viewing areas of the Central Region, Satara is one of the largest camps in the Park, with open spaces, an abundance of birdlife, and a very pleasant atmosphere.
Rustic and communal, the camp borrows much of its ambience from the rugged and untamed bush in which it is located. The flat plains around Satara are scattered with large Marula and Knobthorn trees, and ambient nights are characterised by the haunting noises of fruit bats, cicadas and crickets coupled with owl calls and the roar of a lion.
Some of the most popular animals to be seen in the area are giraffe, kudu, impala, waterbuck, zebra, warthog, wildebeest, buffalo, hippo, cheetah and hyena. Satara Camp also has a firm reputation for being one of the best spots in the Park for viewing large cats. Attracted by the herds of antelope that come to graze here on the fertile plains, lion, leopard and cheetah are often spotted stalking their prey nearby the camp – a spectacular sight that you're unlikely to forget.
Expert guides and trackers are on-hand to take guests on game drives and walks, where they can spot the Big Five, learn about the intricacies of bushveld ecology and come to grips with nature at her finest.
Accommodation options include bungalows, guest cottages, guest houses and camp sites.
Facilities at the camp include activity information at the reception area, public telephones, post box, a Wimpy restaurant, deli, shops, laundromat, filling station, communal kitchens and bathrooms, basic on-site first-aid assistance, cutlery and plate hampers (available from reception), a day visitor picnic area and boma on the perimeter of the camp, an eco information centre and amphitheatre, and a swimming pool with a children's playground. Mobile phone reception is also available, as well as limited channel access DSTV televisions in the guest houses.
Example Details For Satara Rest Camp
Nights:
2 Nights
Adults:
2
Children:
0
Room:
1 x Bungalow BD2
Includes:
Accommodation only basis. PLEASE NOTE: The daily Conservation Fee is NOT included - this is payable at the Park gate on arrival.
Location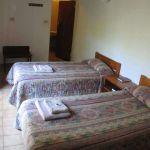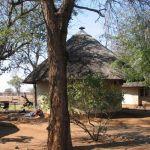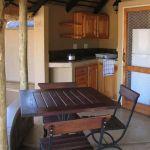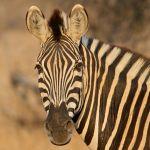 Travel Butlers Ltd
Astra House
The Common, Cranleigh
Surrey GU6 8RZ, United Kingdom
tel: +44 (0)1932 428380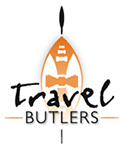 ---
Satara Rest Camp
Travel Butlers Ltd
Astra House
The Common, Cranleigh
Surrey GU6 8RZ, United Kingdom
tel: +44 (0)1932 428380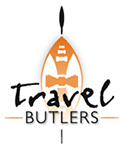 ---
Skukuza Rest Camp
Southern Kruger NP: 1 Night
The Southern region of the Kruger National Park covers about one-fifth of the total area of the Park. Several excellent drives - especially those in the general area around Lower Sabie - combine exceptional scenery with a rich mixture of game and birdlife.
Highly scenic grassy savanna is rich in zebra and giraffe, while tall acacias and ever-graceful marula trees abound and provide welcome shade for herds of kudu and impala, while dainty steenbuck also find refuge from the blistering sun. It is no wonder, with all this game, that this area is known as 'Lion Country'! The region also has an incredibly high density of rhino - both black and white.
Skukuza is the Park's headquarters, and by far the largest and most busiest of all the camps in the Park. It is situated on the southern banks of the Sabie River - a great place to look for hippos and buffalo, especially in the early morning. All of the Big 5 can readily be seen in the vicinity of Skukuza. In the camp itself, there is a population of warthog who wander around keeping the grassy areas nice and trim!
The enormous shop is well-stocked with foodstuffs, curios and even clothing and books. The licensed restaurant serves buffet style meals, or the adjoining cafeteria is ideal if you just fancy a quick bite to eat. There are also 2 swimming pools.
Accommodation ranges from bungalows which sleep up to 3, cottages that sleep between 4 and 6, and guest houses which sleep between 8 and 12.
Example Details For Skukuza Rest Camp
Nights:
1 Night
Adults:
2
Children:
0
Room:
1 x Bungalow BD2
Includes:
Accommodation only basis. PLEASE NOTE: The daily Conservation Fee is NOT included - this is payable at the Park gate on arrival.
Location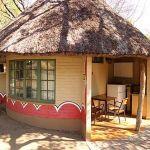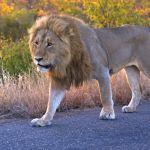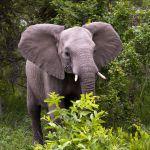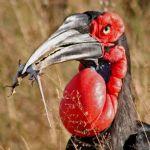 Travel Butlers Ltd
Astra House
The Common, Cranleigh
Surrey GU6 8RZ, United Kingdom
tel: +44 (0)1932 428380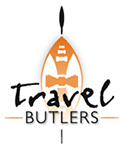 ---
Skukuza Rest Camp
Travel Butlers Ltd
Astra House
The Common, Cranleigh
Surrey GU6 8RZ, United Kingdom
tel: +44 (0)1932 428380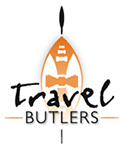 ---
Hippo Hollow Country Estate
Hazyview: 2 Nights
The Lowveld area around the Kruger Park is beautiful, and there are several attractions worthy of a visit during your stay in the area. The small town of Hazyview is an ideal place to base yourself to explore the surrounding area.
The self-drive Lowveld Panarama Route includes highlights such as Blyde River Canyon, God's Window, Lisbon Falls, the Three Rondavels and Bourke's Luck Potholes.
Other activities in the area include visiting the Hoedspruit Endangered Species Centre, which focuses on the conservation of rare, vunerable or endangered animals, enjoying a morning or afternoon tour at Moholoholo (a haven for the rehabilitation and care of abandoned or injured wildlife), visiting the Shangana Cultural Village, white water rafting, or taking an early morning balloon ride over the surrounding countryside.
The Kruger National Park itself is only an hours drive away, and is home to hundreds of species of wildlife and birds, including the Big 5.
Hippo Hollow Country Estate is situated on the Sabi River just outside Hazyview where beautiful water birds as well as hippos grazing on the lawns is a common sight.
Accommodation consists of 37 chalets located on the river or in a sub tropical garden as well as 54 en-suite hotel rooms. There are 2 large central swimming pools and a well-stocked curio shop on the premises including a selection of local art. There is a full service restaurant and bar offering country cuisine and a fine wine selection.
Open vehicle safari adventures into South Africa's largest and world famous game reserve, the Kruger National Park, in a specially modified open vehicle can be arranged (additional cost).
The Shangaan River Club, based at Hippo Hollow, offers traditional South African and Shangaan cuisine accompanied by a night of Shangaan dance and song enthusiastically provided by children from a local orphanage. The evening entertainment begins at 18:30 and prebooking is advised.
Example Details For Hippo Hollow Country Estate
Nights:
2 Nights
Adults:
2
Children:
0
Room:
1 x Deluxe River Chalet
Includes:
Breakfast is included.
Location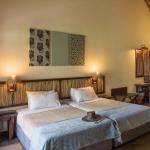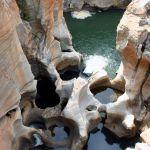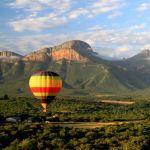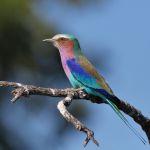 Travel Butlers Ltd
Astra House
The Common, Cranleigh
Surrey GU6 8RZ, United Kingdom
tel: +44 (0)1932 428380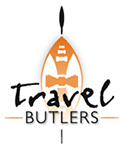 ---
Hippo Hollow Country Estate
Travel Butlers Ltd
Astra House
The Common, Cranleigh
Surrey GU6 8RZ, United Kingdom
tel: +44 (0)1932 428380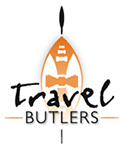 ---
Important Travel Information For South Africa
Passport, Visa and Entry Requirements
Additional requirements and restrictions may apply for travel during the Covid-19 pandemic. Travel Butlers aim to highlight these requirements to affected clients, however the onus remains with the traveller to ensure they are aware of any requirements and restrictions that will apply to their own trip.
For up-to-date travel information from the UK government, please check:
UK Government Advice: www.gov.uk/foreign-travel-advice/south-africa
It is expected that these rules will be lifted and that the entry requirements will revert to normal as soon as the government of South Africa deems it safe to do so.
Normally, holders of the following passports do not require a visa to enter South Africa when travelling as a tourist for stays up to 90 days: United Kingdom; United States of America; Canada; Australia; Ireland; Belgium; Netherlands; Italy; France; Germany; Spain, Switzerland.
If you are a passport holder from another country, please contact your local South Africa High Commission or Embassy for up-to-date visa requirements, as citizens of certain countries (including New Zealand) are required to obtain visas before travelling. Please note that if you are applying to the Embassy for your visa, some visas can take a long time to be processed so please do take this into consideration, as it is your responsibility to ensure you have the correct visa in place before you travel. The government will launch its new eVisa (Electronic Visa) system in March 2022. The system will simplify international visitors' visa applications to South Africa.
Children under 18 years of age who require a visa to enter South Africa may be required to provide additional information when applying for the visa including an unabridged birth certificate and affidavit if travelling with only one parent. There are also additional rules for unaccompanied minors and/or South African children - details available on request or via the SA Department of Home Affairs at http://www.dha.gov.za.
Please note that anyone travelling to South Africa should have a valid return ticket and a valid passport. Your passport should be valid for a minimum period of 30 days from the date of exit from South Africa. However, some immigration officials still request that a passport should have at least 6 months validity from the date of entry to South Africa so to avoid problems on arrival, we advise that your passport meets this requirement instead. The passport must also have sufficient pages for entry/exit stamps - AT LEAST 2 BLANK PAGES.
South Africa has implemented biometric capturing at all ports of entry. This may result in some delays at land borders so you should allow additional time for border crossings.
PLEASE NOTE: Countries can change their entry requirements at any time. Travel Butlers try to ensure that the information displayed here is correct, but the onus remains with the traveller to verify the information with the relevant High Commission or Embassy and ensure that they can comply with the applicable entry requirements.
Travel Butlers Ltd
Astra House
The Common, Cranleigh
Surrey GU6 8RZ, United Kingdom
tel: +44 (0)1932 428380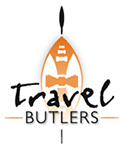 ---
Important Travel Information For South Africa
Continued
Medical
You are advised to contact your doctor or clinic around 4-8 weeks before your trip to check whether you need any vaccinations and to get their professional medical advice regarding travel to South Africa.
To help avoid heatstroke, drink plenty of bottled water/fluids, and keep out of the midday sun.
Tap water is purified and safe to drink in major cities and towns, however, we do advise that you do not drink the water in more remote places such as the camps in the National Parks - the water may be safe to drink, but it simply is not worth the risk, as bottled water is widely available.
Whatever you do, do not drink water from any river lake without firstly purifying the water. Always take water with you when you go on a hike, and have a bottle in the car on a long journey to avoid dehydration.
There is a risk of malaria in and around the Kruger National Park/Mpumalanga Province, the Limpopo (Northern) Province, and the north-eastern part of KwaZulu-Natal - check with your doctor about suitable antimalarial tablets. Try to avoid mosquito bites wherever possible - wear loose long-sleeved clothing and trousers, and use a repellent on clothing and exposed skin.
There is no risk of yellow fever in South Africa, so a yellow fever vaccination is NOT required for travellers whose sole destination is South Africa. However, in accordance with International Health Reguations, South Africa requires all travellers over one year of age arriving from a yellow fever risk country, or having been in transit longer than 12 hours at the airport of such a country, to have a yellow fever certificate. These countries include Kenya, Uganda and Rwanda but it is up to the traveller to check the full list via http://www.who.int/ith/2015-ith-annex1.pdf?ua=1.
If you need emergency medical assistance during your trip, dial 10177 and ask for an ambulance.
Languages And Culture
The 11 official languages are Zulu, Xhosa, Afrikaans, Pedi, English, Tswana, Sotho, Tsonga, Swati, Venda and Ndebele. Whilst many visitors will hear at least a couple of the tribal languages during the course of their stay, it is possible to travel extensively and comfortably with just English as a language.
The South African society is quite liberal, as gay marriage was legalised in 2006 nationwide and everyone's rights are protected under the constitution. In some more rural areas, however, the local people may not be quite as liberal thinking, so whilst everyone is of course entitled to their own sexual preferences and gender identity, we would advise all clients of the LGBT+ community to refrain from public displays of affection (including kissing and holding hands) and to be as discrete as possible about their relationship if travelling to a rural/remote area.
Travel Butlers Ltd
Astra House
The Common, Cranleigh
Surrey GU6 8RZ, United Kingdom
tel: +44 (0)1932 428380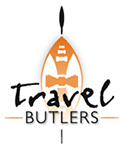 ---
Book With Confidence

Travel Butlers have nearly 20 years of experience booking travel to Africa and the Indian Ocean for our clients from all around the world. In this time we have supported clients through disruptions caused by numerous unexpected events including natural disasters, localised disease outbreaks and airline cancellations. Nobody can be certain exactly what will happen in the future with the current Covid-19 pandemic, however Travel Butlers can offer you peace of mind and flexibility to ensure that you feel confident booking a holiday with us.
Flexibility and peace of mind before you travel
Our team are specialists in travel to Africa and the Indian Ocean, and we are constantly monitoring the changing situation regarding travel to the region. If your trip cannot go ahead due to specific travel restrictions related to Covid-19 then we will get in touch to offer you the choice of the following:
Postponing to a later date
Switching to another destination
Receiving a full refund of all monies paid to Travel Butlers for the trip, providing the balance due has been paid in full
The specific Covid-19 travel restrictions are defined as follows:
The UK FCDO advises against all but essential travel or your booked country is placed on the red list
The government in your country of residence (non-UK residents) restricts all but essential travel
The destination you are travelling to has entry restrictions in place that prohibit you travelling, such as closed borders or extended quarantine requirements
International flights are cancelled without alternative routing available for you to use to reach the destinations in the itinerary
We would not normally be able to confirm that your trip cannot proceed due to travel restrictions until a couple of weeks before the start of your trip, however should you want to look at postponing or altering your trip before then we would aim to be as flexible as possible in accommodating this.
If we confirm that your trip is unable to proceed due to Covid-19 travel restrictions, then we will not charge you an amendment fee if you choose to postpone your trip or move it to another destination. We may need to adjust the cost of your trip to reflect the new dates, particularly if those coincide with a more expensive season of travel or higher grade of accommodation. Equally, if the cost of your postponed trip is less, we will reduce the cost accordingly.
You should still take out travel insurance that includes Covid-19 to cover you in the event that your trip can go ahead but you are unable to travel due to illness or a change in your personal circumstances. If there are no travel restrictions in place that mean your trip could not go ahead but you need to cancel due to illness or a change in your personal circumstances then our normal terms and conditions would apply. You should ensure that your travel insurance provides adequate cover for cancelling due to illness, including Covid-19, and you may be able to make a claim against your travel insurance depending on the cover offered by your policy.
Support whilst you are away
We offer 24/7 telephone assistance to all our clients whilst they are away, and also have partners in each country that are able to assist with any PCR tests or other issues that might arise during your trip.
If you fall ill whilst you are away, or if your trip is disrupted due to Covid-19 whilst you are travelling, then our experienced team will be on hand to assist you in whatever way you need. You would need to pay any additional costs incurred due to illness or travel disruption whilst you are away, however you may be able reclaim these expenses on your travel insurance depending on the cover offered by your policy. Travel Butlers will be able to assist by providing supporting documentation for your claim.
Financial protection for your Travel Butlers holiday
All of the holidays we sell are 100% financially protected through our ATOL and ABTOT bonding so your money is in safe hands when you book a Travel Butlers holiday. Furthermore, our business is well positioned to navigate through the challenges which the travel industry is currently facing.
Please read our Terms and Conditions for more information.
Finding suitable travel insurance that covers Covid-19
You can now get insurance that offers cover for disruption related to Covid-19, and these policies could include cover for:
cancellation if you or anyone covered by the policy gets a positive coronavirus test in the two weeks before you travel
medical costs if you get coronavirus while you are away
additional transport and/or accommodation expenses if you fall ill with coronavirus while you are away
Not all policies offer this kind of cover, not necessarily even all policies from the same provider, so you should ensure you check the policy details carefully before buying your insurance.
You can read more about choosing suitable travel insurance in the FCDO guide to travel insurance.