Travel Butlers Ltd
Astra House
The Common, Cranleigh
Surrey GU6 8RZ, United Kingdom
tel: +44 (0)1932 428380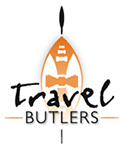 ---

Example holiday
Seasons in the Serengeti
We hope that this example holiday will give you give some inspiration to help you begin to plan your own dream holiday to Africa.
The next couple of pages show a summary of the itinerary, followed by a detailed page on each destination.
Important travel information for visitors to Tanzania is included at the back of this document.
All the holidays we offer to our clients are tailor-made so we can adjust this trip to fit in with your travel dates, interests, preferred accommodation...and of course your budget.
All our travel consultants have extensive knowledge of travel throughout Southern and East Africa, and our strong relationships with suppliers mean that our rates to you will always be competitive.
Let us take the hard work out of planning your trip: you can get in touch either by giving us a call on +44 (0) 1932 428380, completing the Enquiry Form on our website or emailing us at info@travelbutlers.com.
We look forward to hearing from you!
The Travel Butlers Team
Travel Butlers Ltd
Astra House
The Common, Cranleigh
Surrey GU6 8RZ, United Kingdom
tel: +44 (0)1932 428380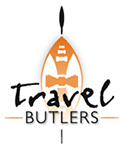 ---
Seasons in the Serengeti
Example Itinerary
Example Cost
Holiday Title: Seasons in the Serengeti
Holiday Destination: Holiday to Tanzania for 12 nights
Passengers: 2 Adults
Example Cost for 2 Adults: * per person sharing.
*Excludes international flights from your home country - please ask us if you would like us to include these for you.

All monies paid by UK customers for the air package holiday shown are ATOL protected by the Civil Aviation Authority. Our ATOL number is 10245.
When you buy an ATOL protected flight or flight inclusive holiday from us you will receive an ATOL Certificate. This lists what is financially protected, where you can get information on what this means for you and who to contact if things go wrong.
About Us
African Specialists
Friendly Expert Service
Tailor-made itineraries
Price Promise
No Credit Card Fees
ATOL Protected
UK Based
Travel Butlers Ltd
Astra House
The Common, Cranleigh
Surrey GU6 8RZ, United Kingdom
tel: +44 (0)1932 428380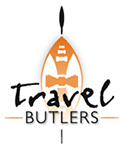 ---
Summary Of The Itinerary
Holiday Title: Seasons in the Serengeti
Passengers: 2 Adults
Day 1
Arrive into Kilimanjaro. Go through Immigration, collect your luggage and clear Customs, then make your way to the Arrivals Hall where you will be met by your transfer driver who will be holding a sign board with your name on it. You will then be transferred to Arusha. Depending on the time your flight lands, this first night is either a necessity as you will be arriving late at night OR included so that you can relax and rest after an overnight flight, ready to start your safari adventure fresh the next morning.
---
Day 2
After breakfast you will check out of your room and then you will be transferred to Arusha Airport where you will check in for your light aircraft flight.
Coastal Aviation (Light Aircraft): Fly from Arusha (ARK) to Seronera Airstrip - arrival and departure times to be confirmed

You will be met and transferred to Four Seasons Safari Lodge.
Deep within Africa's finest game reserve, the Four Seasons Safari Lodge welcomes you to a sanctuary of comfort. Get up close and intimate with lions, leopards and elephants – yet always feel safe and pampered. Experience morning and afternoon thrilling Serengeti game drives with fellow guests and in between drives relax in your infinity-edge pool or have a pamper in the spa.
---
Day 6
After breakfast you will be transferred back to the airstrip where you will board your flight your direct flight across to to Zanzibar.
Coastal Aviation (Light Aircraft): Fly from Seronera Airstrip to Zanzibar (ZNZ) - arrival and departure times to be confirmed

You will be met once you disembark from the plane by our representative who will be holding a sign with your name. You will be assisted through passport control, luggage collection and luggage screening, then accompanied to meet up with your transfer driver.
You will then be transferred to your beach resort.
Melia Zanzibar is an all inclusive luxury resort on an amazing 300m long beach of white sands, situated on the northeast coast of the island.
---
Day 13
You will need to check out of your room this morning but you can remain at the hotel and use all the facilities until you are collected for your transfer back to the airport. Alternatively, if you have an evening flight, the hotel may be able to arrange a late check out for you (additional cost and payable directly to the hotel) subject to the availability of the room.
Travel Butlers Ltd
Astra House
The Common, Cranleigh
Surrey GU6 8RZ, United Kingdom
tel: +44 (0)1932 428380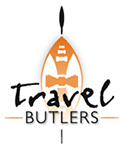 ---
Gran Melia Arusha
Arusha: 1 Night
Arusha is a small town in northern Tanzania, and is the gateway to the Serengeti, Ngorongoro Crater, Lake Manyara, Tarangire National Park, and Mount Kilimanjaro. Most visitors will pass through here on their way to or from their safari destination.
Depending on the time your arriving flight lands, a stay in one of the many lodges and hotels in/around Arusha is either a necessity as you will be arriving late at night or it is recommmended so that you can relax and rest after your longhaul flight, ready to start your safari adventure fresh the next morning.
If you have time to explore, the streets jostle with safari vehicles, market traders, Masai warriors in traditional dress, and excited tourists. Curio markets offer the opportunity to buy good quality crafts and gifts at reasonable prices. The nearby Arusha National Park is just a 40 minute drive away, and offers the opportunity to explore a beguiling diversity of habitats and spot wildlife if you want to add to your Tanzania safari adventure. The imposing Mount Mero towers over the town, adding to the appeal of a stay here.
The Gran Melia Arusha is set out on 18 acres of beautiful landscaped coffee and tea plantations, with a natural river running through the property and several springs, and offering spectacular views of Mount Meru, the second highest mountain in Tanzania, in the distance.
Pamper yourself in the beautiful spa or relax in the heated outdoor pool where you will feel totally rejuvenated and ready for your once in a lifetime safari experience. If you are looking for a bit of seclusion, then have a wonder through the herb and vegetable garden hidden between the plantations. If you have some energy to burn off, there is a 24 hour gym and a 1.5 km running track.
All the rooms and suites have been designed to capture the diversity and energy of local Tanzanian tribes and the rich colours of the coffee plantations.
The world-renowned chef Sanjeev Kapoor is at the helm of the hotel's Yellow Chilli restaurant, which offers the authentic taste of a different kind of Indian cuisine. The other 2 restaurants ensure there is a dish to suit every taste.
Example Details For Gran Melia Arusha
Nights:
1 Night
Adults:
2
Children:
0
Room:
1 x Deluxe City View Room
Includes:
Breakfast is included.
Location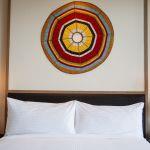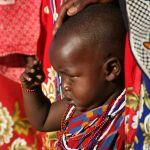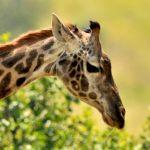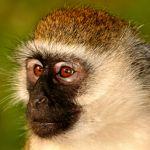 Travel Butlers Ltd
Astra House
The Common, Cranleigh
Surrey GU6 8RZ, United Kingdom
tel: +44 (0)1932 428380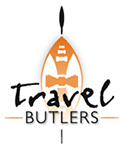 ---
Gran Melia Arusha
Travel Butlers Ltd
Astra House
The Common, Cranleigh
Surrey GU6 8RZ, United Kingdom
tel: +44 (0)1932 428380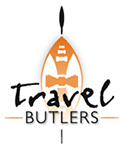 ---
Four Seasons Safari Lodge
The Serengeti: 4 Nights
Located in the heart of the Central Serengeti's wide open plains where Africa's Big 5 roam across the endless landscape, you will find the exclusive Four Seasons Safari Lodge. Perched on a series of elevated platforms and walkways, the lodge is set next to an active waterhole, where you can watch the wildlife coming down to drink during the day from the main viewing deck or even from your room balcony.
Fuel up before your morning game drive with a breakfast buffet filled with locally sourced, African-inspired flavours and international favourites. Enjoy lunch while drinking in the sweeping views of the Serengeti while sharing platters of African tapas, homemade pizzas or fresh salads, then head out for an afternoon game drive. As the sun sets over the Serengeti, return to the lodge for a sundowner drink in the bar, before joining other guests in the Boma for an authentic African feast around an open-air firepit, or take your pick from live cooking stations in the main restaurant.
The unique Discovery Centre is part museum and part lecture theatre, offering an interactive experience where you can learn about the wildlife, history and people of the Serengeti. Situated in the main building, the Centre's focal point is an interactive map of the Serengeti-Mara ecosystem, which highlights the movements of the Great Migration.
There are 77 spacious guest rooms, suites and private villas to suit everyone. Local textiles and artwork, four-poster beds with mosquito netting and elevated, open-air sundecks help keep you in constant touch with the Serengeti, without sacrificing the modern comforts of air conditioning, flat-screen TVs and high-speed internet. Thanks to infrared cameras, you are notified on your bedroom television when animals are approaching the watering hole, which means you'll never miss out on seeing elephants, herds of buffalo or troops of baboons playing in their natural habitat.
In between game drives, relax around the free-form infinity pool, enjoy a spa treatment, go on a guided bush walk, or work out in the fitness centre. Some rooms also have private plunge pools.
For an additional cost, what better way to take in the stunning Serengeti landscape than from the air? Wake up early and depart for an hour-long, sunrise, hot-air balloon flight over the savannah, followed by a champagne breakfast in the bush.
Example Details For Four Seasons Safari Lodge
Nights:
4 Nights
Adults:
2
Children:
0
Room:
1 x Terrace Suite Water Hole View
Includes:
Game Package: Serengeti National Park fees; all meals; beverages, local wines, spirits and local beers; airstrip transfers; shared twice daily game drives with a Four Seasons Safari Lodge guide; and complimentary internet up to 2 devices per room are included.
Location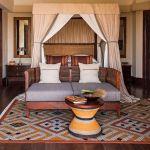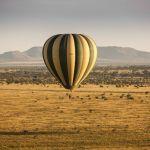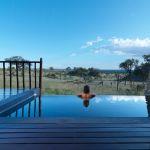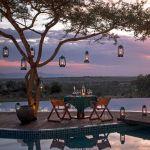 Travel Butlers Ltd
Astra House
The Common, Cranleigh
Surrey GU6 8RZ, United Kingdom
tel: +44 (0)1932 428380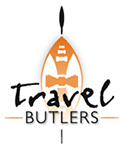 ---
Four Seasons Safari Lodge
Travel Butlers Ltd
Astra House
The Common, Cranleigh
Surrey GU6 8RZ, United Kingdom
tel: +44 (0)1932 428380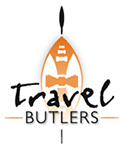 ---
Melia Zanzibar
Zanzibar: 7 Nights
Situated on the north-east coast of Zanzibar, the all-inclusive Melia Zanzibar resort is situated on a 40 acre estate with a beautiful beach of pearlescent white sand lapped by warm ocean waters, 300 meters long, situated at the very end of the property to procure the perfect combination with nature.
The powder white sand of the beach provides a dramatic natural entrance to the resort's beautiful Gabi beach restaurant nestled quietly in the palm trees. Feel the beat, have a drink, and enjoy the grill menu in an informal atmosphere. About one kilometer from the resort's Main Lobby, golf carts every 15-20 minutes can take you to this little piece of paradise, where comfortable sun lounges draped in soft towels are arranged under the palm trees.
One of the other landmarks of Melia Zanzibar is the beautiful jetty that transports you out into the Indian Ocean. At the end of your walk you will discover the Jetty Bar & Restaurant - ready to welcome you for pre and after dinner drinks and snacks. Alternatively, the Pool Bar is located alongside the main infinity pool and offers an extensive menu of cocktails, international wine and beers and other beverages. The Spices Restaurant is modelled after the traditional spice market found in Stone Town, offering a relaxed dining experience that features an international mixture of cuisines with a distinct Arabian and African influence in buffet style.
Accommodation at Melia Zanzibar has been designed to offer the highest standards of luxury ensuring that your stay is both personalised and memorable.
There are 5 accommodation options ranging from private villas complete with their own beautiful gardens and breath-taking infinity pools, to romantic pavilions overlooking the Indian Ocean. Equipped with large comfortable bathrooms, outdoor rainforest showers and private terrace or balcony, mostly with side views of the magnificent Indian Ocean.
All rooms and suites are decorated in comtemporary style and have been designed to maintain complete privacy.
There is also a luxury spa sanctuary, inviting you to take time out to indulge in an Out Of Africa journey full of 1920s decadence and refinement. By stepping into this intimate world you can discover true relaxation and indulgent pleasures.
Example Details For Melia Zanzibar
Nights:
7 Nights
Adults:
2
Children:
0
Room:
1 x Ocean View Bungalow
Includes:
Breakfast; lunch; dinner; soft drinks; some alcoholic drinks; activities; and beach services are included. PLEASE NOTE: The rate excludes the US$1 per person per night Infrastructure Levy - this is payable directly to the hotel upon check out.
Location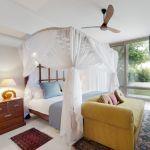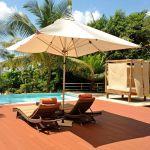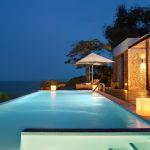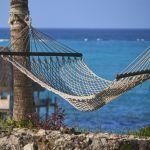 Travel Butlers Ltd
Astra House
The Common, Cranleigh
Surrey GU6 8RZ, United Kingdom
tel: +44 (0)1932 428380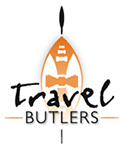 ---
Melia Zanzibar
Travel Butlers Ltd
Astra House
The Common, Cranleigh
Surrey GU6 8RZ, United Kingdom
tel: +44 (0)1932 428380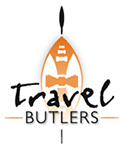 ---
Important Travel Information For Tanzania
Passport, Visa and Entry Requirements
Additional requirements and restrictions may apply for travel during the Covid-19 pandemic. Travel Butlers aim to highlight these requirements to affected clients, however the onus remains with the traveller to ensure they are aware of any requirements and restrictions that will apply to their own trip.
For up-to-date travel information from the UK government, please check:
UK Government Advice: www.gov.uk/foreign-travel-advice/tanzania
It is expected that these rules will be lifted and that the entry requirements will revert to normal as soon as the government of Tanzania deems it safe to do so.
Normally, holders of the following passports require a visa to enter Tanzania when travelling as a tourist:
United Kingdom; United States of America*; Canada; Australia; New Zealand; Belgium; Netherlands; Italy; France; Germany; Spain; Ireland.
If you are a passport holder from another country, please contact your local Tanzania High Commission or Embassy for up-to-date visa requirements or check this website which lists countries whose nationals are NOT required to apply for a visa to enter Tanzania: http://immigration.go.tz/index.php/countries-which-are-not-required-to-apply-for-visa - so if your nationality is not listed, you will be required to obtain a visa.
Visas are issued online via the Tanzania Immigration website https://visa.immigration.go.tz/ or single entry visas can be obtained on arrival. You cannot get a multiple entry visa on arrival.
* American nationals applying online MUST select Multiple Entry Visa type.
Please note that getting a single entry visa on arrival can take a substantial amount of time and if possible, we would advise getting your visa online prior to travel IF YOU ARE ARRIVING INTO TANZANIA via the following international airports/border posts – Kilimanjaro (JRO), Julius Nyerere/Dar es Salaam (DAR), Zanzibar (ZNZ), Namanga Border Post (road border between Tanzania and Kenya) and Tunduma (road border between Tanzania and Zambia). NOTE: Zanzibar Airport is referred to as Abeid Amani Karume International Airport on the online visa application.

Other entry ports/border posts are not currently equipped to validate online visas, so if you are entering Tanzania via any other border post (such as Tarime – between the Mara and Serengeti) then obtaining the visa ON ARRIVAL is still recommended.
Zanzibar is part of the United Republic of Tanzania, so the same single entry visa can be used upon arrival at Zanzibar.
Single entry visas obtained at port of entry currently cost USD 50 per person (but USD 100 per person for US nationals) - costs all subject to change - and the cost is payable in USD cash only. We recommend small denominations of dollars as officials are not in the position to give change. You must also bring 2 recent passport size photographs of yourself if getting the visa on arrival.
Online visa applications for minors under 18 years travelling alone or with only one parent/legal guardian must also be accompanied by a consent letter, jointly signed by both parents or legal guardians approving the travel.
Please note that if you are applying online, you need to allow 2-3 weeks to receive your visa.
Your passport should be valid for a minimum period of 6 months from the date of entry into Tanzania and have sufficient blank pages for entry/exit stamps (AT LEAST 4 consecutive pages).
IMPORTANT: Plastic bags are banned in Zanzibar and mainland Tanzania. Arriving visitors are requested to avoid bring plastic bags into the country - this includes in suitcases and carry-on hand luggage. Please check hand luggage before disembarking and any plastic bags (including plastic duty-free shopping bags and the transparent plastic bags that some airlines require passengers to use for keeping liquids, cosmetics, etc) should be left in the plane. Ziploc bags that are specifically used to carry toiletries will be permitted as they are expected to remain in the permanent possession of visitors and are not expected to be disposed in the country.
PLEASE NOTE: Countries can change their entry requirements at any time. Travel Butlers try to ensure that the information displayed here is correct, but the onus remains with the traveller to verify the information with the relevant High Commission or Embassy and ensure that they can comply with the applicable entry requirements.
Travel Butlers Ltd
Astra House
The Common, Cranleigh
Surrey GU6 8RZ, United Kingdom
tel: +44 (0)1932 428380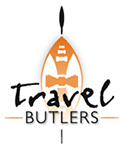 ---
Important Travel Information For Tanzania
Continued
Medical
You are advised to contact your doctor or clinic around 4-8 weeks before your trip to check whether you need any vaccinations and to get their professional medical advice regarding travel to Tanzania.
To help prevent diarrhoea, avoid tap water – drink only bottled water and use bottled water for tooth brushing, and avoid ice made with tap water – and only eat fruit or vegetables that are cooked or can be peeled. To help avoid heatstroke, drink plenty of bottled water/fluids, and keep out of the midday sun.
There is a risk of malaria in all areas of Tanzania and Zanzibar - check with your doctor about suitable antimalarial tablets. Dengue fever can also be transmitted via mosquito bites. Try to avoid mosquito bites wherever possible - wear loose long-sleeved clothing and trousers, and use a repellent on clothing and exposed skin.
Tsetse flies are found throughout most of Tanzania's Northern and Southern Parks, especially in wooded areas. There have been some cases of sleeping sickness occurring after a tsetse fly bite, although these are mainly amongst farmers/locals who have repeated exposure to bites. However, the fly can still deliver a painful bite, so it is advisable to take necessary precautions - don't wear dark colours, especially black and blue (including denim), wear long-sleeved clothing/trousers, and don't walk through bushes during the hottest part of the day.
Tanzania is not listed as a yellow fever endemic country, however, in accordance with International Health Regulations, Tanzania requires all travellers over one year of age to present a yellow fever vaccination certificate on arrival if:
They are arriving from a yellow fever risk country*
They have been in transit longer than 12 hours at the airport of a yellow fever risk country*
They have left the airport whilst on transit in a yellow fever risk country*
*Yellow fever risk countries include Kenya, Uganda and Rwanda but it is up to the traveller to check the full list via this website http://www.who.int/ith/2015-ith-annex1.pdf?ua=1
Travel Butlers Ltd
Astra House
The Common, Cranleigh
Surrey GU6 8RZ, United Kingdom
tel: +44 (0)1932 428380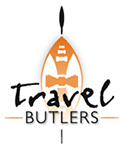 ---
Important Travel Information For Tanzania
Continued
Languages And Culture
Kiswahili is the official language of Tanzania. However, English, as the second official language, is the spoken commercial language and is widely understood.
We would ask that all travellers are respectful of the local culture as follows:
Loud and aggressive behaviour, drunkenness, foul language and disrespect, especially towards the older generation, is likely to cause offence. Kissing in public or display of affection is not customary to Zanzibar. Drinking alcohol in public places (outside of clubs/restaurants) may offend the residents.
As over a third of the population in Tanzania is Muslim, it is important to dress modestly out of respect for the Muslim culture.
On the beaches and within the confines of hotels/beach resorts, normal swimwear is acceptable but nudity/topless sunbathing is not.
Away from beach resorts, women should avoid walking around in public areas (especially in Stone Town) displaying their legs, midriff and shoulders - 'short' shorts, miniskirts, vests and tank tops are viewed as a sign of disrespect.
A dress code in public places (such as the airport, Stone Town, markets and shopping centres) has now been introduced and ALL tourists must now cover their bodies from shoulders to knees in public areas. The authorities will penalise visitors for inappropriate appearance and penalties and fines will be given out - depending on the severity of the offence, the fine could be up to $700 or more.
Homosexuality is illegal on mainland Tanzania and on the island of Zanzibar. Many of the local communities are also very traditional and conservative, and whilst everyone is of course entitled to their own sexual preferences and gender identity, we would advise all clients (and this includes members of the LGBT+ community as well as members of the heterosexual community) to refrain from overtly public displays of affection which may cause offence to some local citizens and in some cases public displays of homosexuality such as kissing in public or holding hands could even lead to an arrest and imprisonment.
You should always ask permission before taking anyone's photograph. Military and security sensitive areas cannot be photographed.
Travel Butlers Ltd
Astra House
The Common, Cranleigh
Surrey GU6 8RZ, United Kingdom
tel: +44 (0)1932 428380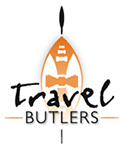 ---
Book With Confidence

Travel Butlers have nearly 20 years of experience booking travel to Africa and the Indian Ocean for our clients from all around the world. In this time we have supported clients through disruptions caused by numerous unexpected events including natural disasters, localised disease outbreaks and airline cancellations. Nobody can be certain exactly what will happen in the future with the current Covid-19 pandemic, however Travel Butlers can offer you peace of mind and flexibility to ensure that you feel confident booking a holiday with us.
Flexibility and peace of mind before you travel
Our team are specialists in travel to Africa and the Indian Ocean, and we are constantly monitoring the changing situation regarding travel to the region. If your trip cannot go ahead due to specific travel restrictions related to Covid-19 then we will get in touch to offer you the choice of the following:
Postponing to a later date
Switching to another destination
Receiving a full refund of all monies paid to Travel Butlers for the trip, providing the balance due has been paid in full
The specific Covid-19 travel restrictions are defined as follows:
The UK FCDO advises against all but essential travel or your booked country is placed on the red list
The government in your country of residence (non-UK residents) restricts all but essential travel
The destination you are travelling to has entry restrictions in place that prohibit you travelling, such as closed borders or extended quarantine requirements
International flights are cancelled without alternative routing available for you to use to reach the destinations in the itinerary
We would not normally be able to confirm that your trip cannot proceed due to travel restrictions until a couple of weeks before the start of your trip, however should you want to look at postponing or altering your trip before then we would aim to be as flexible as possible in accommodating this.
If we confirm that your trip is unable to proceed due to Covid-19 travel restrictions, then we will not charge you an amendment fee if you choose to postpone your trip or move it to another destination. We may need to adjust the cost of your trip to reflect the new dates, particularly if those coincide with a more expensive season of travel or higher grade of accommodation. Equally, if the cost of your postponed trip is less, we will reduce the cost accordingly.
You should still take out travel insurance that includes Covid-19 to cover you in the event that your trip can go ahead but you are unable to travel due to illness or a change in your personal circumstances. If there are no travel restrictions in place that mean your trip could not go ahead but you need to cancel due to illness or a change in your personal circumstances then our normal terms and conditions would apply. You should ensure that your travel insurance provides adequate cover for cancelling due to illness, including Covid-19, and you may be able to make a claim against your travel insurance depending on the cover offered by your policy.
Support whilst you are away
We offer 24/7 telephone assistance to all our clients whilst they are away, and also have partners in each country that are able to assist with any PCR tests or other issues that might arise during your trip.
If you fall ill whilst you are away, or if your trip is disrupted due to Covid-19 whilst you are travelling, then our experienced team will be on hand to assist you in whatever way you need. You would need to pay any additional costs incurred due to illness or travel disruption whilst you are away, however you may be able reclaim these expenses on your travel insurance depending on the cover offered by your policy. Travel Butlers will be able to assist by providing supporting documentation for your claim.
Financial protection for your Travel Butlers holiday
All of the holidays we sell are 100% financially protected through our ATOL and ABTOT bonding so your money is in safe hands when you book a Travel Butlers holiday. Furthermore, our business is well positioned to navigate through the challenges which the travel industry is currently facing.
Please read our Terms and Conditions for more information.
Finding suitable travel insurance that covers Covid-19
You can now get insurance that offers cover for disruption related to Covid-19, and these policies could include cover for:
cancellation if you or anyone covered by the policy gets a positive coronavirus test in the two weeks before you travel
medical costs if you get coronavirus while you are away
additional transport and/or accommodation expenses if you fall ill with coronavirus while you are away
Not all policies offer this kind of cover, not necessarily even all policies from the same provider, so you should ensure you check the policy details carefully before buying your insurance.
You can read more about choosing suitable travel insurance in the FCDO guide to travel insurance.