Travel Butlers Ltd
Nicholson House
41 Thames Street, Weybridge
Surrey KT13 8JG, United Kingdom
tel: +44 (0)1932 428380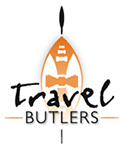 ---

Example holiday
Luxury Seychelles
We hope that this example holiday will give you give some inspiration to help you begin to plan your own dream holiday to Africa.
The next couple of pages show a summary of the itinerary, followed by a detailed page on each destination.
Important travel information for visitors to Seychelles is included at the back of this document.
All the holidays we offer to our clients are tailor-made so we can adjust this trip to fit in with your travel dates, interests, preferred accommodation...and of course your budget.
All our travel consultants have extensive knowledge of travel throughout Southern and East Africa, and our strong relationships with suppliers mean that our rates to you will always be competitive.
Let us take the hard work out of planning your trip: you can get in touch either by giving us a call on +44 (0) 1932 428380, completing the Enquiry Form on our website or emailing us at info@travelbutlers.com.
We look forward to hearing from you!
The Travel Butlers Team
Travel Butlers Ltd
Nicholson House
41 Thames Street, Weybridge
Surrey KT13 8JG, United Kingdom
tel: +44 (0)1932 428380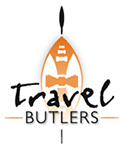 ---
Luxury Seychelles
Example Itinerary
Example Cost
Holiday Title: Luxury Seychelles
Holiday Destination: Holiday to Seychelles for 10 nights
Passengers: 2 Adults
Example Cost for 2 Adults: * per person sharing.
*Excludes international flights from your home country - please ask us if you would like us to include these for you.

All monies paid by UK customers for the air package holiday shown are ATOL protected by the Civil Aviation Authority. Our ATOL number is 10245.
When you buy an ATOL protected flight or flight inclusive holiday from us you will receive an ATOL Certificate. This lists what is financially protected, where you can get information on what this means for you and who to contact if things go wrong.
About Us
African Specialists
Friendly Expert Service
Tailor-made itineraries
Price Promise
No Credit Card Fees
ATOL Protected
UK Based
Travel Butlers Ltd
Nicholson House
41 Thames Street, Weybridge
Surrey KT13 8JG, United Kingdom
tel: +44 (0)1932 428380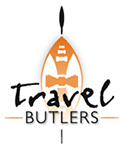 ---
Summary Of The Itinerary
Holiday Title: Luxury Seychelles
Passengers: 2 Adults
Day 1
Arrive into Praslin Airport. Collect your luggage then make your way into the Arrivals Hall where you will be met and transferred to your hotel.
Your ideal dream holiday becomes a reality at Le Duc de Praslin. Set on Praslin's outstanding Cote d'Or beach, the turquoise sea lapping the fine white sand is just a few steps away from your luxurious retreat. In addition, the lush tropical gardens, the exquisite dining options and the true Seychellois hospitality all combine to make your stay here truly memorable.
---
Day 4
After breakfast you will be transferred back to the airport in time to check in for your flight to Mahe.
Air Seychelles HM3107: Fly from Praslin (PRI) departing at 10:50 to Seychelles Intl (SEZ), arriving at 11:10

You will be met from your flight and assisted with your check in for your flight to Denis Island.
Air Seychelles - Scheduled: Fly from Seychelles (SEY) departing at 12:10 to Denis Island Airstrip, arriving at 12:40

Welcome to the Denis Private Island life. A tiny speck in the Indian Ocean ringed by flawless white sand, Denis Island is a living, breathing island community. It's a place where you can swim off beaches renowned the world over for their pristine beauty, snorkel in a sea turtle sanctuary, spot some of the rarest birds on earth, or go sport-fishing at the edge of a continental ocean drop-off. You won't find a signal for your mobile phone when you arrive, there is no in-room internet nor cable television. On Denis, you'll re-discover a forgotten mode of luxury - one of real food and real people, immersed in nature on one of the most secluded islands in the world.
---
Day 7
After breakfast this morning you will be transferred back to the airstrip in time to take your flight back to Mahé.
Air Seychelles - Scheduled: Fly from Denis Island Airstrip departing at 12:55 to Seychelles (SEZ), arriving at 13:25

You will be met and transferred to your hotel.
The Kempinski Seychelles Resort is perfectly situated just 30 minutes from the international airport on Mahé, the largest island in the Seychelles. The white sandy beach is enticing and the crystal clear water, vivid species of fish and multi-coloured corals makes this the perfect diving location. The Olympic-length swimming pool offers the chance to relax on a sun lounger and enjoy light refreshments as you unwind and simply let the island's slow pace soothe your soul.
---
Day 11
You will need to check out of your room this morning but you can remain at the hotel and use all the facilities until you are collected for your transfer back to the airport. Alternatively, if you have an evening flight, the hotel may be able to arrange a late check out for you (additional cost and payable directly to the hotel) subject to the availability of the room.
Travel Butlers Ltd
Nicholson House
41 Thames Street, Weybridge
Surrey KT13 8JG, United Kingdom
tel: +44 (0)1932 428380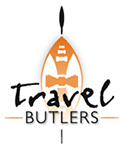 ---
Le Duc du Praslin
Praslin: 3 Nights
Ideally situated next to the crystal clear turquoise waters and powder-white sand of the famous Cote d'Or Beach, Le Duc de Praslin is the perfect hotel for a relaxing holiday enjoying the beauty and hospitality that the island of Praslin and its people have to offer.
Amongst Le Duc's greatest assets are its 3 restaurants. One of them, the Café des Arts restaurant, is set right on the beach and has earned a reputation as one of the best restaurants in Seychelles by concocting outstanding mouth-watering dishes served in an amazing setting.
The hotel has a spa therapy Magna pool which uses natural ocean minerals to give a superior water quality. The fitness centre is located by the pool, and offers a variety of exercise machines and free weights suiting all your cardio and strength training needs
The gardens boast over 100 varieties of orchids, a variety of hibiscus and tropical palm trees. Apart from all the plants and flowers, to add to this wonderful landscape there are two fish ponds.
For those who need extra pampering, the spa on the beachfront offers for a variety of relaxing massages and treatments using the most natural ingredients in relaxing surroundings.
The Superior Rooms, Family Suites and the Honeymoon Suite are scattered in the tropical gardens, and all have a terrace with double sunbed. The very modern Deluxe Rooms are set in the far northern end of the property, and are just a few steps away from the beach.
The 3 bedroomed Villa 180 has a fully equipped kitchen and large outdoor terrace with spectacular sea views and a Magna plunge pool. The kitchen, dining room and living room is located on the ground level with covered terrace while the upper floor houses the three bedrooms and small sitting area.
The 4 bedroom Villa 270 has a private infinity Magna pool, 2 fully fitted kitchens, plus all the bedrooms have sea views.
The larger 4 bedroomed Villa 360 Luxe is set on a ridge overlooking the Cote d'Or Beach, with views of the sea, valley and mountains.The top floor has a vast open terrace with a jacuzzi, BBQ area with comfy, stylish outdoor furniture and a private, air-conditioned gym set off in a glass cube.
The Manager's Villa also has 4 bedrooms, plus a fully equipped kitchen and large outdoor terraces, a Magna pool and a jacuzzi.
Example Details For Le Duc du Praslin
Nights:
3 Nights
Adults:
2
Children:
0
Room:
1 x Superior Room (10% Early Bird Benefit applied - booking must be confirmed 90 days prior to arrival)
Includes:
BB Package: Breakfast is included.
Location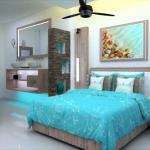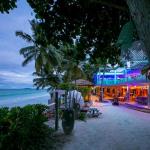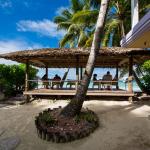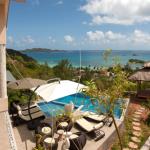 Travel Butlers Ltd
Nicholson House
41 Thames Street, Weybridge
Surrey KT13 8JG, United Kingdom
tel: +44 (0)1932 428380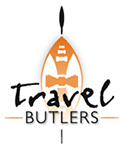 ---
Le Duc du Praslin
Travel Butlers Ltd
Nicholson House
41 Thames Street, Weybridge
Surrey KT13 8JG, United Kingdom
tel: +44 (0)1932 428380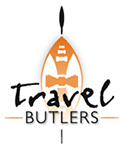 ---
Denis Private Island
Denis Private Island: 3 Nights
Denis Private Island is an informal island sanctuary on one of the Seychelles' most beautiful outer islands. A coral tropical hideaway of 375 acres and a 30 minute flight from Mahe, this tiny island jewel is swathed by vegetation, pristine beaches and surrounded by crystal clear waters and flawless white sand.
A stay on Denis offers an authentic experience of life on a secluded private island. There is no mobile phone signal, no internet, no cable television. This is the time for you to unplug from your daily digital distraction and leave the outside world behind for a few blissful days.
Whether sunbathing on the beach, bathing in the lagoon, enjoying the pool or simply relaxing on your terrace, one pleasure folds into another. There are numerous activities available to guests including canoeing, snorkelling, nature walks, tennis, billiards and a jogging trail. Tours of the island around the farm and estate are organised regularly - guests can vist the old village craft workshops and the giant tortoise colony. Excursions to other islands can also be arranged.
The chef's traditional Seychellois cuisine can be enjoyed in the spacious and airy restaurant, privately on the deck of your own cottage or even on the beach under the stars. Delicious food is produced using fresh local seafood and the island's own gardens, and along with the amazing service, is a special feature of a stay here.
The 23 individual cottages and villas on Denis enjoy total privacy, scattered at various walking distances from the beach and separated by the island's natural vegetation. Spacious rooms include beautiful handmade furniture and wood flooring fashioned at the island's carpentry workshop just a few hundred metres away, as well as enjoying the luxury of having open-air bathrooms and al-fresco showers in private garden courtyards. Different accommodation categories provide a breadth of choice to suit any preference.
Whether you are a couple, honeymooners, or a family, this is an ideal holiday destination.
Example Details For Denis Private Island
Nights:
3 Nights
Adults:
2
Children:
0
Room:
1 x Deluxe Beach Cottage (10% Early Bird Benefit applied - booking must be confirmed 60 days prior to arrival)
Includes:
Three meals daily; non-motorised land and water-based activities; and Wi-Fi in the library are included.
Location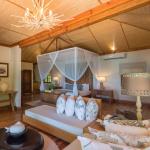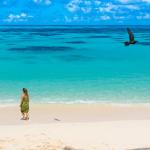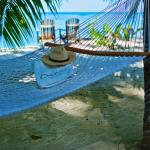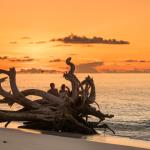 Travel Butlers Ltd
Nicholson House
41 Thames Street, Weybridge
Surrey KT13 8JG, United Kingdom
tel: +44 (0)1932 428380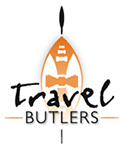 ---
Denis Private Island
Travel Butlers Ltd
Nicholson House
41 Thames Street, Weybridge
Surrey KT13 8JG, United Kingdom
tel: +44 (0)1932 428380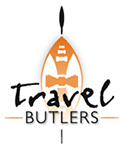 ---
Kempinski Seychelles Resort
Mahe: 4 Nights
Kempinski Seychelles Resort is an indulgent retreat that captures the spirit of the Seychelles. Located on the exclusive south end of Mahé directly on the famous Baie Lazare, the resort is a mere 30 minutes from the international airport and only 40 minutes from the capital Victoria. Discover a world of exceptional experiences, from tranquil beachside luxury to soothing nature-based leisure activities and enjoy a holiday that complements your every desire.
The resort is located on an 800m stretch of remarkably beautiful beach. Sun loungers are discreetly positioned between palm trees along the length of the beach, creating a remarkable sense of privacy. Despite being positioned on a beautifully landscaped 64 hectare property, the resort has been laid out in such a way that guests are never very far away from the water.
The temperature is warm enough to swim all year round, but, if ever you tire of swimming or snorkelling in the crystal-clear Indian Ocean, there is an Olympic-length swimming pool, where guests can cool off or burn some energy swimming laps. There is even a children's paddling pool at the Kids Club, so that no guest is left out of the aquatic fun.
The south of Mahe has some of the most beautiful and diverse dive sites in the Seychelles. The resort's 5* PADI dive centre at the resort is able to cater for divers of all experience levels - from seasoned dive masters to absolute beginners who are eager to experience the magic of scuba diving for the very first time. They also offer various PADI courses for guests that are interested in advancing their scuba skills during their stay.
Glass bottom boat excursions, surfing, and kayaking excursions can be booked at the Watersports Pavillion for fun on the water rather than in the water.
The Kempinski Spa offers a range of treatments and also has a fully equipped fitness centre. The resort also has tennis and volleyball courts, a casino and bike hire.
Elegantly appointed Hill View, Beachside and Sea View rooms promote a feeling of tranquility and bliss. All rooms are decorated in warm, earthy tones and are equipped with modern amenities.
Diverse flavours capture the cultural mix of the Seychelles and you can experience this at the various bars and restaurants found within the resort. Private dining options are also available.
Example Details For Kempinski Seychelles Resort
Nights:
4 Nights
Adults:
2
Children:
0
Room:
1 x Hill View Room (35% Early Bird Benefit applied - booking must be confirmed 90 days prior to travel).
Includes:
BB Package: Breakfast is included.
Location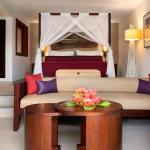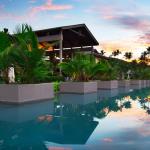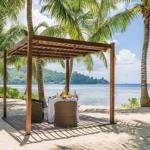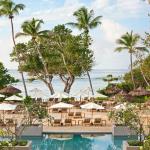 Travel Butlers Ltd
Nicholson House
41 Thames Street, Weybridge
Surrey KT13 8JG, United Kingdom
tel: +44 (0)1932 428380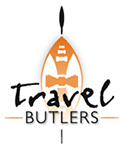 ---
Kempinski Seychelles Resort
Travel Butlers Ltd
Nicholson House
41 Thames Street, Weybridge
Surrey KT13 8JG, United Kingdom
tel: +44 (0)1932 428380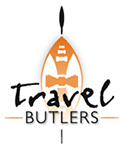 ---
Important Travel Information For Seychelles
Passport, Visa and Entry Requirements
Additional requirements and restrictions may apply for travel during the Covid-19 pandemic. Travel Butlers aim to highlight these requirements to affected clients, however the onus remains with the traveller to ensure they are aware of any requirements and restrictions that will apply to their own trip.
For up-to-date travel information from the UK government, please check:
UK Government Advice: www.gov.uk/foreign-travel-advice/seychelles
It is expected that these rules will be lifted and that the entry requirements will revert to normal as soon as the government of Seychelles deems it safe to do so.
Normally, irrespective of the nationality of the visitor and his or her family members (with some exceptions* - see below), there are NO VISA requirements to enter Seychelles. However, the following documents must be shown in order to obtain immigration clearance at the Seychelles International Airport:
A passport valid on the date of entry to and exit from Seychelles
Return or onward ticket
Proof of accommodation including contact details
Sufficient funds for the duration of the stay
Presentation of all of the above documents will grant you a Visitor's Permit that will be issued upon arrival by the Seychelles Department of Immigration. The Visitor's Permit is initially valid for the period of visit of up to one month.
Your passport should be valid for a minimum period of 6 months from the date of entry into Seychelles and have sufficient blank pages for the Seychelles entry/exit stamps (at least 2).
* If you are a passport holder from certain African countries, please contact your local Seychelles High Commission or Embassy for up-to-date visa requirements, as nationals from certain countries are required to obtain temporary visas before travelling to Seychelles.
Please note that if you are applying to the Embassy for your visa, some visas can take a long time to be processed so please do take this into consideration, as it is your responsibility to ensure you have the correct visa in place before you travel.
PLEASE NOTE: Countries can change their entry requirements at any time. Travel Butlers try to ensure that the information displayed here is correct, but the onus remains with the traveller to verify the information with the relevant High Commission or Embassy and ensure that they can comply with the applicable entry requirements.
Travel Butlers Ltd
Nicholson House
41 Thames Street, Weybridge
Surrey KT13 8JG, United Kingdom
tel: +44 (0)1932 428380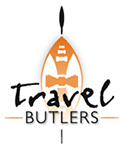 ---
Important Travel Information For Seychelles
Continued
Medical
You are advised to contact your doctor or clinic around 4-8 weeks before your trip to check whether you need any vaccinations and to get their professional medical advice regarding travel to Seychelles.
To help avoid heatstroke, drink plenty of bottled water/fluids and keep out of the midday sun.
Tap water meets W.H.O. (World Health Organization) specifications and is safe to drink nationwide. Because tap water is chlorinated, however, visitors are advised to drink bottled water but there is no imperative to avoid soft drinks, alcoholic drinks and ice. If you are in any way concerned about drinking water, bottled water is widely available in shops, restaurants and hotel bars.
There is NO risk of contracting malaria in Seychelles as the anopheles mosquito does not exist in Seychelles. However, some cases of dengue fever transmitted by mosquitoes have been reported. Try to avoid mosquito bites wherever possible - wear loose long-sleeved clothing and trousers and use a repellent on clothing and exposed skin.
There is no risk of yellow fever in Seychelles, so a yellow fever vaccination is NOT required for travellers whose sole destination is Seychelles. However, in accordance with International Health Regulations, Seychelles requires all travellers over one year of age arriving from a yellow fever risk country, or having been in transit longer than 12 hours at the airport of such a country, to have a yellow fever certificate. These countries include Kenya, Uganda and Rwanda but it is up to the traveller to check the full list via http://www.who.int/ith/2015-ith-annex1.pdf?ua=1.
Languages And Culture
There are 3 official languages in Seychelles: Creole (a lilting, French-based patois), English and French. Many Seychellois also speak fluent Italian or German.
We would ask that all travellers are respectful of the local culture as follows:
Topless sunbathing is uncommon and not tolerated on some beaches. Nudism is not acceptable.
Homosexuality is not illegal in Seychelles. However, local attitudes do and can vary, so whilst everyone is of course entitled to their own sexual preferences and gender identity, we would advise all clients of the LGBT+ community to refrain from public displays of affection (including kissing and holding hands) and to be as discrete as possible about their relationship.
Please resist the urge to collect seashells along the beaches as many are used as habitation by hermit crabs. Collecting shells is prohibited in nature reserves, marine parks and reserves in Seychelles. The unique and unusual tropical flora is beautiful and for it to remain so, it is important that you admire it, but leave it for others to enjoy.
Be considerate towards the fauna and sensitive to its sometimes fragile nature. Please walk carefully on the reefs and do not feed sea birds, mammals, turtles or tortoises or disturb them or their nesting grounds.
Travel Butlers Ltd
Nicholson House
41 Thames Street, Weybridge
Surrey KT13 8JG, United Kingdom
tel: +44 (0)1932 428380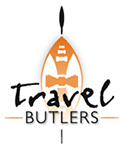 ---
Book With Confidence

Travel Butlers have nearly 20 years of experience booking travel to Africa and the Indian Ocean for our clients from all around the world. In this time we have supported clients through disruptions caused by numerous unexpected events including natural disasters, localised disease outbreaks and airline cancellations. Nobody can be certain exactly what will happen in the future with the current Covid-19 pandemic, however Travel Butlers can offer you peace of mind and flexibility to ensure that you feel confident booking a holiday with us.
Flexibility and peace of mind before you travel
Our team are specialists in travel to Africa and the Indian Ocean, and we are constantly monitoring the changing situation regarding travel to the region. If your trip cannot go ahead due to specific travel restrictions related to Covid-19 then we will get in touch to offer you the choice of the following:
Postponing to a later date
Switching to another destination
Receiving a full refund of all monies paid to Travel Butlers for the trip, providing the balance due has been paid in full
The specific Covid-19 travel restrictions are defined as follows:
The UK FCDO advises against all but essential travel or your booked country is placed on the red list
The government in your country of residence (non-UK residents) restricts all but essential travel
The destination you are travelling to has entry restrictions in place that prohibit you travelling, such as closed borders or extended quarantine requirements
International flights are cancelled without alternative routing available for you to use to reach the destinations in the itinerary
We would not normally be able to confirm that your trip cannot proceed due to travel restrictions until a couple of weeks before the start of your trip, however should you want to look at postponing or altering your trip before then we would aim to be as flexible as possible in accommodating this.
If we confirm that your trip is unable to proceed due to Covid-19 travel restrictions, then we will not charge you an amendment fee if you choose to postpone your trip or move it to another destination. We may need to adjust the cost of your trip to reflect the new dates, particularly if those coincide with a more expensive season of travel or higher grade of accommodation. Equally, if the cost of your postponed trip is less, we will reduce the cost accordingly.
You should still take out travel insurance that includes Covid-19 to cover you in the event that your trip can go ahead but you are unable to travel due to illness or a change in your personal circumstances. If there are no travel restrictions in place that mean your trip could not go ahead but you need to cancel due to illness or a change in your personal circumstances then our normal terms and conditions would apply. You should ensure that your travel insurance provides adequate cover for cancelling due to illness, including Covid-19, and you may be able to make a claim against your travel insurance depending on the cover offered by your policy.
Support whilst you are away
We offer 24/7 telephone assistance to all our clients whilst they are away, and also have partners in each country that are able to assist with any PCR tests or other issues that might arise during your trip.
If you fall ill whilst you are away, or if your trip is disrupted due to Covid-19 whilst you are travelling, then our experienced team will be on hand to assist you in whatever way you need. You would need to pay any additional costs incurred due to illness or travel disruption whilst you are away, however you may be able reclaim these expenses on your travel insurance depending on the cover offered by your policy. Travel Butlers will be able to assist by providing supporting documentation for your claim.
Financial protection for your Travel Butlers holiday
All of the holidays we sell are 100% financially protected through our ATOL and ABTOT bonding so your money is in safe hands when you book a Travel Butlers holiday. Furthermore, our business is well positioned to navigate through the challenges which the travel industry is currently facing.
Please read our Terms and Conditions for more information.
Finding suitable travel insurance that covers Covid-19
You can now get insurance that offers cover for disruption related to Covid-19, and these policies could include cover for:
cancellation if you or anyone covered by the policy gets a positive coronavirus test in the two weeks before you travel
medical costs if you get coronavirus while you are away
additional transport and/or accommodation expenses if you fall ill with coronavirus while you are away
Not all policies offer this kind of cover, not necessarily even all policies from the same provider, so you should ensure you check the policy details carefully before buying your insurance.
You can read more about choosing suitable travel insurance in the FCDO guide to travel insurance.