The Waterberg
Malaria-Free Safaris in the Waterberg
The Waterberg has been described as South Africa's best keep secret. Its rugged beauty, together with its diverse plant and animal life, has led to the development of the Waterberg Nature Conservancy, an amalgamation of conservation areas covering more than 150,000 hectares.
The lodges and reserves of the Waterberg are an ideal safari destination for visitors to South Africa who will be arriving or departing through Johannesburg, or spending some time at Sun City. The area is also malaria-free, making the lodges a great choice for families and others who want to enjoy the African wildlife without the worry of taking anti-malarial precautions.
Several of the lodges can be taken on an exclusive basis, which is ideal for families or groups of friends travelling together, and who want to enjoy complete personal service and total flexibility. Other lodges offer horse-back safaris - by far the most exhilarating and intimate way of viewing game in their natural habitat.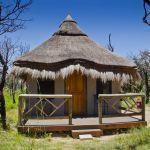 Safari Lodge
Guest Rating: 4.5
A true African bush experience awaits you at Wildside Safari Camp, nestled against the cliffs of the Waterberg Mountain. The 20 luxury en-suite tents have an authentic safari feel.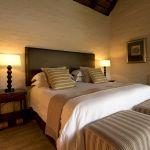 Safari Lodge
Guest Rating: 4.3
Lakeside Lodge is situated on the banks of Lake Entabeni and offers 24 luxurious, elegantly furnished en-suite bedrooms. View Entabeni's famed hippos from the comfort of your own private deck with the ever-changing colours of the Entabeni Mountain reflecting in the lake.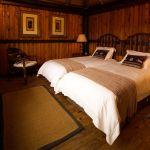 Safari Lodge
Guest Rating: 3.7
Ravineside Lodge comprises of tranquil thatched wooden lodges on stilts with bird's-eye views. Each lodge has 3 or 4 luxury en-suite bedrooms with an African ethnic theme, making this ideal for families or groups of people travelling together.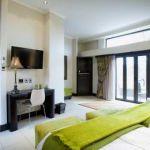 The resort's estate rooms have been built to the highest specification and effortlessly combine African style with modern amenity. Based around 4 design styles, all rooms are equipped with modern telecoms in addition to luxurious furnishings and fittings.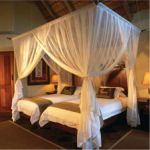 The exclusive Eagle's Nest, with 4 en-suite rooms, nestles high on a hill overlooking Entabeni Lake and Mountain, and is ideal for families or groups of friends travelling together. This luxury wooden and stone lodge built on stilts provides a perfect setting with spectacular bird's-eye views.