South Africa's Luxury Safari Lodges
The Most Prestigious and Exclusive Lodges in South Africa
If you are one of those people who are priviledged to be able to include a stay in one of South Africa's top luxury safari lodges, you can rest assured that your safari experience will be like nothing you have ever done before.


The combination of unbeatable game viewing and the comfort that you will find yourself ensconced in during your safari stay will, without doubt, just heighten the enjoyment of your safari.

Whilst a lot of safari lodges will call themselves 'luxury', there are a significant number that take the defination of 'luxury' to an entirely different level.

Not only will you find yourselves in a lodge that is situated in the best location for game viewing (and in some cases, on private land that only the lodge's own rangers can traverse on, which only adds to the exclusivity of the safari), but you will also be looked after attentively from the moment you arrive to the moment you depart, and your accommodation and food will equal anything that you will find in a top 5* London or New York hotel.
In summary, even without the wildlife these safari lodges would still be world class destinations.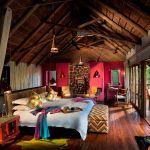 Safari Lodge
Guest Rating: 4.5 / 5.0 based on 2 ratings
Jaci's Tree Lodge has 8 luxurious 'Tree Houses', each encompassing a giant tamboti or leadwood tree.Each 'Tree House' is constructed on stilts, up to 6 meters above the ground.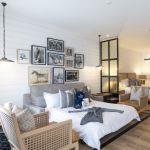 Safari Lodge
Guest Rating: 4.5 / 5.0 based on 13 ratings
Each of the 9 twin-bedded rooms are fully air-conditioned, and have a television and telephone, and a small lounge area. Private balconies from each room leads onto the beautifully landscaped gardens.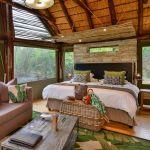 Pronounced 'By-ye-ti', the Bayethe Lodge offers the ultimate in luxury, tented accommodation. Each of the 12 twin-bedded air-conditioned suites are camouflaged under trees allowing ample privacy, and have an en-suite bathroom, under-floor heating, outdoor shower, and viewing deck.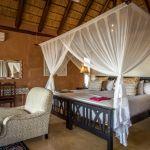 With just 3 luxury suites linked by pathways, Little Garonga was designed with exclusivity in mind, and can either be booked as an entire lodge or suite by suite. Each suite has its own platform deck complete with hammock.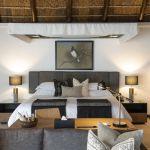 Each of the 9 superior rooms at Eagles Crag have been built to maximize the privacy of the guest. Decorated in light and contemporary colours, with wall-to-wall glass doors on 2 sides, the en-suite rooms all provide stunning views of the surrounding cliffs.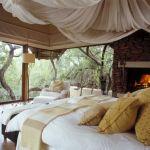 Safari Lodge
Guest Rating: 5.0 / 5.0 based on 1 ratings
Each of the 8 luxurious suites has an open fronted lounge and a private sundeck. Glass walled bedrooms and bathrooms offer uninterrupted views of the bush and the Marico River.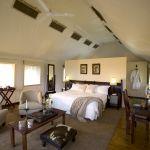 Your accommodation is in spacious and luxurious tented suites, which are reminiscent of the golden era of safaris in the early 1900s, yet with all the comfort and excellence associated with Africa's finest game lodges. Sumptuous breakfasts and superb lunches are both served in the elegant dining room, or on the veranda overlooking the waterhole.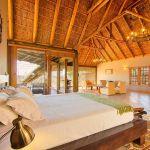 Sediba consists of 2 lodges - Letlapala and Letlapa. Letlapa is situated in a valley with a perennial stream running through it.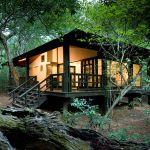 Safari Lodge
Guest Rating: 5.0 / 5.0 based on 4 ratings
Wake up to the sight of graceful nyala and duiker browsing in the foliage of the sand forest right outside the glass walls of your private suite. Each suite is decorated in a stone and sand palate, which is accented with Zulu orange.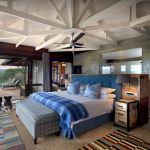 The lodge is airy, with barely a barrier between indoors and the African bushveld. The 6 suites each features private plunge pools, an en-suite bathroom with spacious, plate glass-enclosed shower, bath, and twin hand-basins, as well as a sitting area which can comfortably convert into accommodation for children 11 years and younger.
Loading...

.