Manyeleti Game Reserve
Exclusive Safari Experience
The 23,000 hectare Manyeleti Game Reserve is situated between the Timbavati Private Reserve, the Kruger National Park and the Sabi Sands Game Reserve. With no fences separating Manyeleti from Kruger and the neighbouring reserves, a huge variety of wildlife roams freely over more than 2 million hectares of African bush.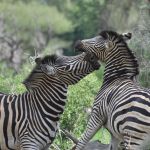 Manyeleti is prime Big 5 territory, however it is worth noting that the chances of seeing lion and leopard are slightly lower here than in the reserve's better known neighbours, as there is less water in Manyeleti.
On the positive side, the reserve is much quieter than both Sabi Sands and Timbavati, as there are fewer lodges located here - just 3 to be exact - so guests can enjoy a more exclusive safari experience whilst traversing the 200 km of gravel roads in search of the wildlife amongst the pristine bushveld.
The Manyeleti Game Reserve is managed by the local Mnisi tribe who have been in the area for many generations. The Mnisi are committed to retaining the integrity of the game reserve and ensuring that the benefits of tourism in the reserve are delivered to the surrounding communities. All the lodges in the reserve, although privately owned, use the land on a concession basis.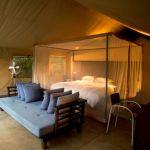 The camp has been designed to reflect the simplicity and openness of African living. The large en-suite tents are comfortably furnished in contemporary style.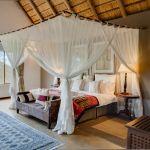 Down stairs the Manor has 3 en-suite air-conditioned twin or double bedrooms. One of the bedrooms has an optional childs room which leads off it.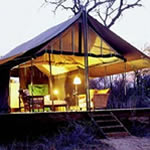 Honeyguide Mantobeni offers East African-style tented accommodation to a maximum of 16 guests. Each tent is equipped with en-suite facilities and furnished in traditional safari style giving the nature lover a close encounter with the sounds and ambience of wild Africa without sacrificing comfort.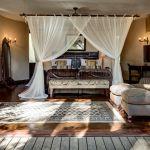 Tintswalo Safari Lodge comprises of 6 luxurious suites and one Presidential Suite individually decorated in the style of 19th century explorers. Each suite enjoys a private plunge pool and deck overlooking a seasonal river where a variety of game comes to water daily.