Makalali Conservancy (Garonga)
An intimate wildlife encounter in an unhurried environment
Garonga Safari Camp and Little Garonga are 2 exclusive safari lodges, situated in the private Big 5 22,000 hectare fenced Makalali Conservancy, located west of the Kruger National Park. This unassuming sanctuary promises an intimate wildlife encounter in an unhurried environment.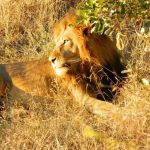 Activities include game drives, wilderness walks, sleep-outs, outdoor bush-baths and aromatherapy and reflexology sessions. Guests are encouraged to indulge in activities that will allow them to walk close to the animals, and thereby enhance their wildlife encounter.
On sleep-outs, guests are taken out to a beautiful deck with stunning views overlooking the bush. A mouth-watering picnic hamper, a drinks box, and hot drinks are left for you at the deck. You are left with a radio and will get collected in the morning. A wash basin and toilet close by are provided. It is only a 20 minute drive from Garonga Safari Camp so help is never far away! A truly magical experience!
The holistic philosophy of both camps is to offer a safari for the soul, an unhurried and intimate wildlife encounter, a time to reflect and find inspiration in nature. You can either try your hand at every activity the camps have on offer, or you can do simply nothing at all, and relax in a hammock or on your private deck with a good book while watching the grazing impala.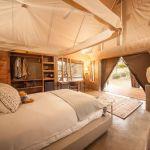 The accommodation at Garonga Safari Camp reflects the surroundings of the bush - textured earthy colours and clean lines have been incorporated with fine linen to ensure pure comfortThe 6 spacious tented luxury double suites, with canvas roofs, are situated on a dry riverbed - each with a wooden deck that commands spectacular views. The en-suite bathroom has an indoor as well as an outdoor shower for those wanting to get closer to nature.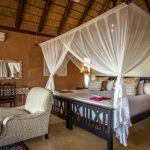 With just 3 luxury suites linked by pathways, Little Garonga was designed with exclusivity in mind, and can either be booked as an entire lodge or suite by suite. Each suite has its own platform deck complete with hammock.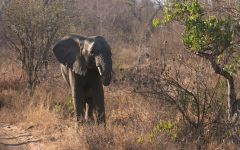 pack for a purpose
Garonga Safari Camp supports Pack for a Purpose, an initiative set up to enable travellers to make meaningful contributions to help meet the needs of the places they visit.